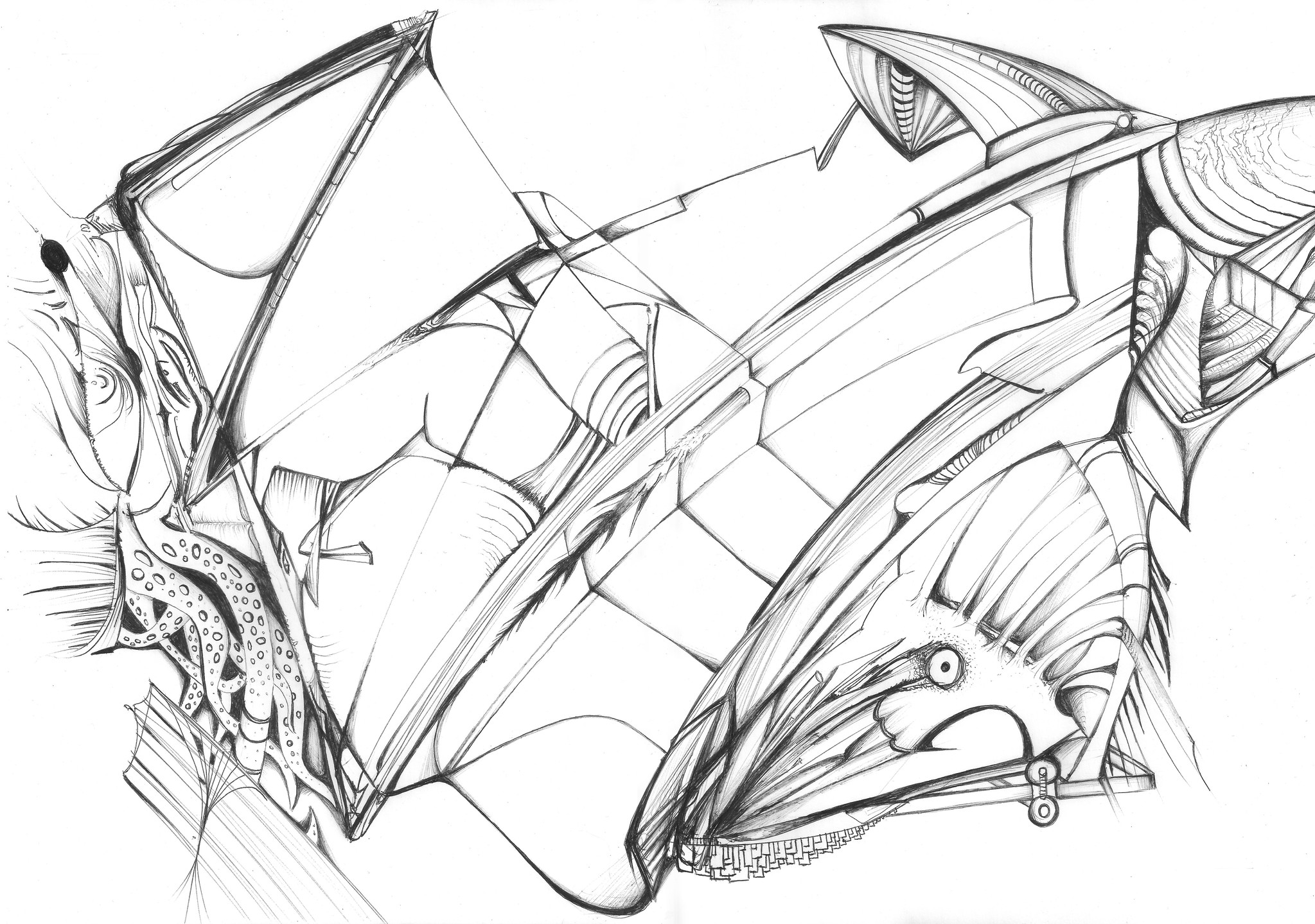 What is your Conceptual Continuity?
The crux of the biscuit is the apostrophe.
This is a drawing I did in 2016 with a BIC fine ball pen. Title is from one of favorite Zappa tracks that for some reason I thought was appropriate.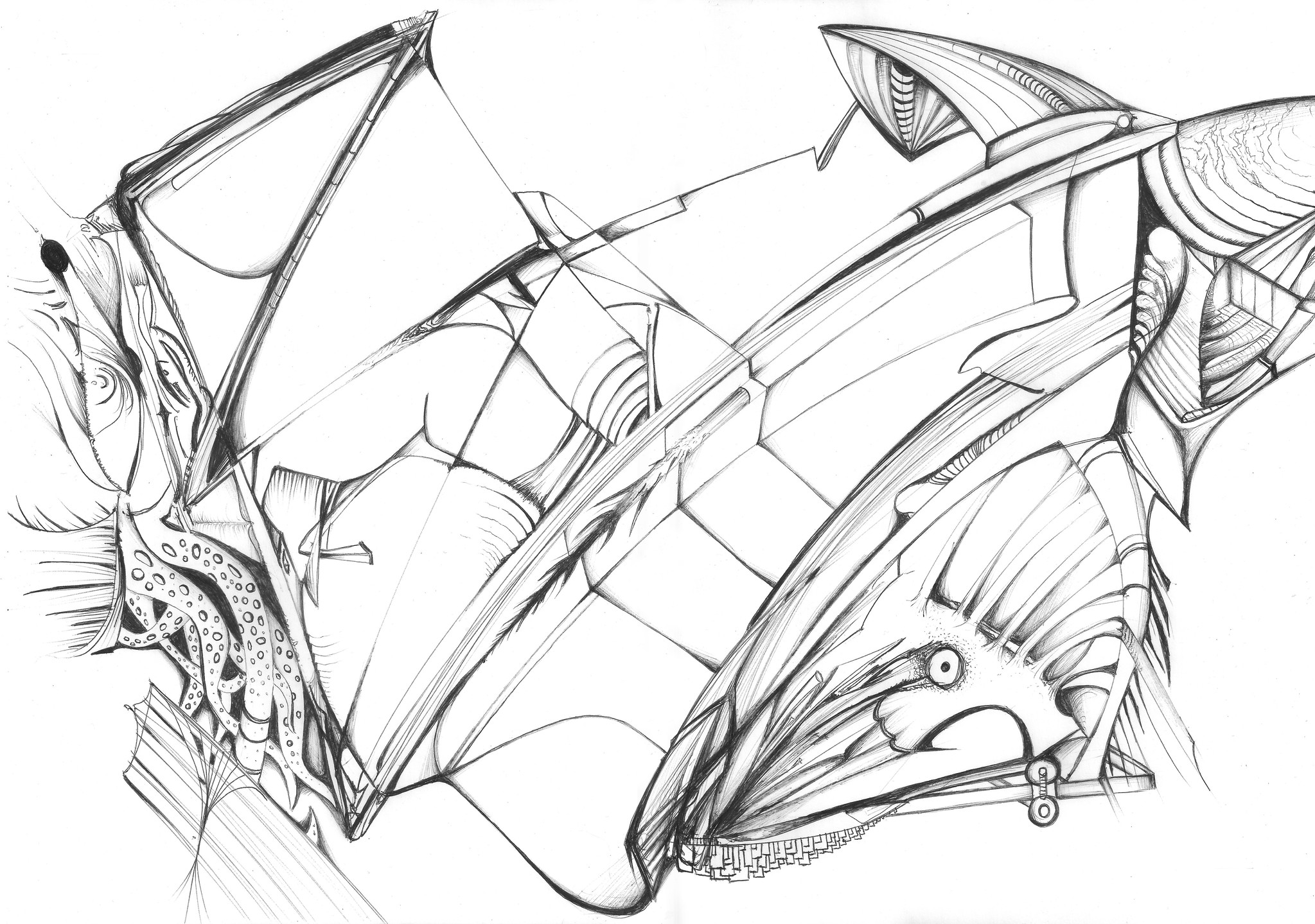 Here I did a photographic double exposure of the drawing inverted on a 4K monitor mixed with color gelled fiber optics behind milky plexiglass.