Waning Crescent Forest
Tonight I went for a light painting session in the park with a single Convoy S2+ flashlight on a pole. I was spinning it as I moved along the path toward the camera. The reason you only see half of a spiral is because I was rotating at an angle as I was moving forward. I did this to make the lines on the floor as parallel as possible to the frame. It took many attempts to get the lines perfectly aligned and at the end my clothes were soaking wet. It was worth the effort though as I'm very happy with the GIF.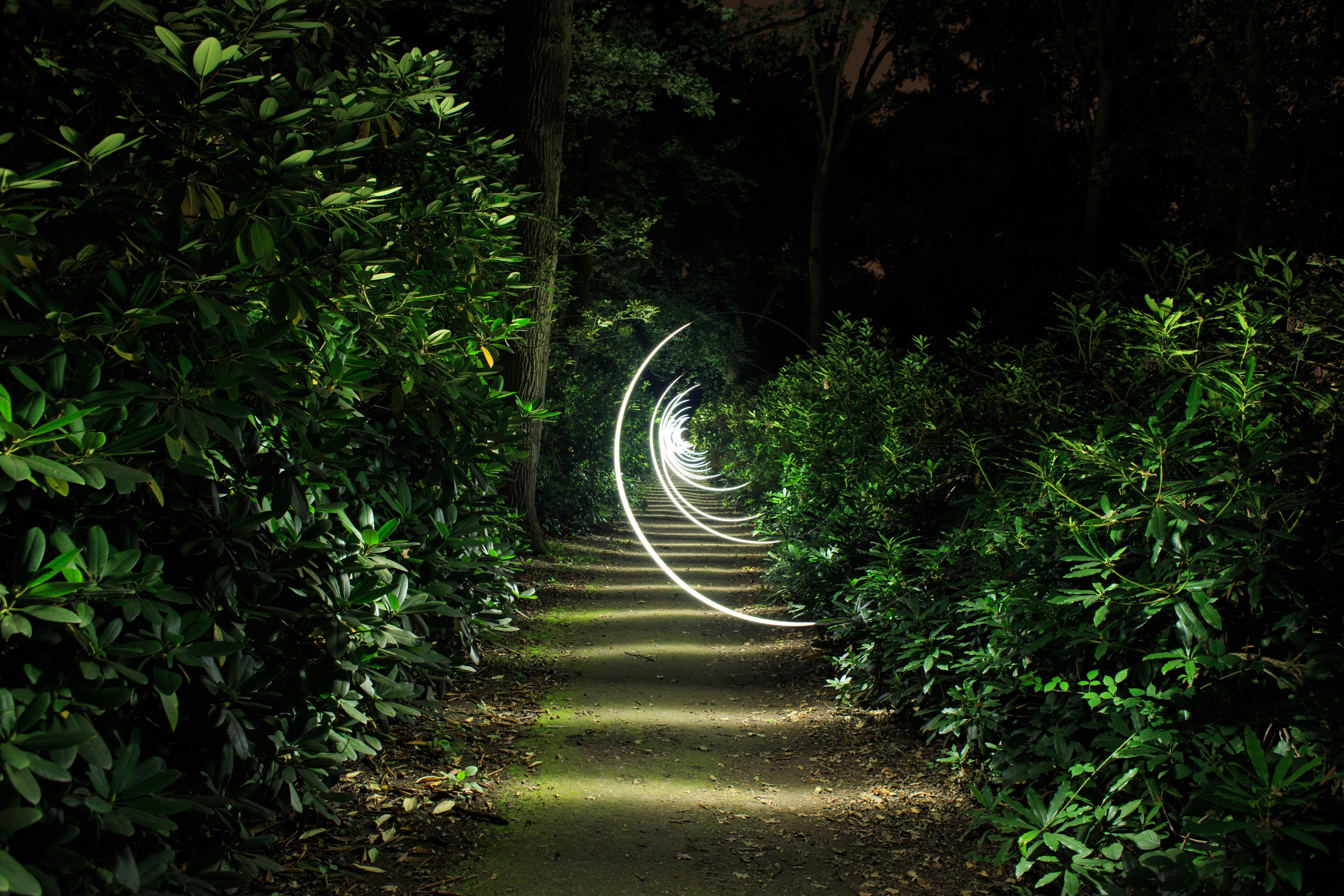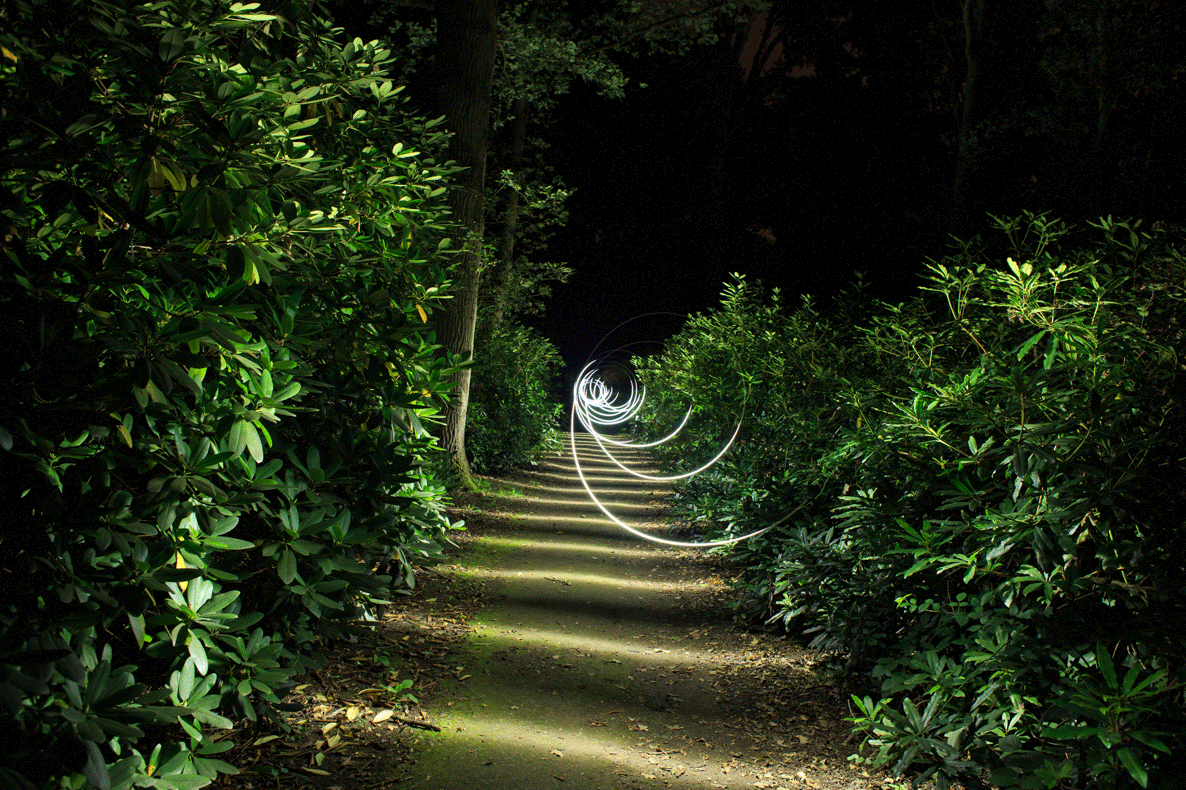 ---
I'm also on Instagram - Facebook - Flickr - Twitter
---
Subscribe to Lightpainters United Community for more examples of innovative and original light paintings.

We're also on Discord if you have any questions, just want to chat or wish to become a verified member.