UV Reactive Fungi
Hello Fungi Lovers,
Just came across this community and thought I'd share a compilation of some of my favorite shots of UV reactive fungi in Park Clingendael, The Hague.
In September 2015, during a light painting session with a powerful UV lamp and UV makeup in the woods I noticed bright flashes of light at a distance. At first I thought it could be light reflecting off the pupils of several animals. Upon closer inspection I realized they were UV reactive mushrooms!
I was so stoked. I've been following them ever since as they tend to grow in the same area, unless a dog or a stupid kid destroys them as was the case in 2018. They always find a way to come back even if moving a few meters to a less walked on area. It's almost like they learned a lesson and consciously move out of the danger's way. Looking forward to see where and how they will pop up this fall.
On the first one, which is still my favorite I'm applying a lens-cap-trick with a 18-250mm zoom lens, during a blood moon. On the others I've used optical fibers, steel wool and gelled lights to get my light painting thrills.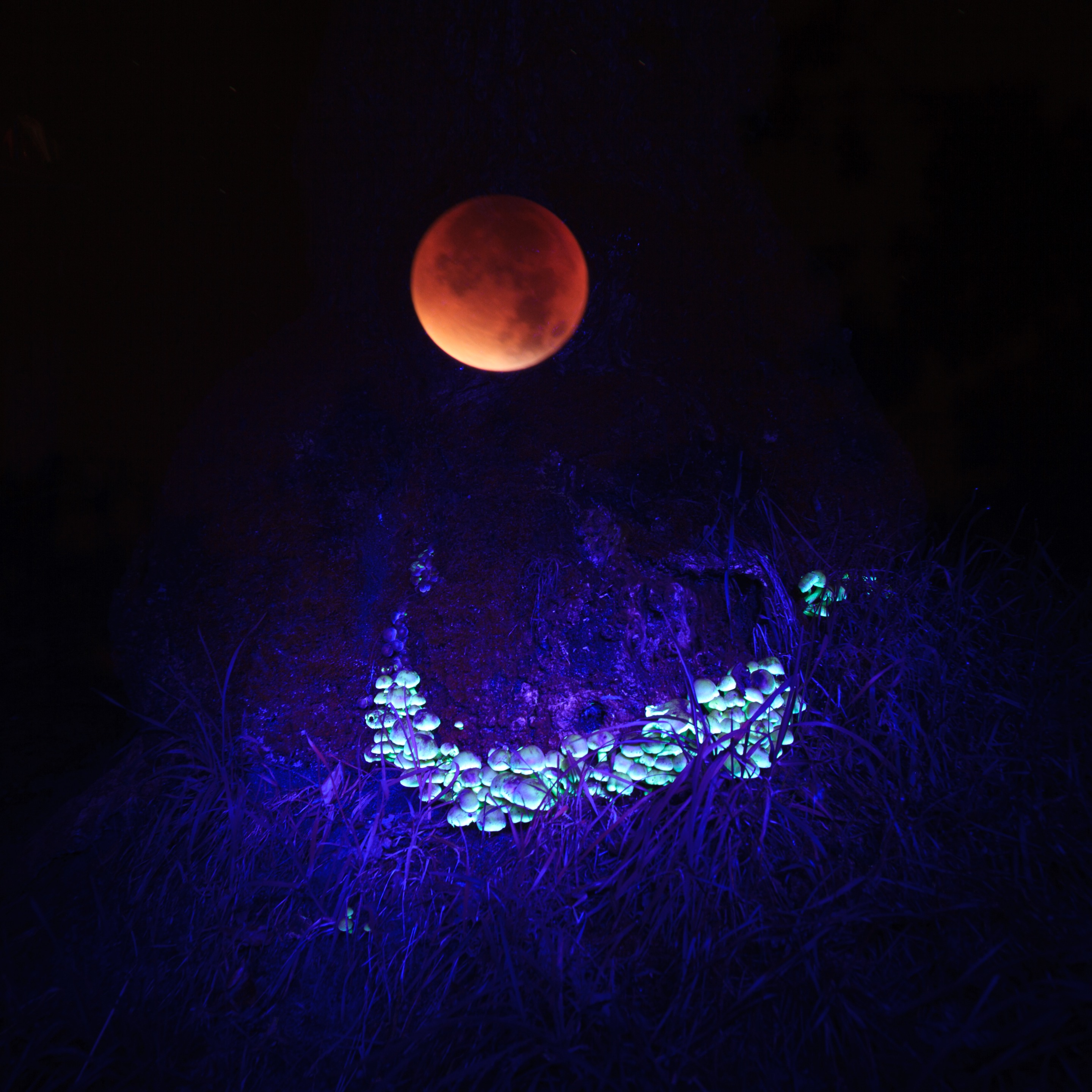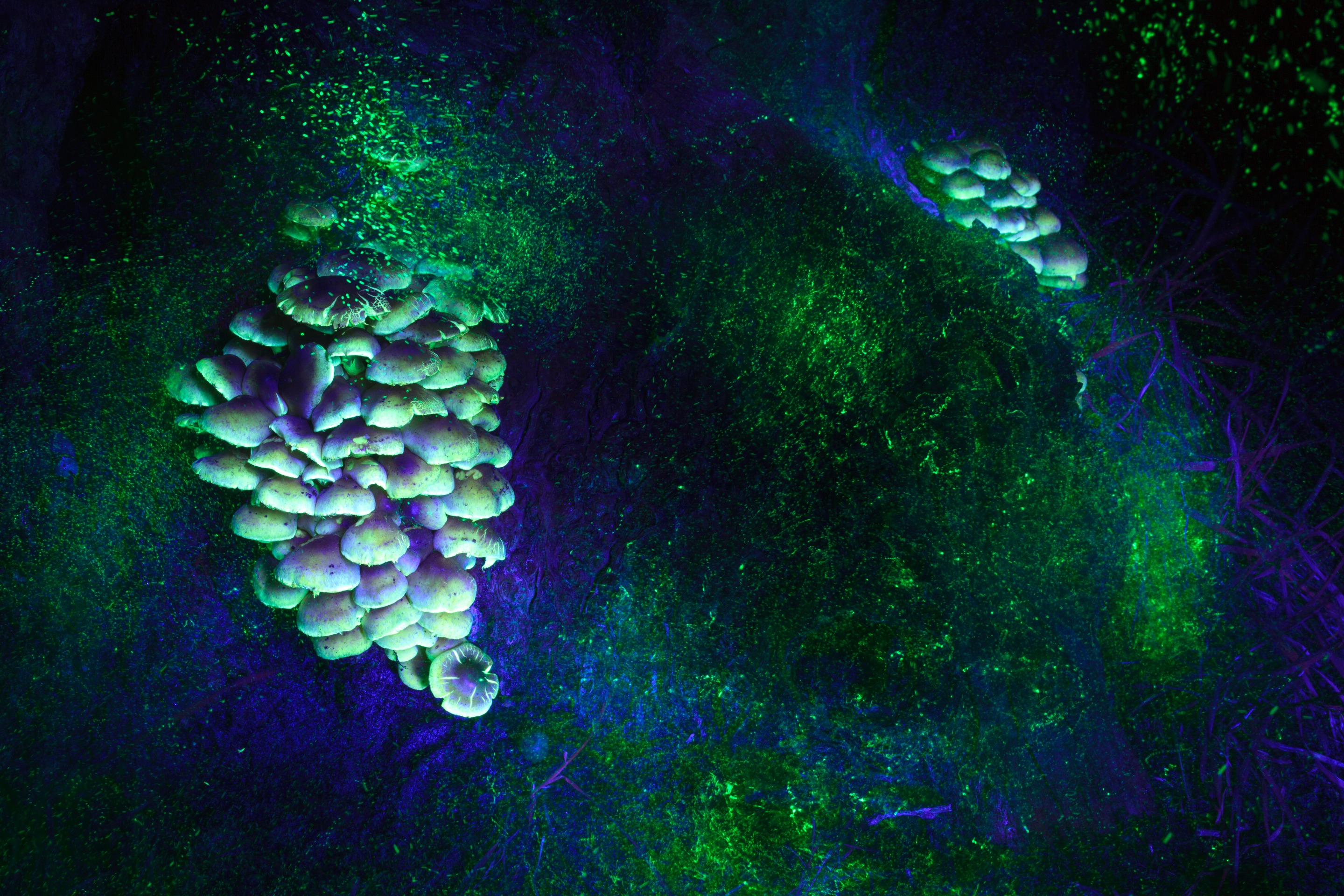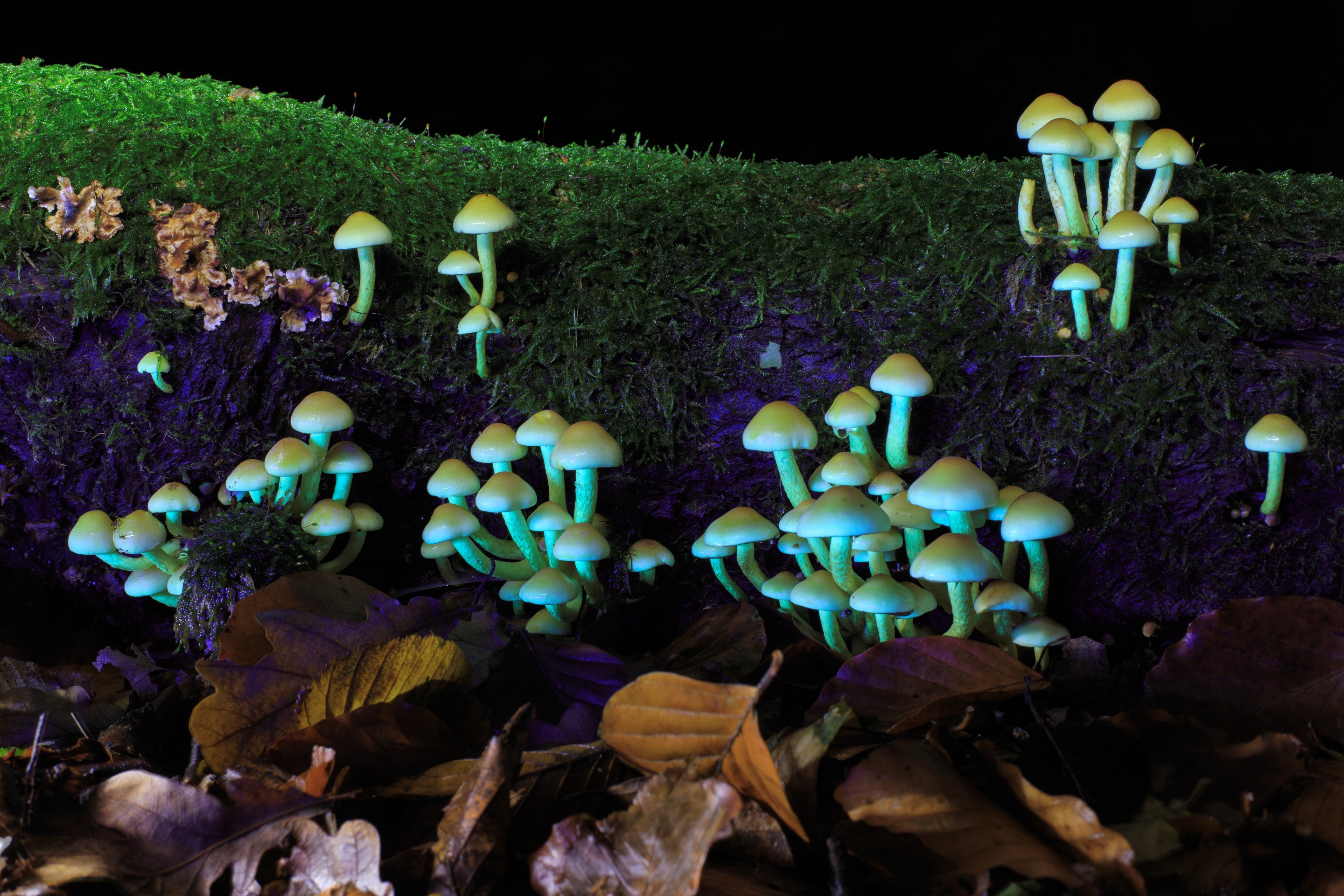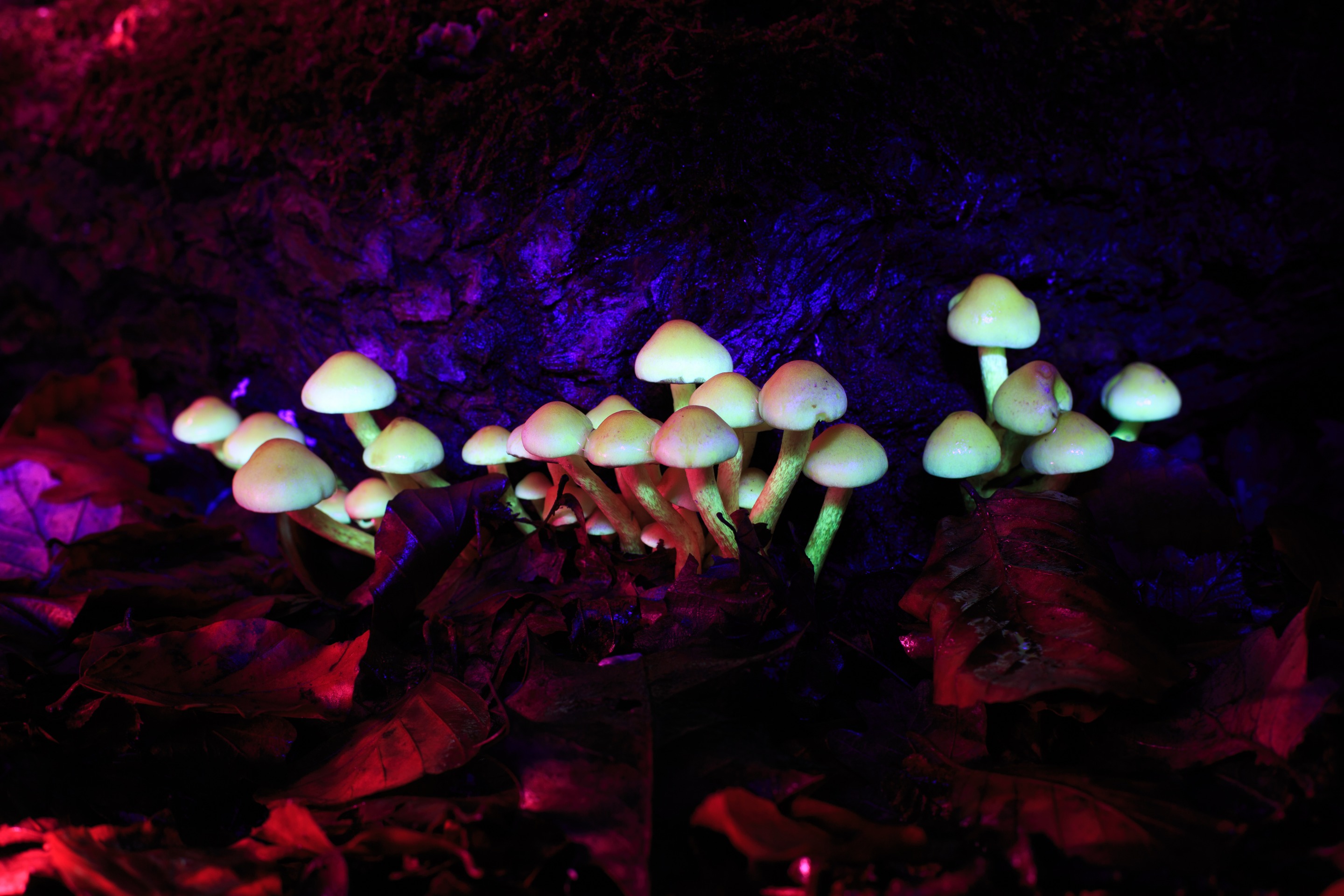 ---
I'm also on Instagram - Facebook - Flickr - Vimeo - Twitter
---
For more examples of innovative and original light painting please give my light painting comrades a follow: @fadetoblack @dawnoner @mafufuma @fastchrisuk @martbarras @stefan.stepko @rod.evans.visual @yo-hoho @maxpateau and check out our Hive Community Lightpainters United