Sugar Coated Farm
On my favorite abandoned farm in Alentejo, Portugal where I shot open door there's a wonderful little kitchen complete with vintage oven and chimney. You can see the door from open door at the end of the hall but this kitchen was shot 5 years earlier in 2014.
This was shot with a crop sensor (Canon 7D) and "open door" on a full frame (Canon 6D) with the same Samyang 14mm lens. I wish I had a full frame back then for a wider field of view because to make this shot I had to place the tripod on a corner so tight I couldn't compose the shot without leaning against a wall. In the end my clothes and some of my equipment were all covered in dusty white mold.
To light paint this I used a single 3W RGB light and set the camera to a relatively high ISO 3200. I wanted to capture the yellow coming from the street and also a 3W LED doesn't produce that much light, hence the high ISO. I normally much prefer using gels because they deliver a wider spectrum. RGB lights tend to oversaturate. But sometimes oversaturation is bliss and in this case I felt like I really nailed the color combo.
I do have a trick that in my opinion enhances photos taken with RGB lights. When light painting with RGB's I often set the controller to slow hue rotation mode and light the different parts of the scene when the light reaches the colors I want and cover it for the colors I don't want. That way I can subtly add a wider gamut to a single dominant color by letting it shine shorter or longer. One still gets the narrow spectrum colors and no highlights, but with nice complementing hue gradients.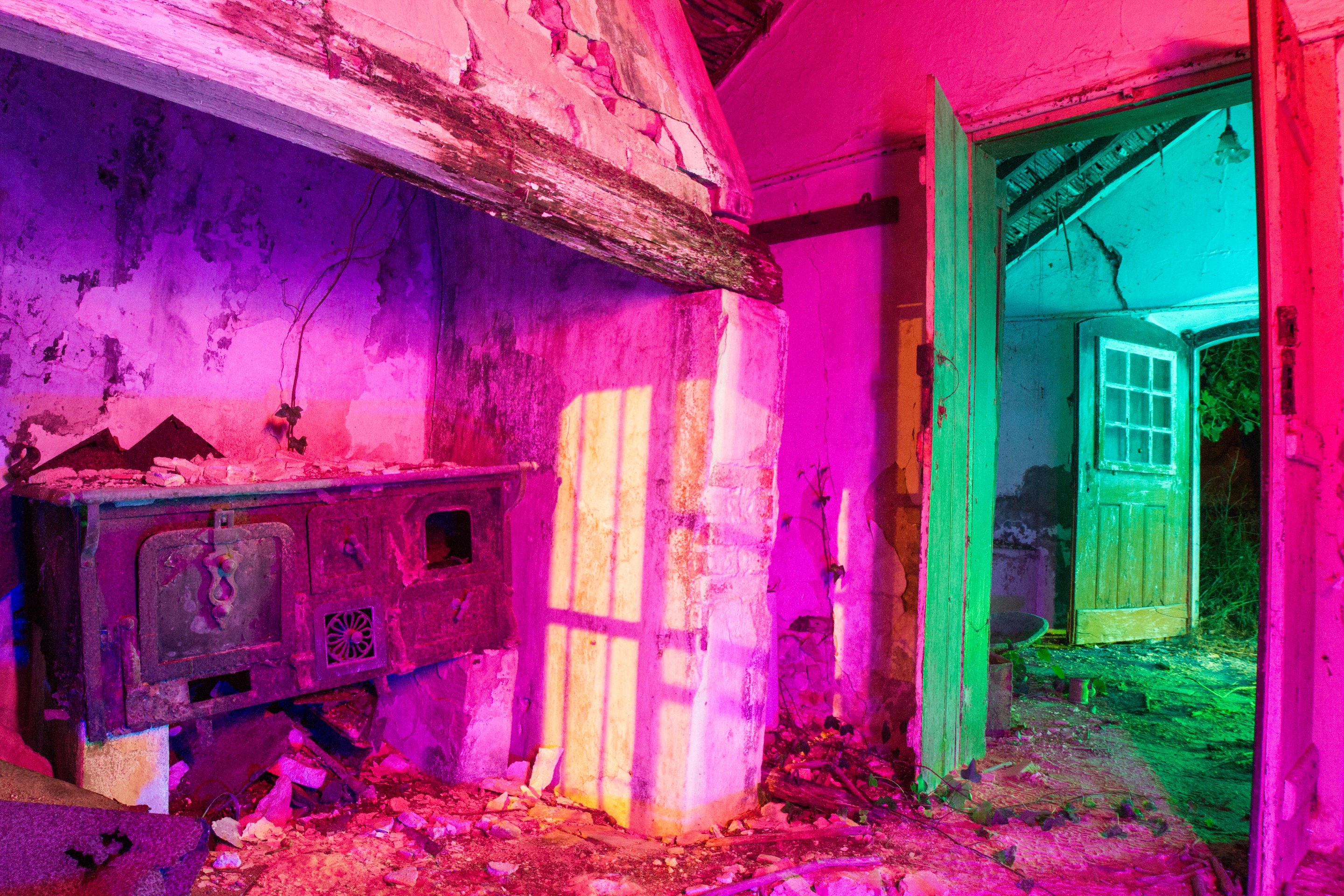 ---
I'm also on Instagram - Facebook - Flickr - Vimeo - Twitter
---
For more examples of innovative and original light painting please give my light painting comrades a follow: @fadetoblack @dawnoner @mafufuma @fastchrisuk @martbarras @stefan.stepko @rod.evans.visual @yo-hoho @maxpateau and check out our Hive Community Lightpainters United