Steady Flux
This is from a light painting session I did back in 2011 in a playground nearby that features a particularly cool climbing tower with a stainless steel helix.
The light sources are two cheap LED tubes of about 15cm each, attached to each other with a string, just like a num-chuk. I placed the camera with fisheye lens at the bottom of the helix pointing up. All I did was letting the num-chuck fall toward the camera to create the spiral you see.
On the first few attempts there was still too much friction with the string so I changed it to a nylon string instead which was easily doable because my house was just arround the corner. On the last one you can see what happened when there was too much friction.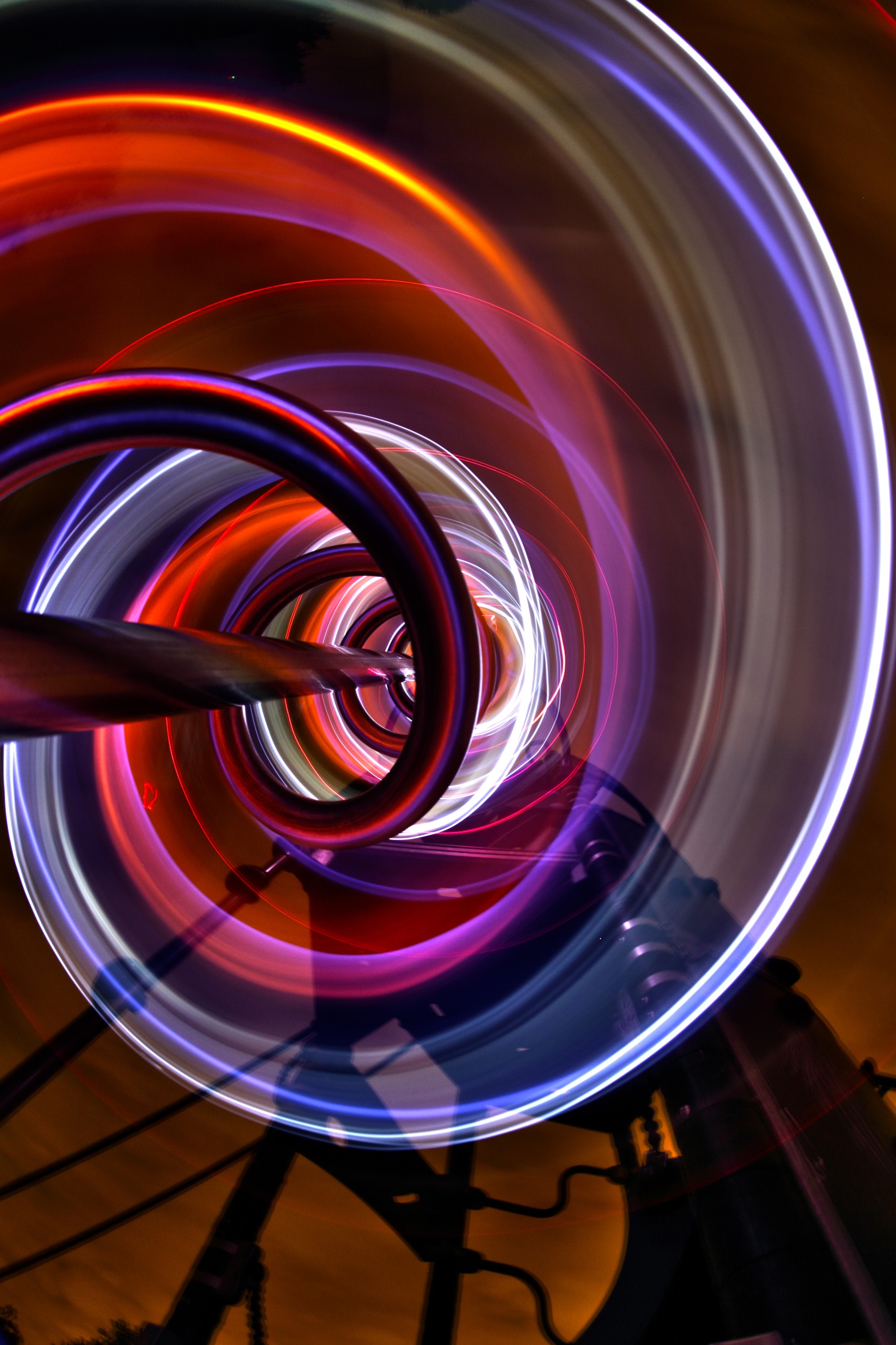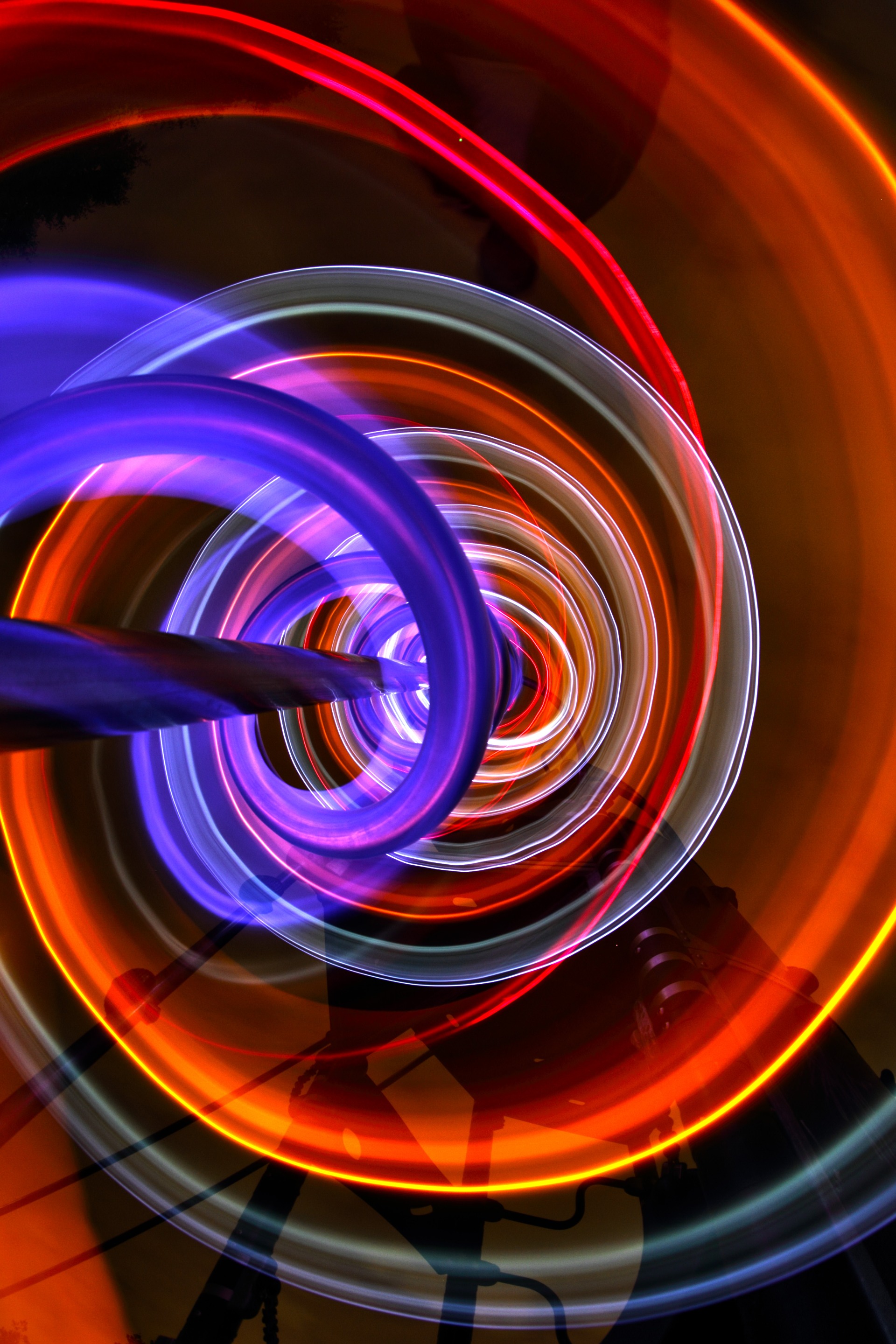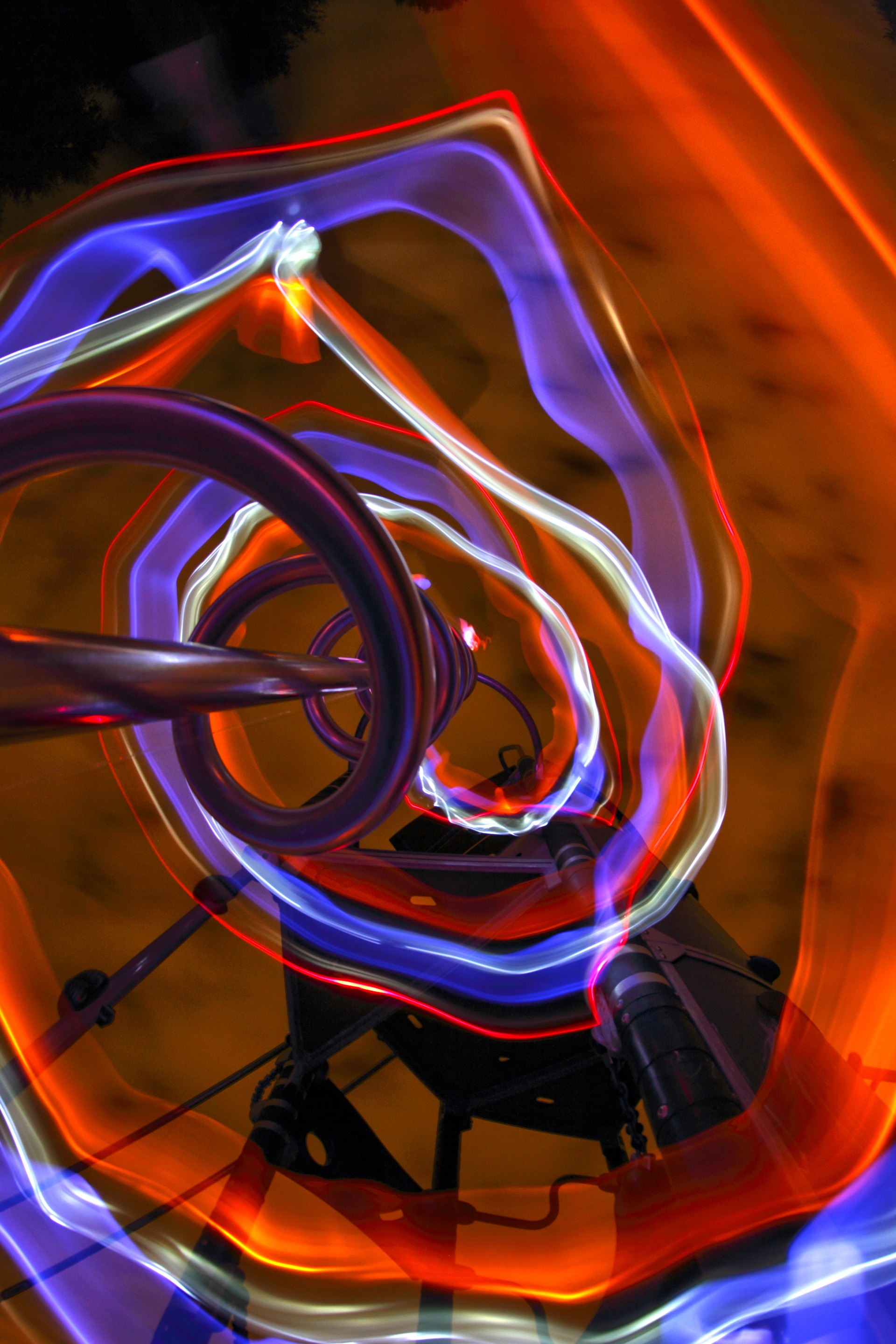 ---
I'm also on Instagram - Facebook - Flickr - Vimeo - Twitter
---
For more examples of innovative and original light painting please give my light painting comrades a follow: @fadetoblack @dawnoner @mafufuma @fastchrisuk @martbarras @stefan.stepko @rod.evans.visual @yo-hoho @maxpateau and check out our Hive Community Lightpainters United