Sea Biscuits
I got a new kind of clypeasteridae skeleton. Unlike my previous shots of sand dollars, this sea biscuit as they're also known, is not quite as flat which created interesting depth. I used a macro extension tube on a 50mm at f/20.
I lit it with a yellow LED from the inside and with a blue LED on the outside.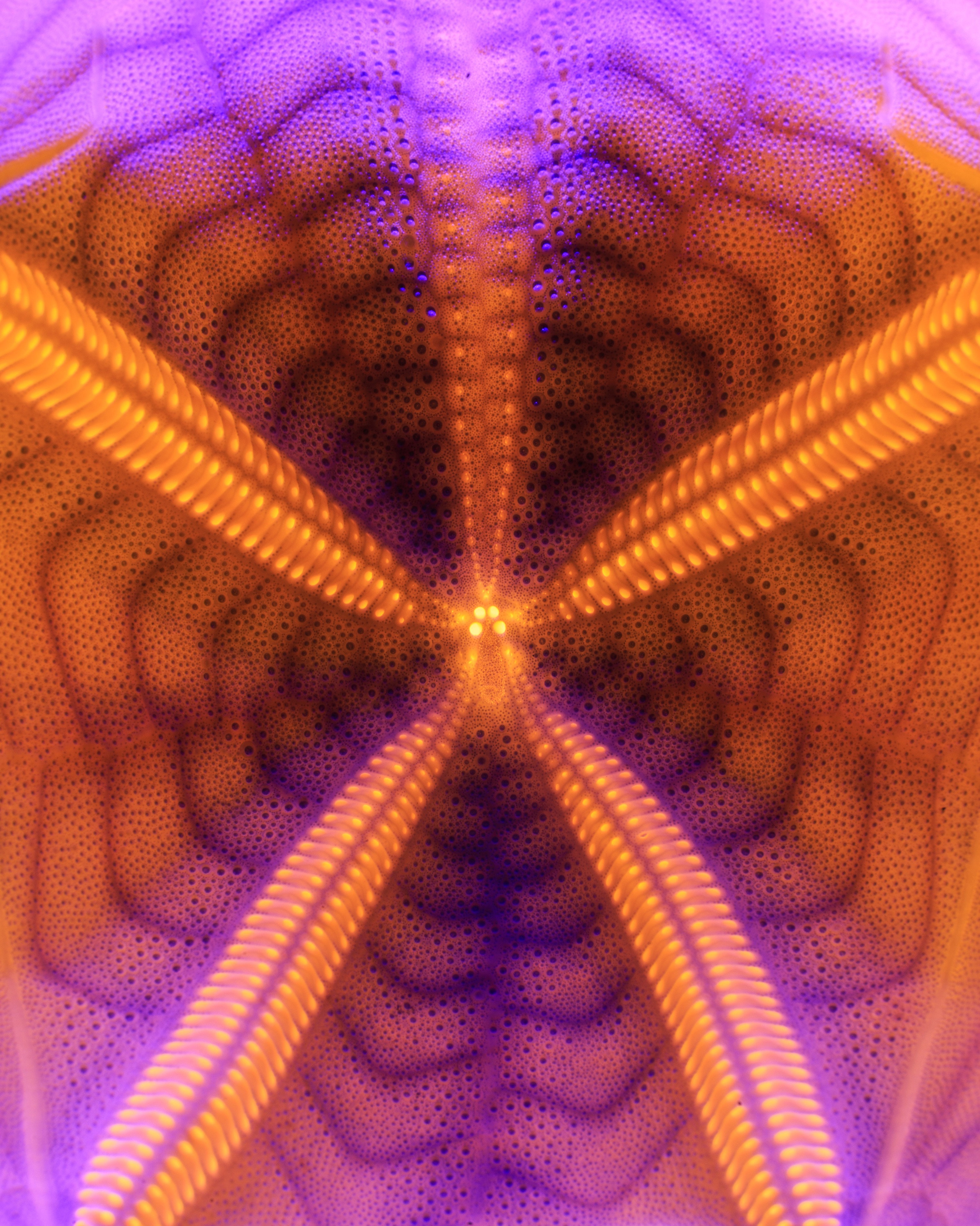 I also got a sea urchin skeleton and lit it the same way. It wasn't as well secured as the sea biscuit and it moved slightly during the exposure. I like how that multiplied the yellow dots. That is what I call a happy accident.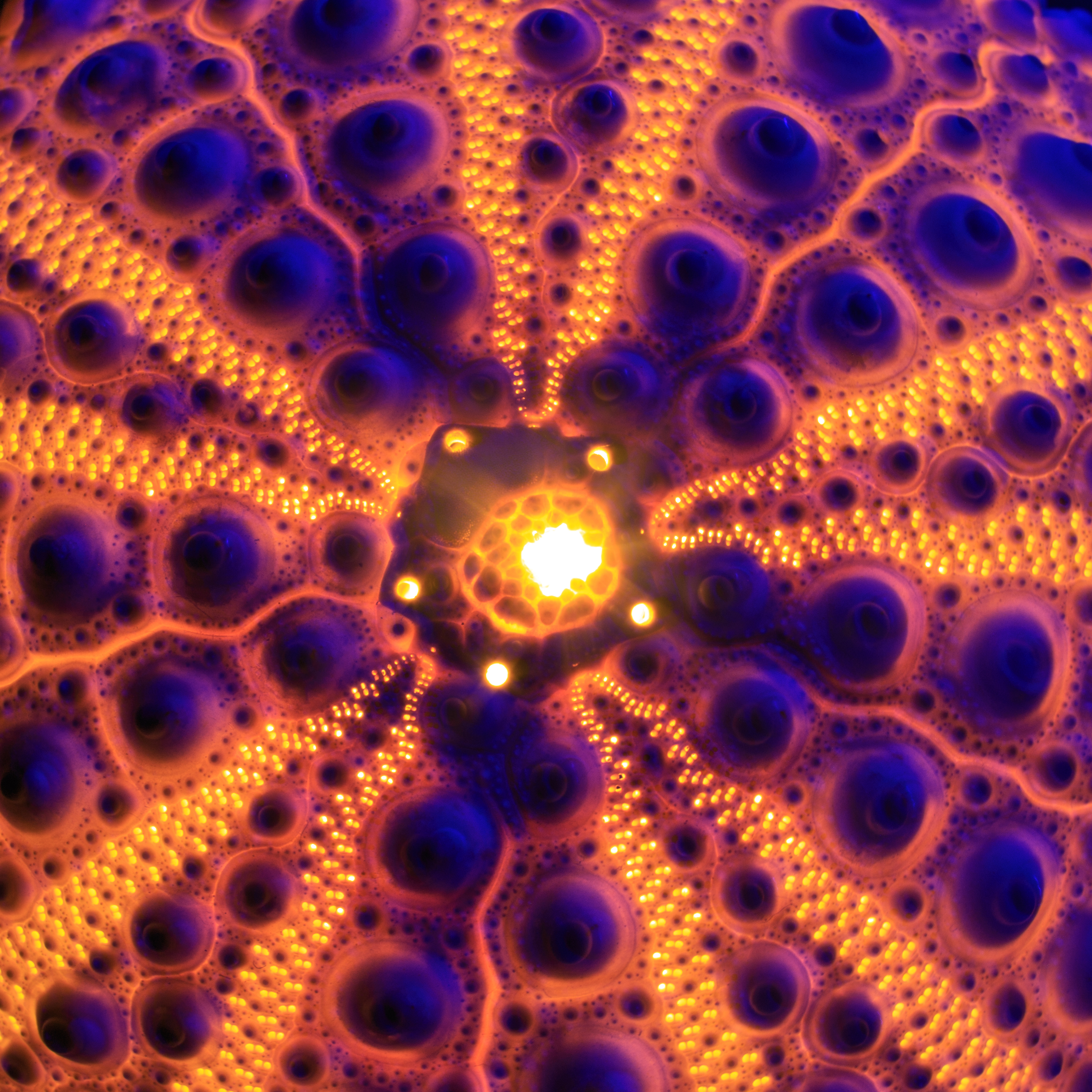 ---
I'm also on Instagram - Facebook - Flickr - Twitter
---
Subscribe to Lightpainters United Community for more examples of innovative and original light paintings.

We're also on Discord if you have any questions, just want to chat or wish to become a verified member.