RGB X
Following the advice of @nelyp I am uploading any new work to Hive first, and to other social media only after payout time of 7 days. I feel like I have been adding value to my Hive posts by describing the process and adding an occasional outtake or BTS which I only do on Hive, but after some consideration I decided to follow @nelyp's advice. It does add even more value to post here first, and since Hive has given me more than Facebook or Instagram ever have, I decided to comply.
Anyhow, enough shoptalk. Tonight, I played with real crystals and diffraction grating as opposed to the virtual crystals and raytracing from previous post.
I set up a fast strobing light to shine on a crystal pendulum (see bottom). I then panned the camera in a long exposure twice at opposing angles while waving diffraction grating in front of the lens. I covered the lens while changing angle to keep only the big RGB X.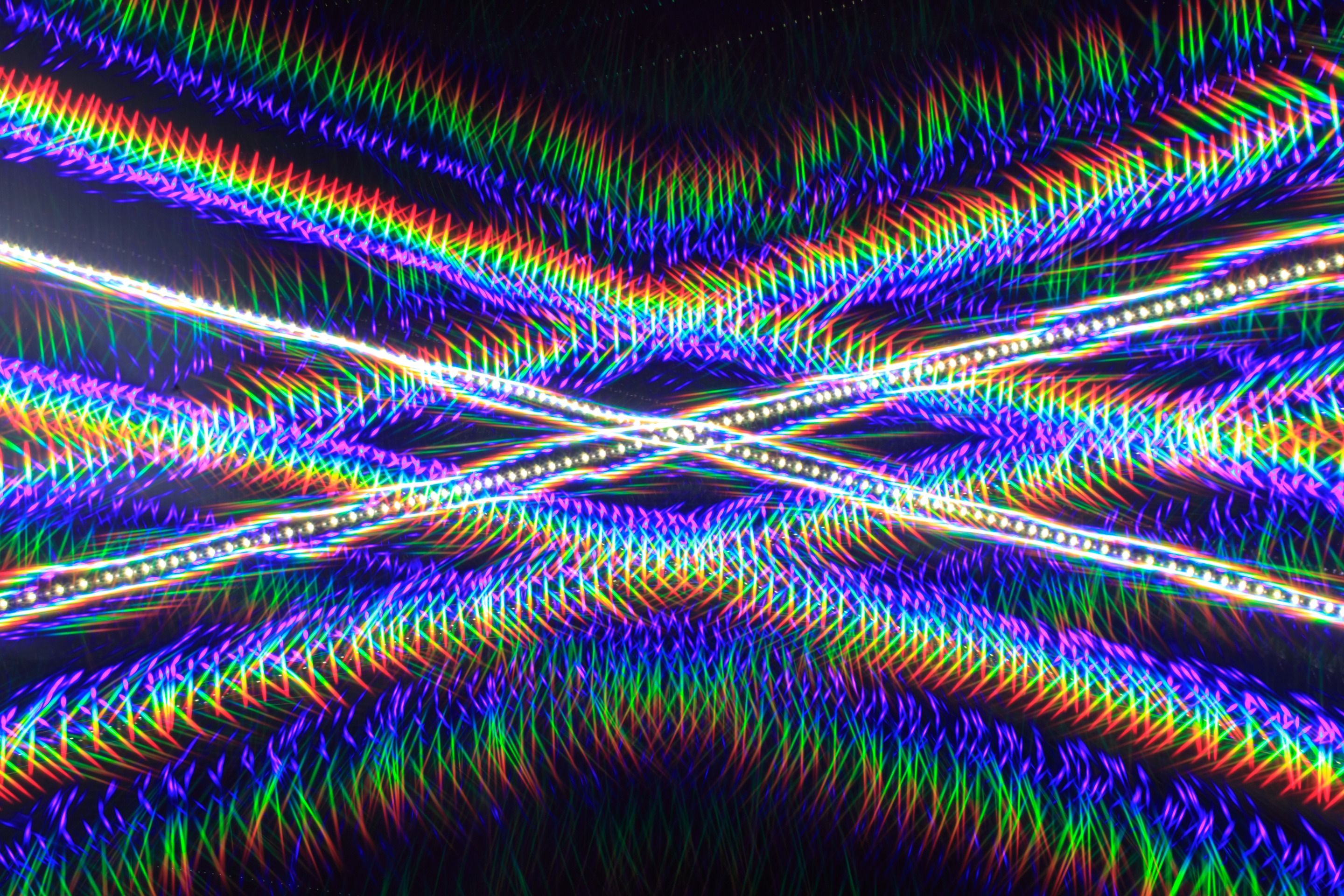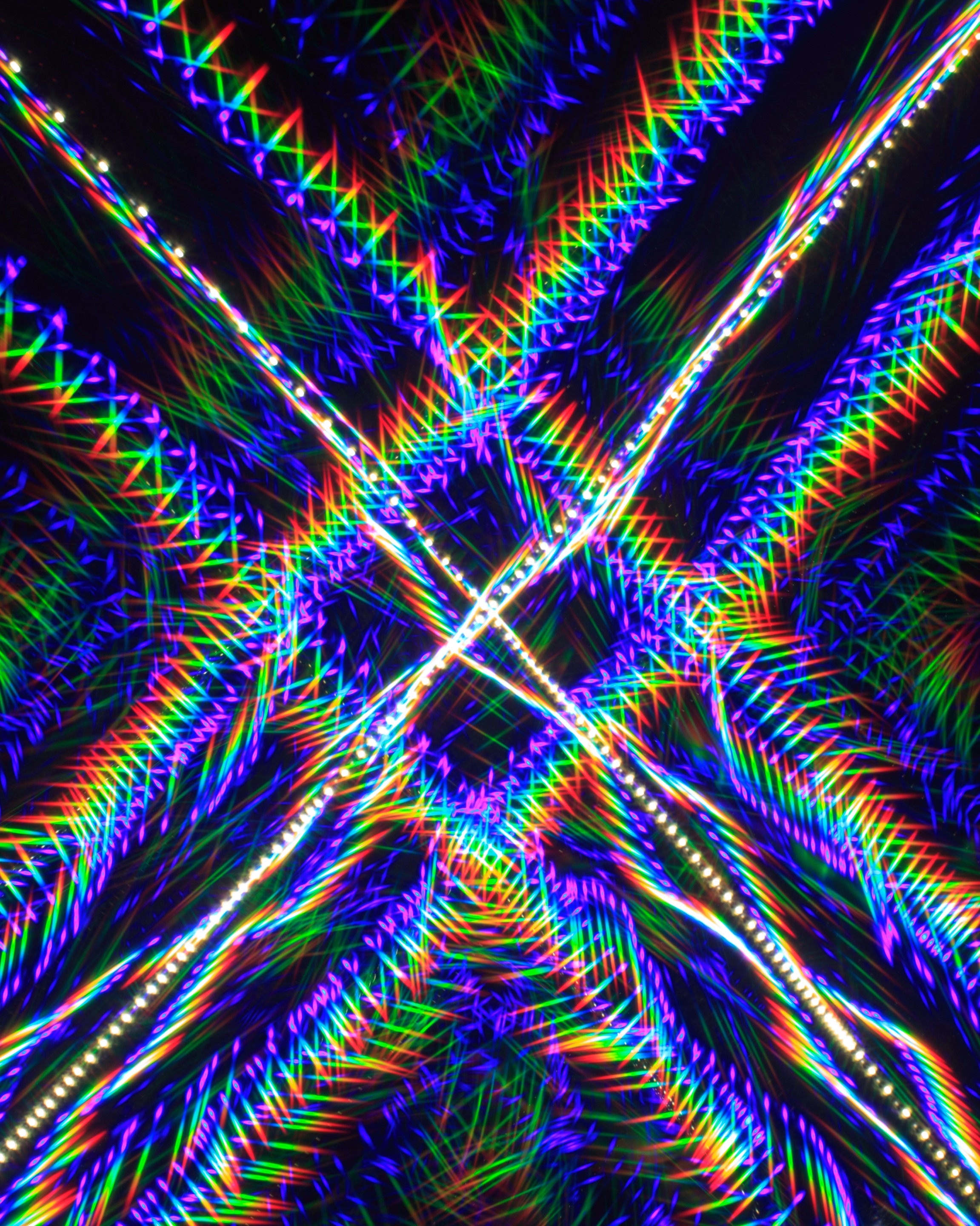 ---
I'm also on Instagram - Facebook - Flickr - Vimeo - Twitter
---
For more examples of innovative and original light painting please give my light painting comrades a follow: @fadetoblack @dawnoner @mafufuma @fastchrisuk @martbarras @stefan.stepko @rod.evans.visual @yo-hoho @maxpateau and check out our Hive Community Lightpainters United