Portal to Love
The orange and yellow chrysanthemums that I shared in this post, made a lovely appearance again tonight. I added white ones to the mix and rotated them on a lazy-suzan with the Ricoh ThetaV atached while it spun.
There was one stationary light in strobe mode with several gels (mostly red) and a light in the middle of the 3 vases.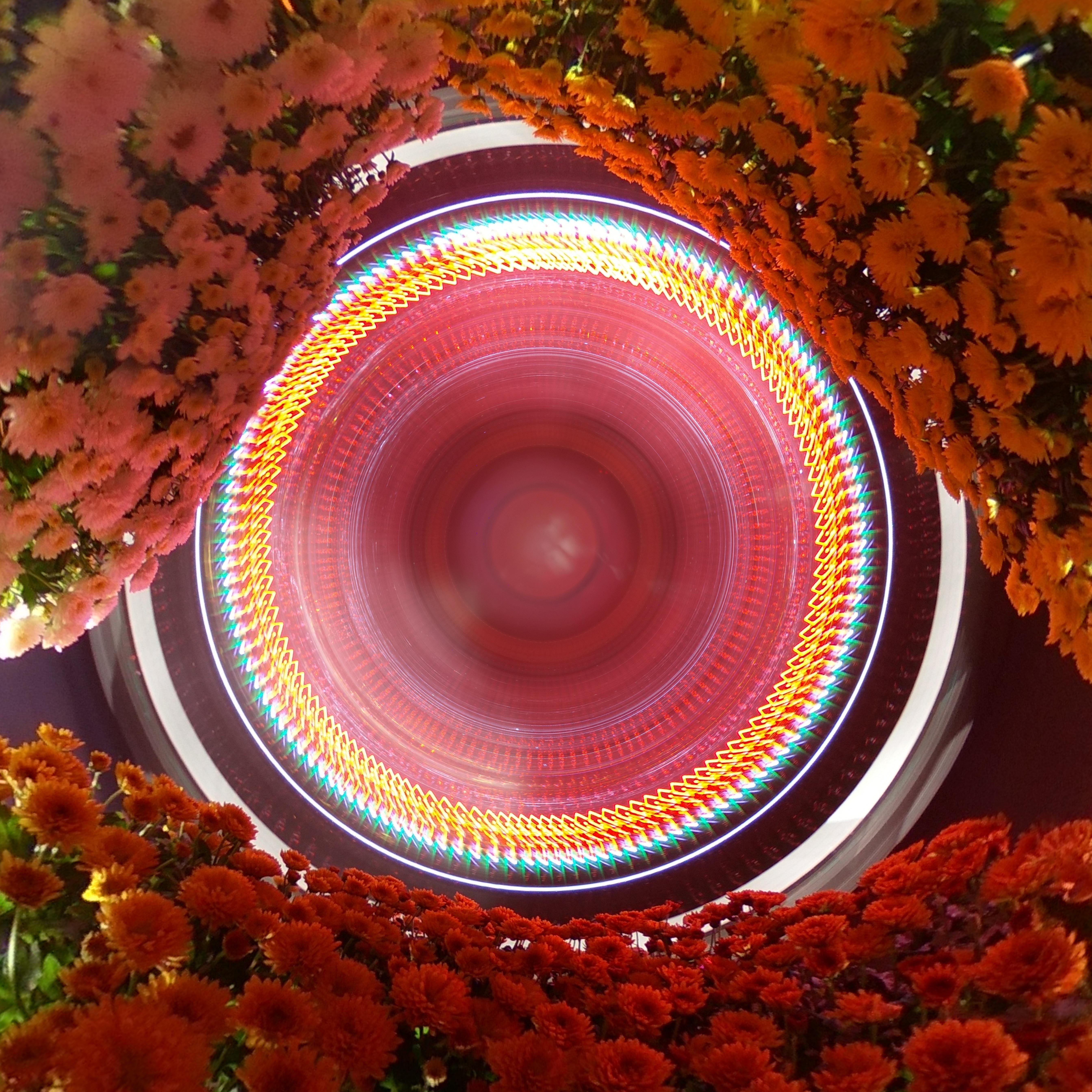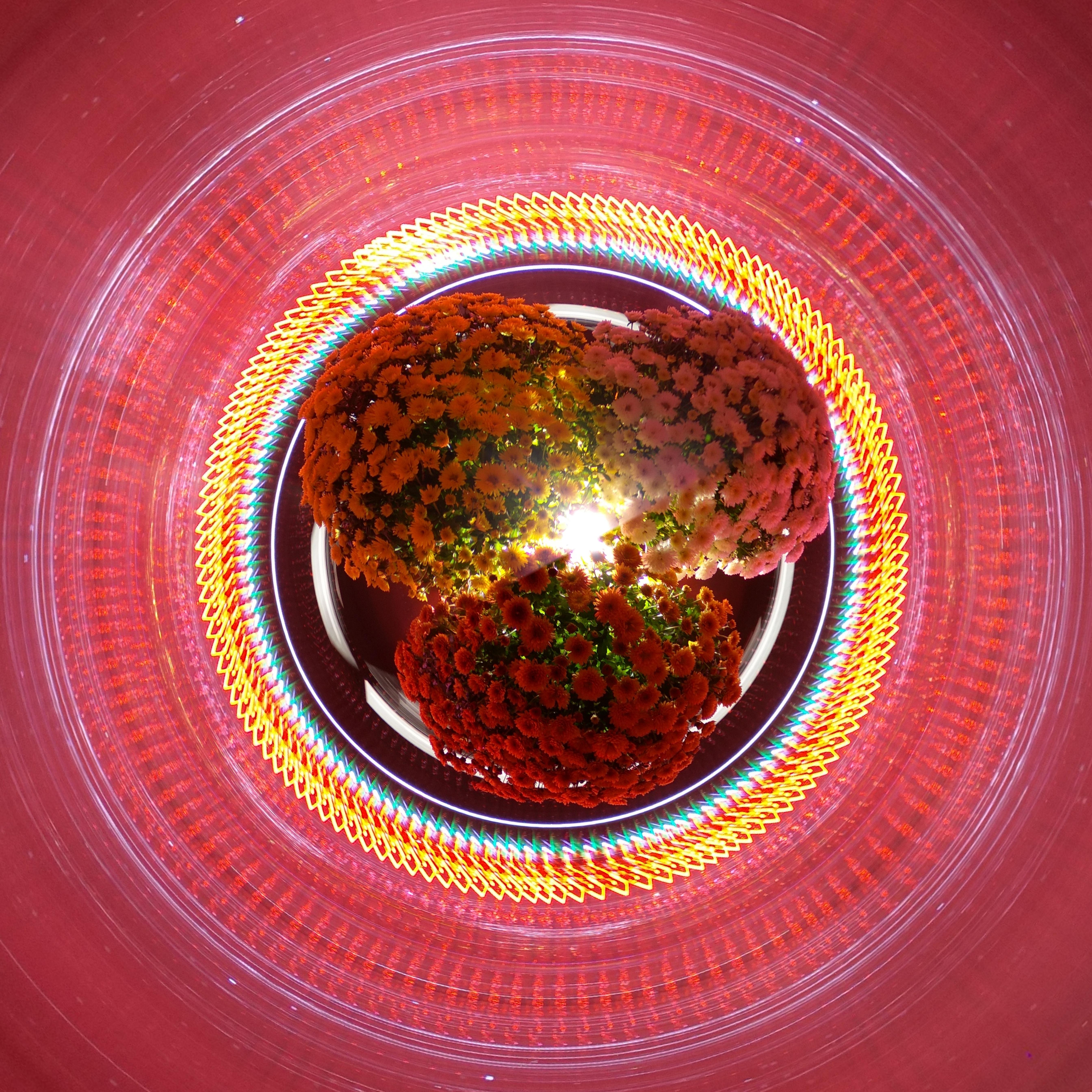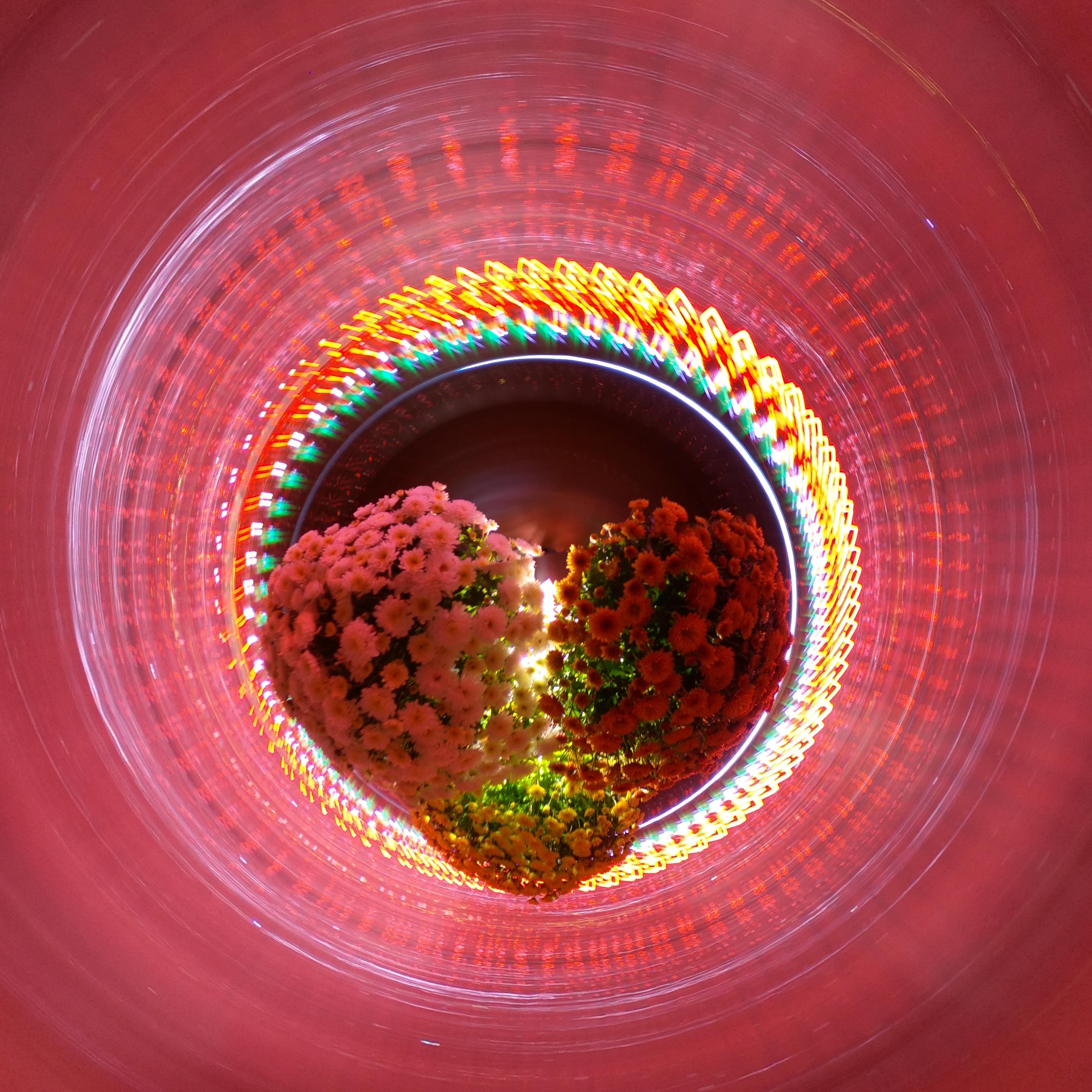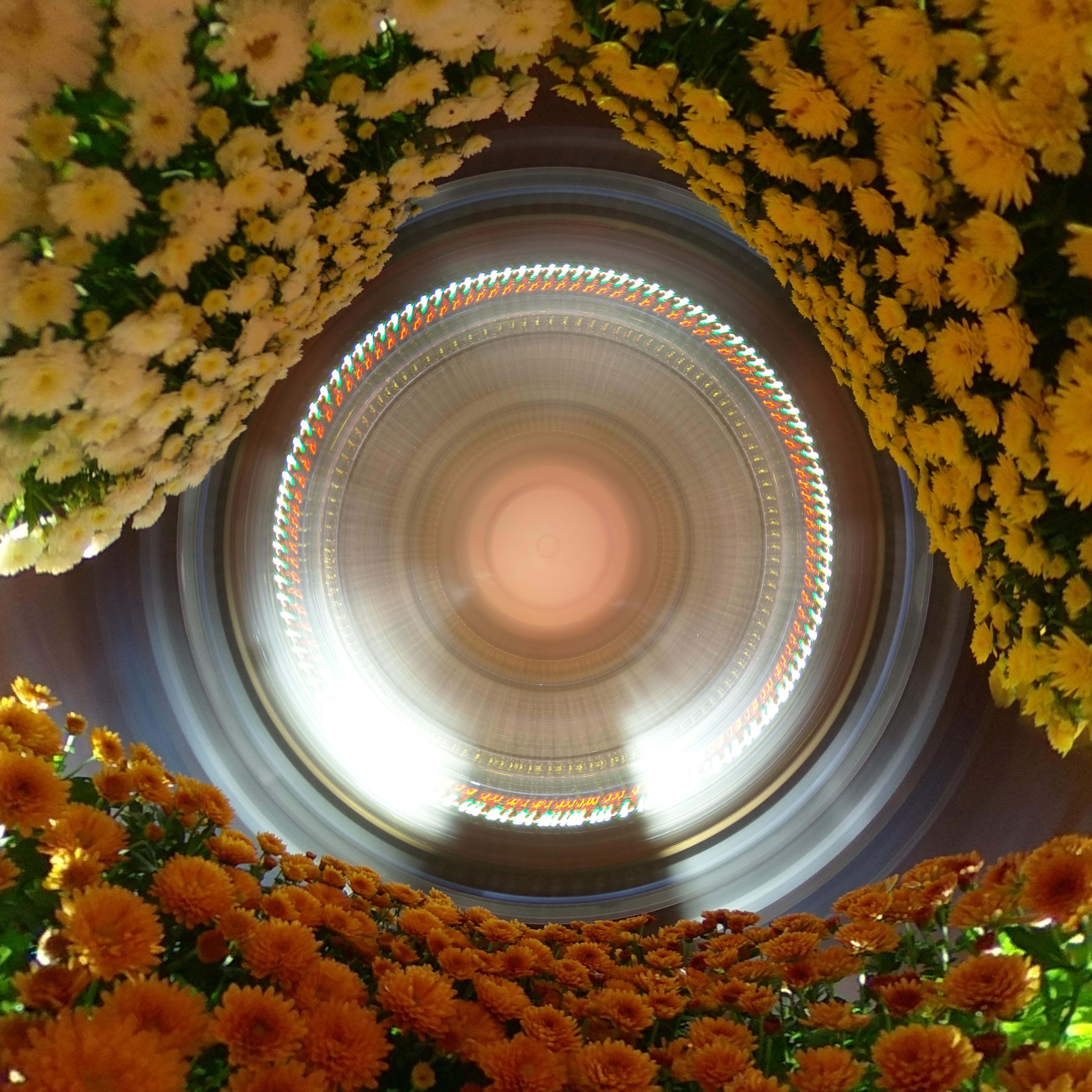 ---
I'm also on Instagram - Facebook - Flickr - Twitter
---
Subscribe to Lightpainters United Community for more examples of innovative and original light paintings.

We're also on Discord if you have any questions, just want to chat or wish to become a verified member.