Pinkman in a Pickle
in November 2019 I was playing Pinkman in an abandoned house near where my mother lives in Malveira, Lisbon. I had just returned from a session at the beach in Ericeira but that's another post. I was tired but still had plenty of energy left for this lovely house.
This big villa with 4 floors is a bit of a disaster waiting to happen with multiple floors already collapsed and the remaining floors threatening to collapse at every little gust of wind. I came across a few birds in there, sleeping in between piles of rubble in the darkest room of the house. It was too wet to shoot in that room as it seems it rained more in there than outside. When investigating that room the birds got spooked with the lights and a few bumped into me as they were exiting the room. Unlike bats they couldn't see in the dark. I had my adrenaline pumping right about then and was ready to start shooting now before I chickened out. I chose to shoot other less creepy and perilous spots of the house like the wet marble stairway and the entrance to the kitchen from the main hall.
I hadn't noticed when I started shooting that the inner lens element had become foggy from switching lenses back at the beach and from the half hour trip in a warm car. I liked the pink glow effect though so I didn't clean the lens and continued shooting. The tools used were a light writer I made and a green laser. The last two shots have a colder white balance making the green laser appear blue.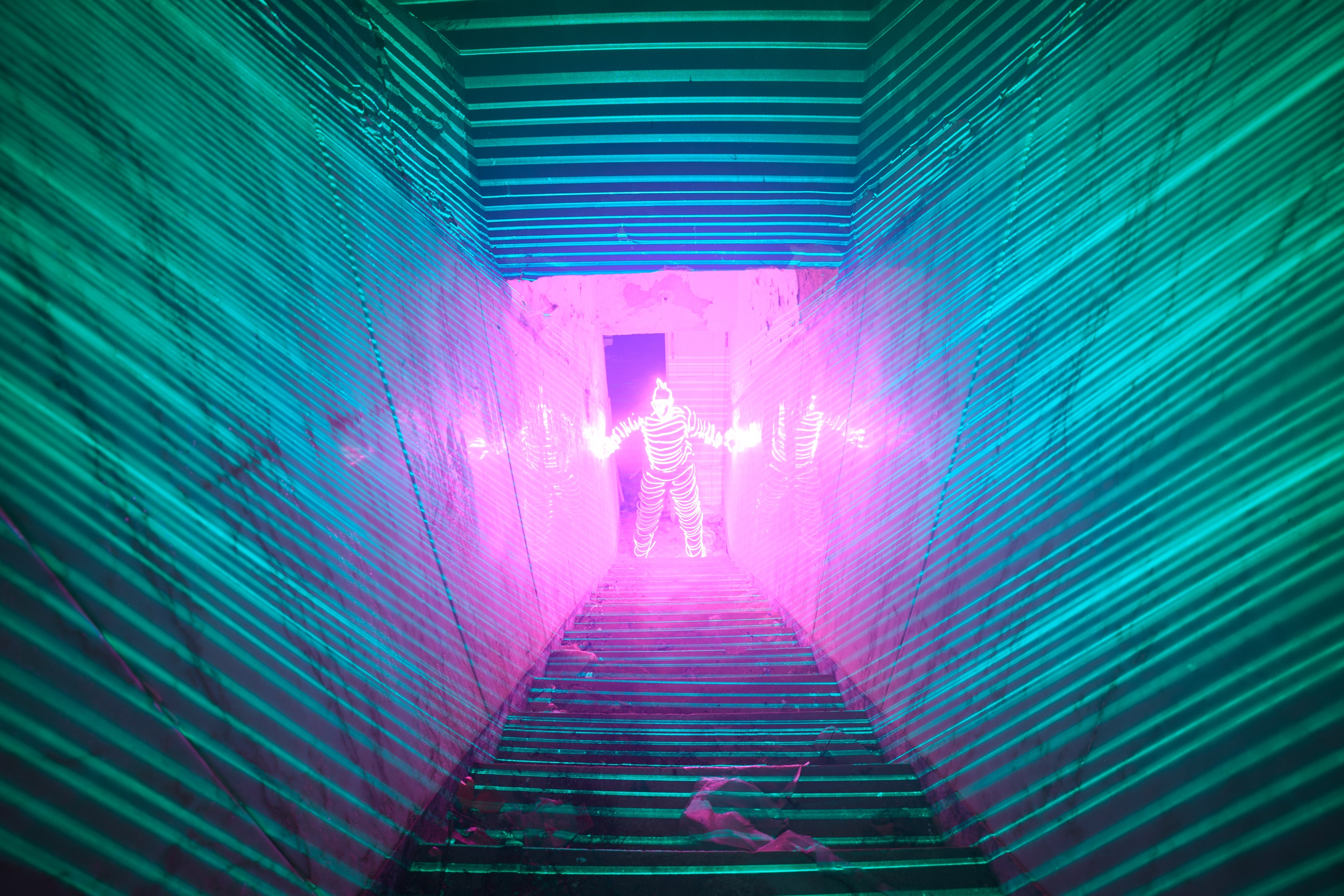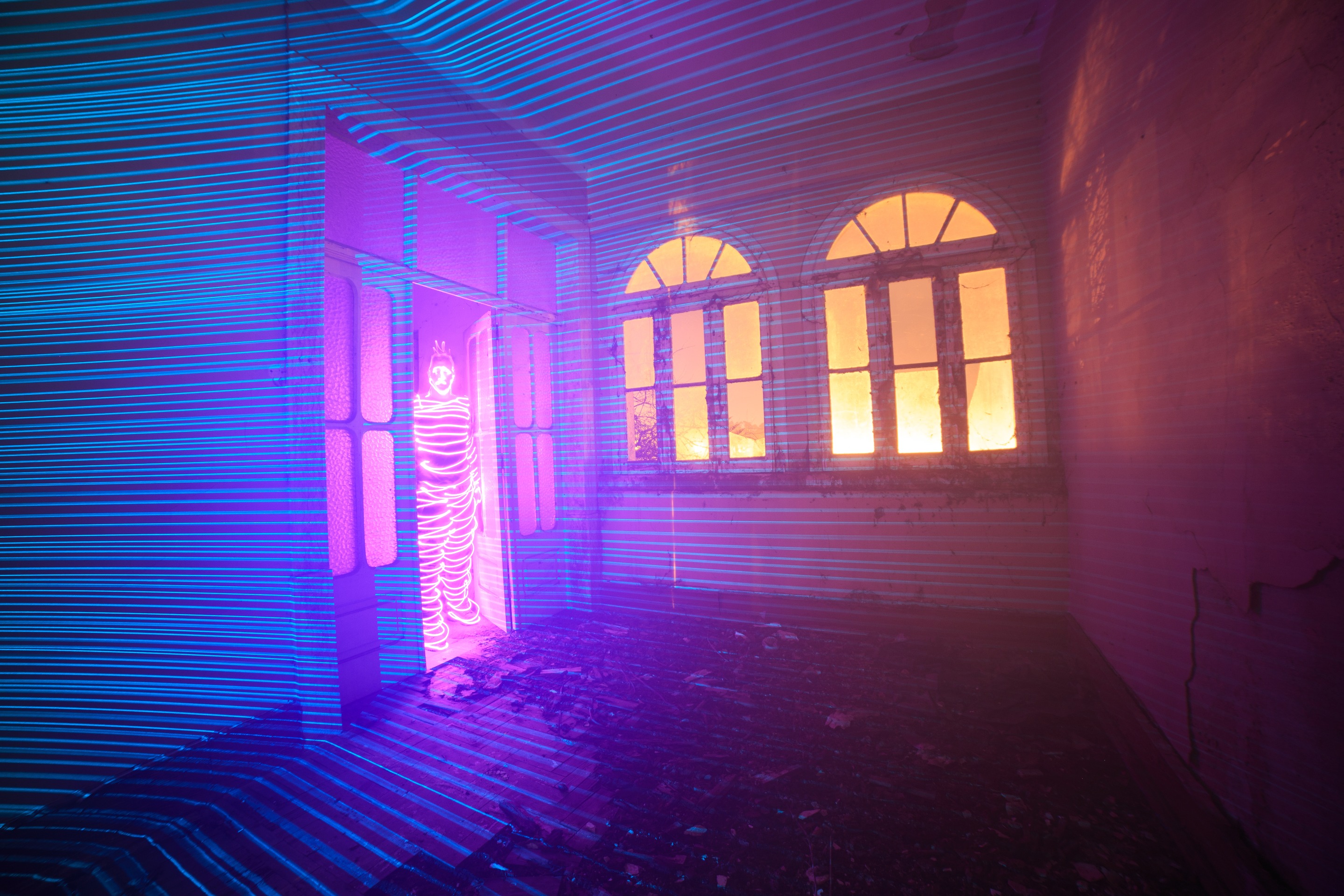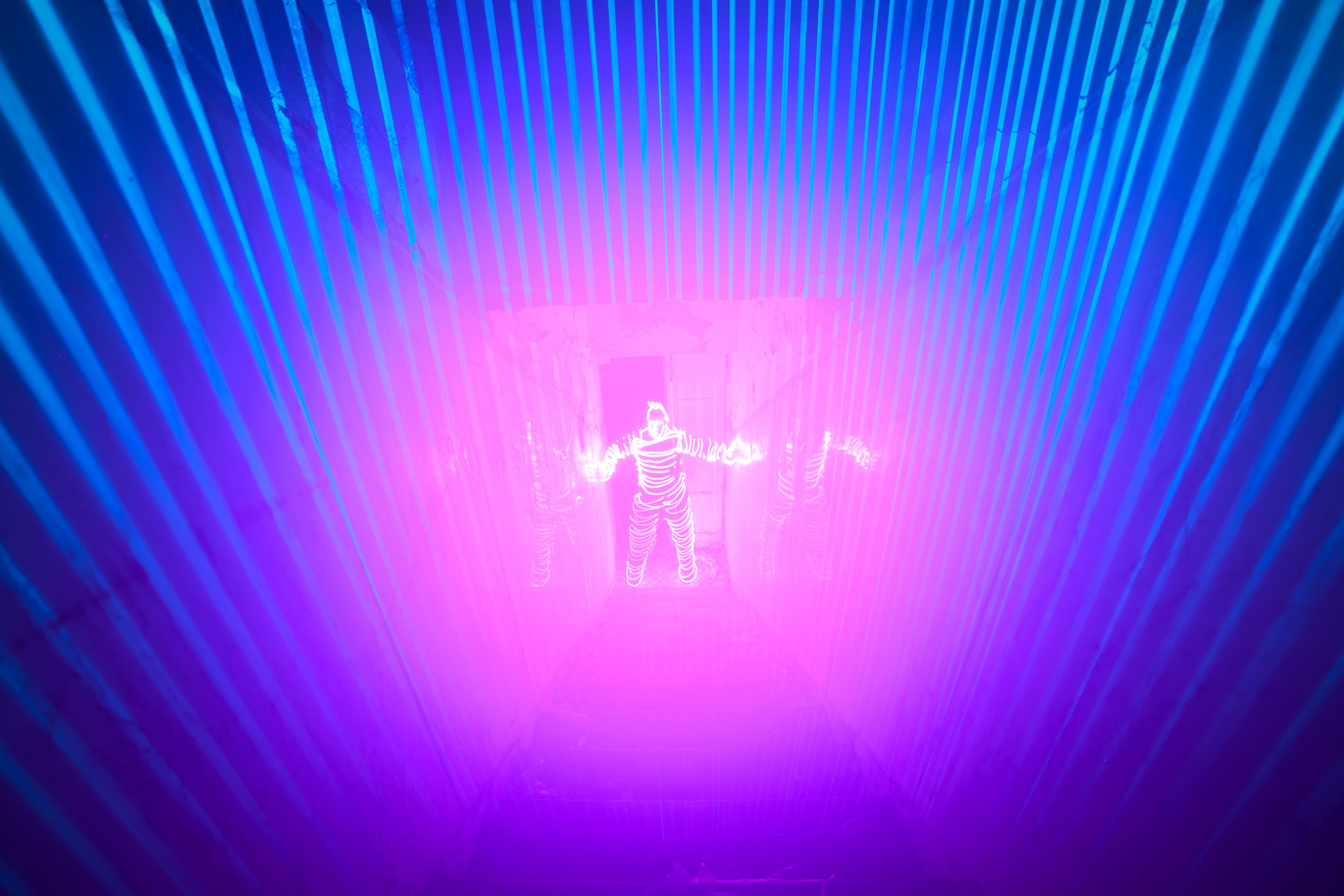 I'm also on Instagram - Facebook - Flickr - Vimeo - Twitter
For more examples of innovative and original light painting please give my light painting comrades a follow: @fadetoblack @dawnoner @mafufuma @fastchrisuk @martbarras @stefan.stepko @rod.evans.visual @yo-hoho @maxpateau and check out our Hive Community Lightpainters United