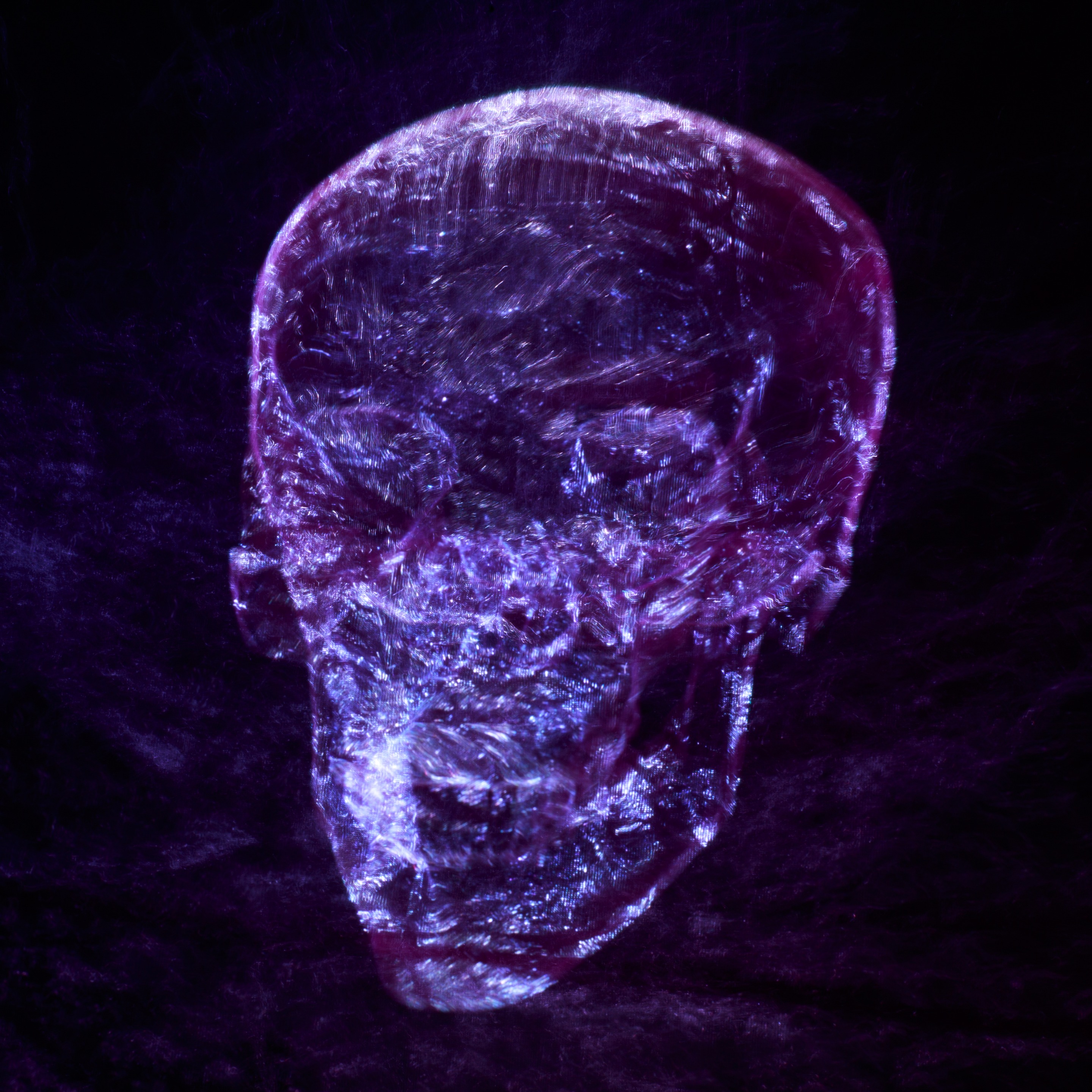 Painterly Projections
After a couple of posts with compilations of some of my old work I thought it would be appropriate to show you some of my most recent endeavours with a light painting technique I have been developing since 2011 but have just found a way of giving it new life.
My light painting friend @fadetoblack mentioned in this post from a month ago that he used an animation I made as one of the elements in his his photo (the funky green bit). I made several animations that I made available to him and a select group of light painting friends. Since day one of having access to the animations he continues to amaze in how creatively he continues to use them in several other examples of exquisite taste and precision craftsmanship.
The technique involves using a mobile phone or tablet playing one of said animations and either moving the camera or moving the phone to draw with light 3D objects or 2D images or patterns.
For 3D objects I use animations such as this one I made in 2012. It was one of my first ones so forgive the lack of detail of the model but it illustrates the concept well. If you slowly move your mobile while playing that video during a long exposure, a holographic lamborghini will magically appear in your photo. Depending on the angle speed and direction of your phone you can view all angles of the car in a real photo. You can also go wild and move it in a curve to bend it.
Bent Lambo (2012) - This was made with an ipad at the time. Here you can see why LCD screens are not as good as OLEDs: the blacks are not pure and they leave a halo around the object. Also the focus wasn't good.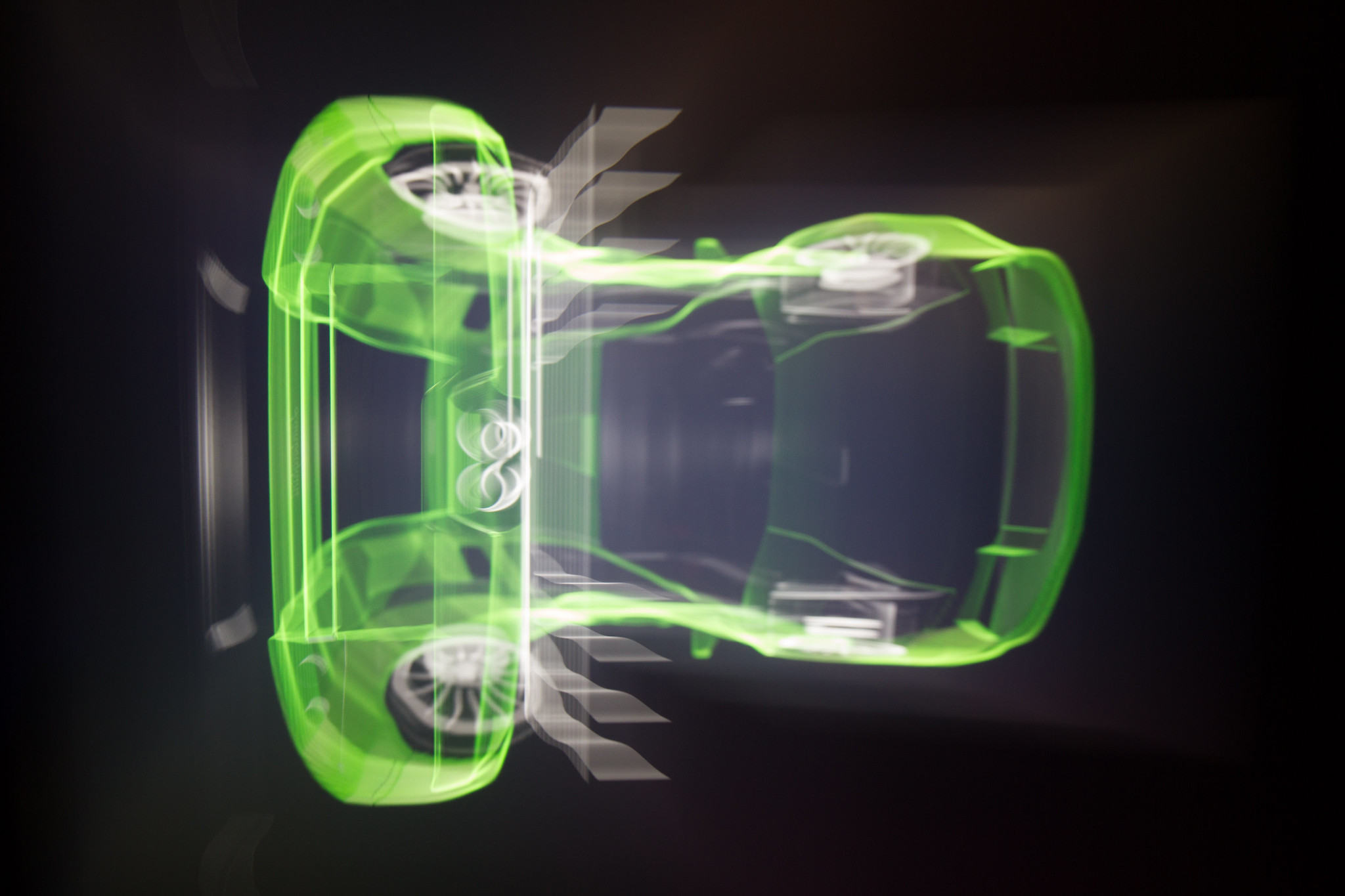 For 2D objects I make animations playing very fast flashes of any combination of images at varying speeds, scales, positions etc to create a light "brush" that I'm happy with.
Eye Floaters (2015) - In this case I made a video of flashing eyeballs of different colors. I moved the phone around a bit while the camera rotated 360 degrees. At the same time there was a light strobing behind a bush in my backyard (that's the green background).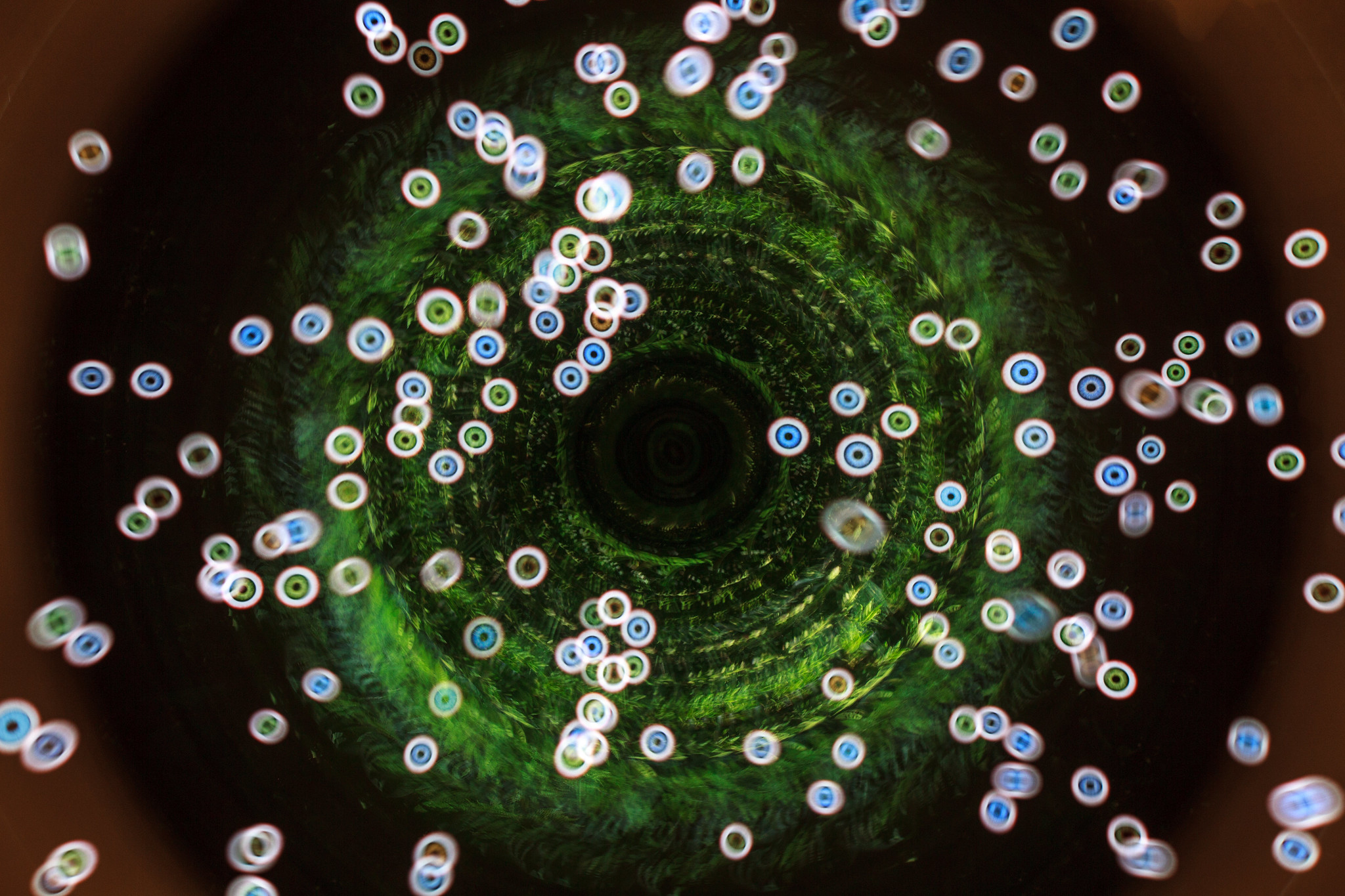 I've used this technique with the phone mostly. I've also used computer monitors and TVs.
But back to present day...
I am very excited to have found a very cool new way to make this technique way more organic: I use a digital projector and move different materials in front of the projection. They can be reflective, diffusing, colorful, with patterns, anything you can possibly imagine to give this technique a very painterly 3D effect. I am open to suggestions as to what 3D object you would like to see in one of my future works. Please post your ideas in the comments and if there's something that tickles my fancy I will make the animation and feature it in a future foto.
Here are a few examples taken in the past week:
1 - Light Skull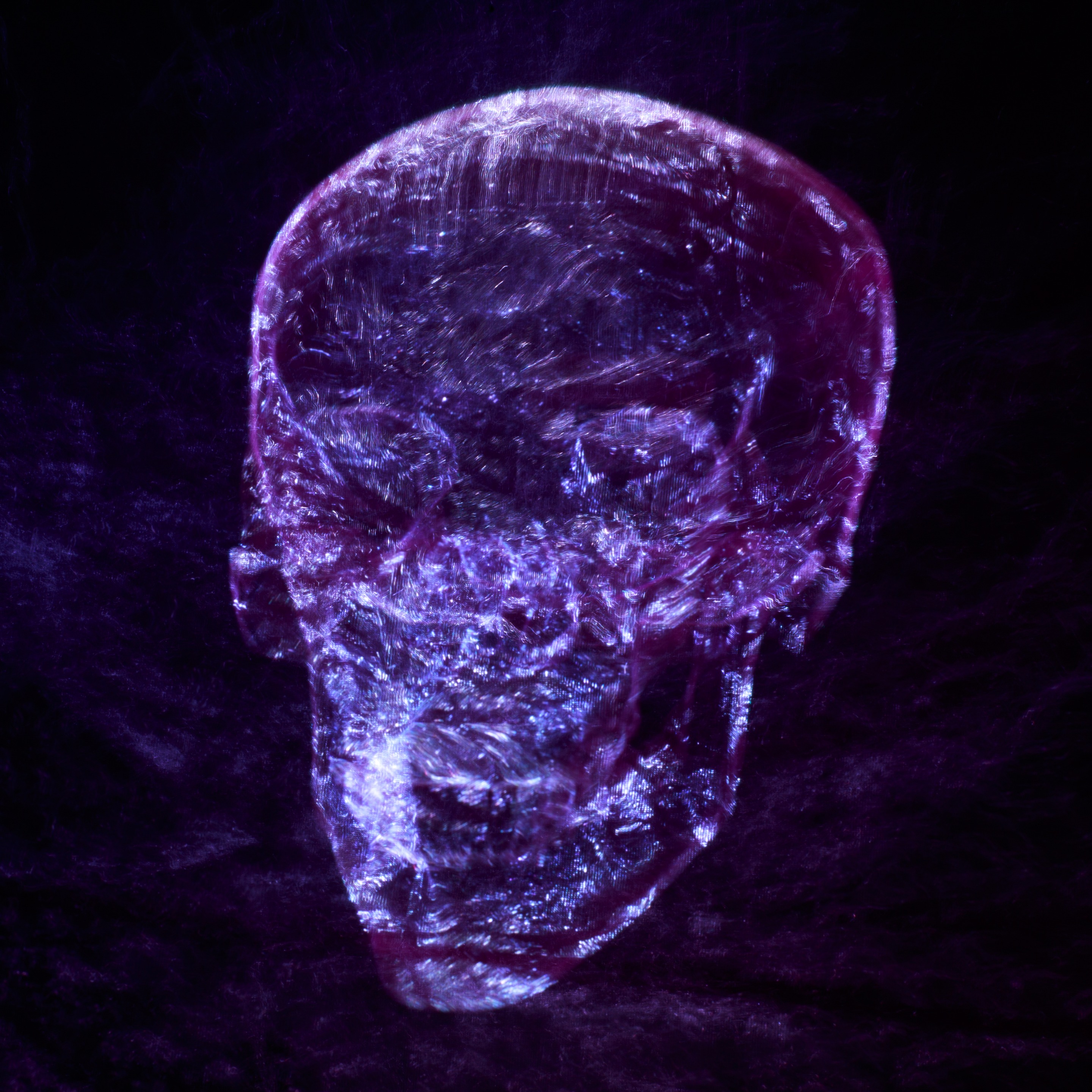 2 - Red Haired Lady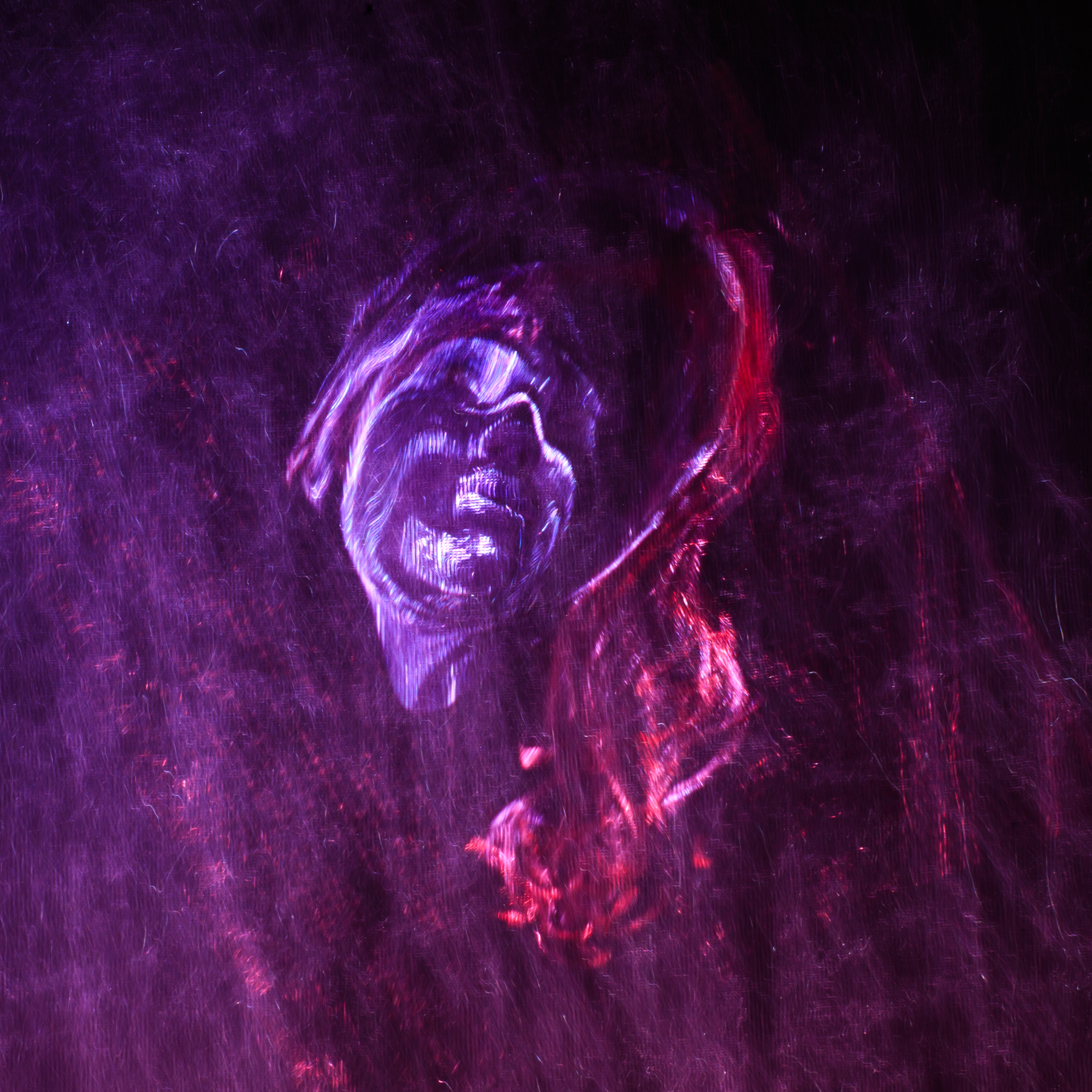 3 - Bioluminescent Island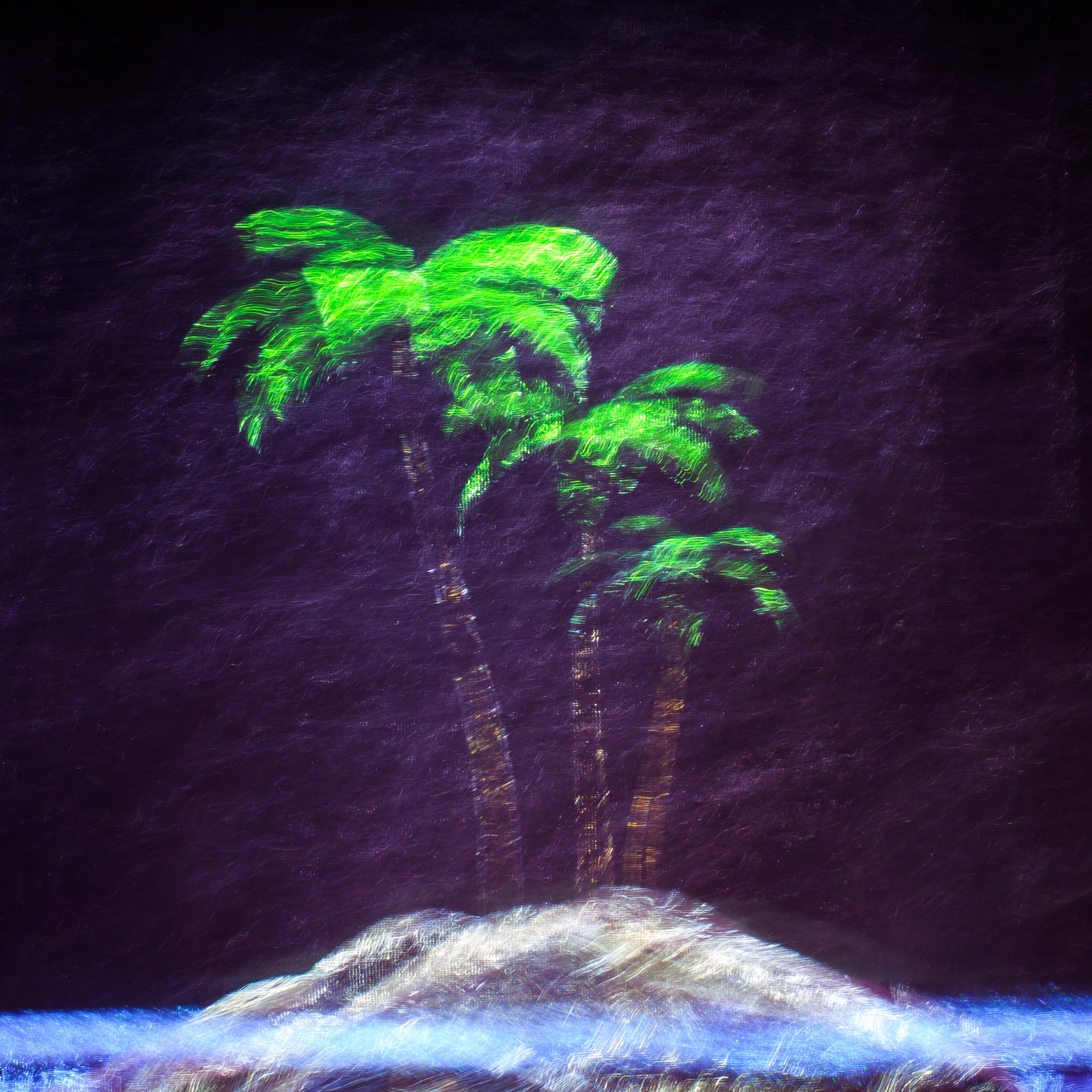 4 - Blue Scorpion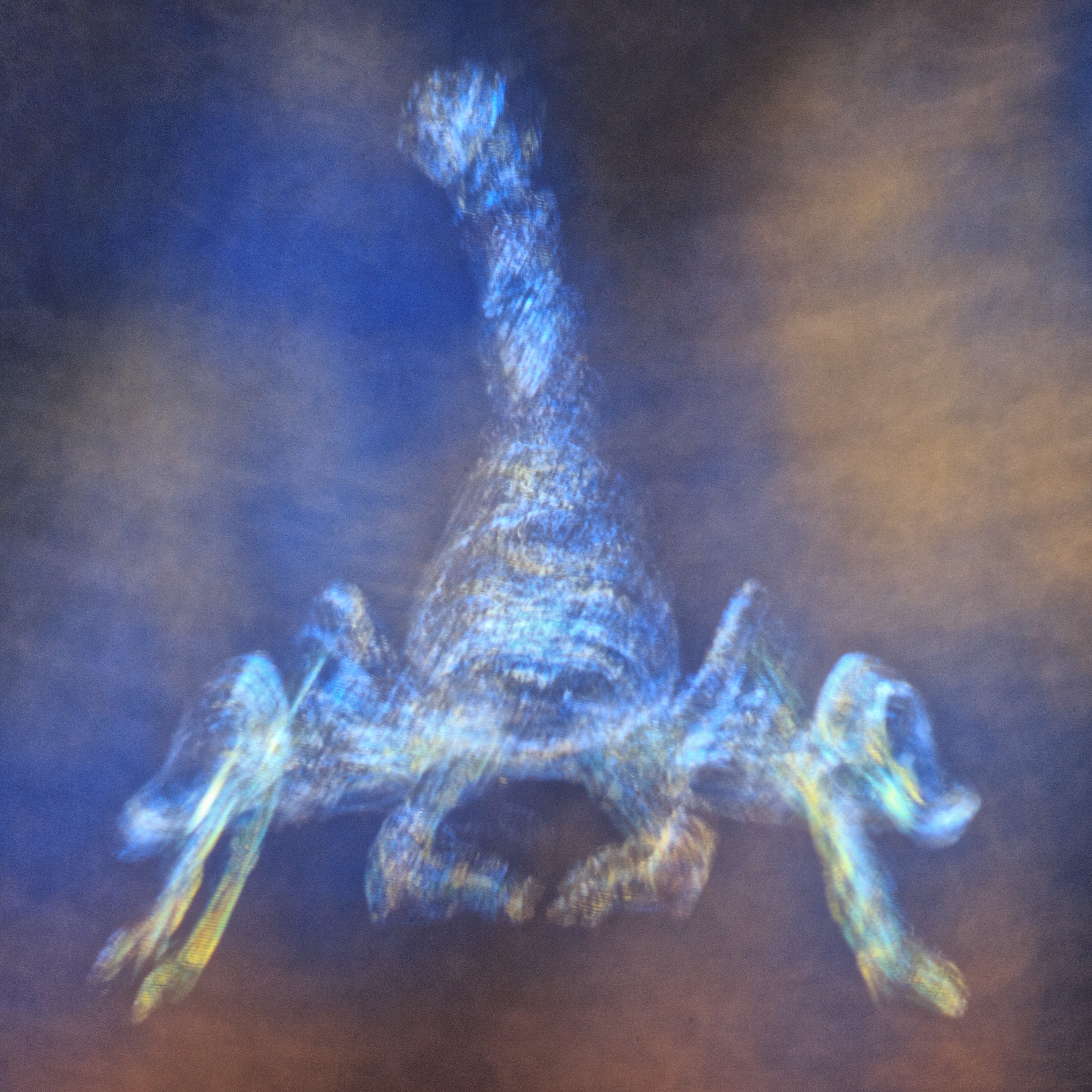 5 - Front Hand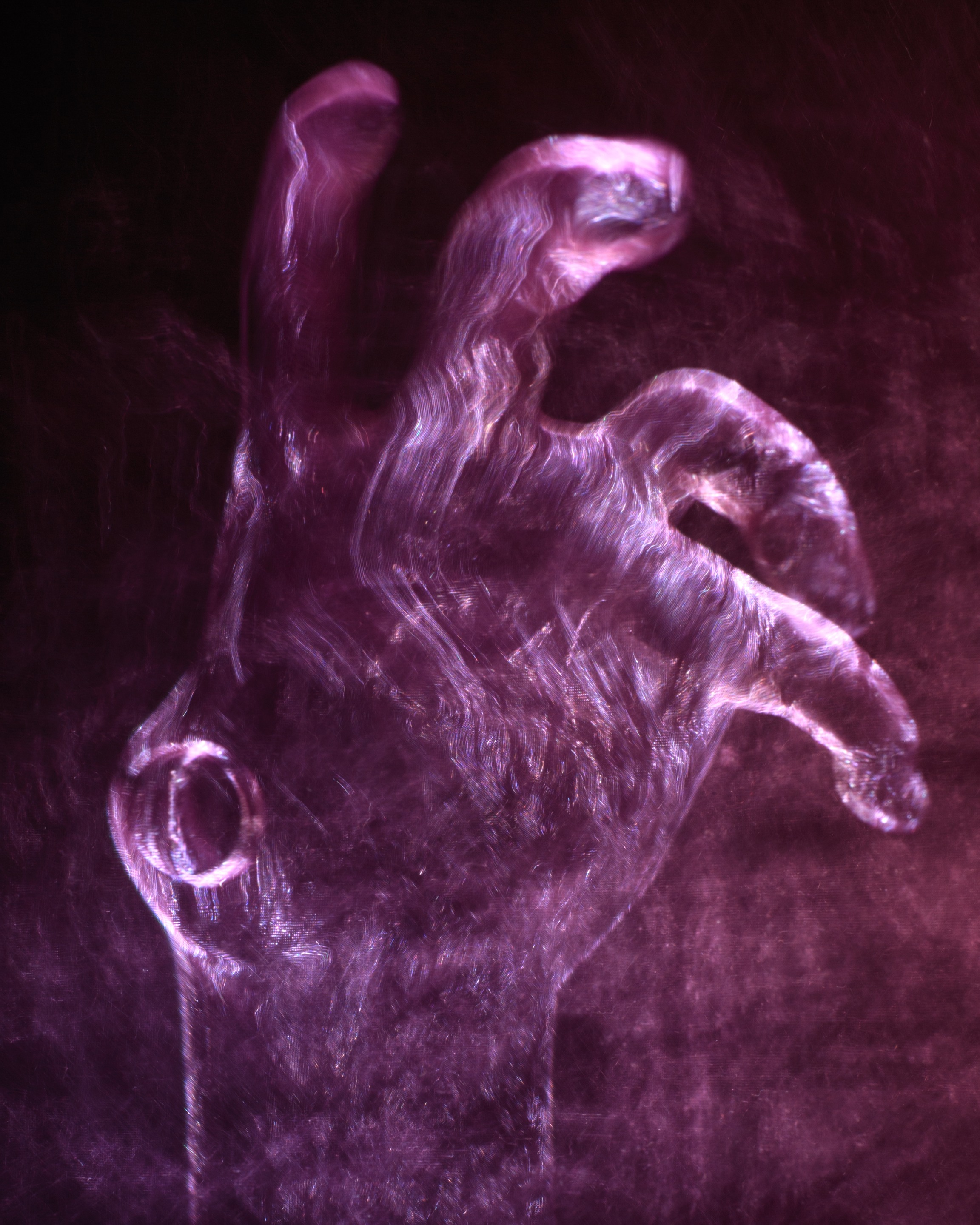 6 - Full Eye Behind Pink Clouds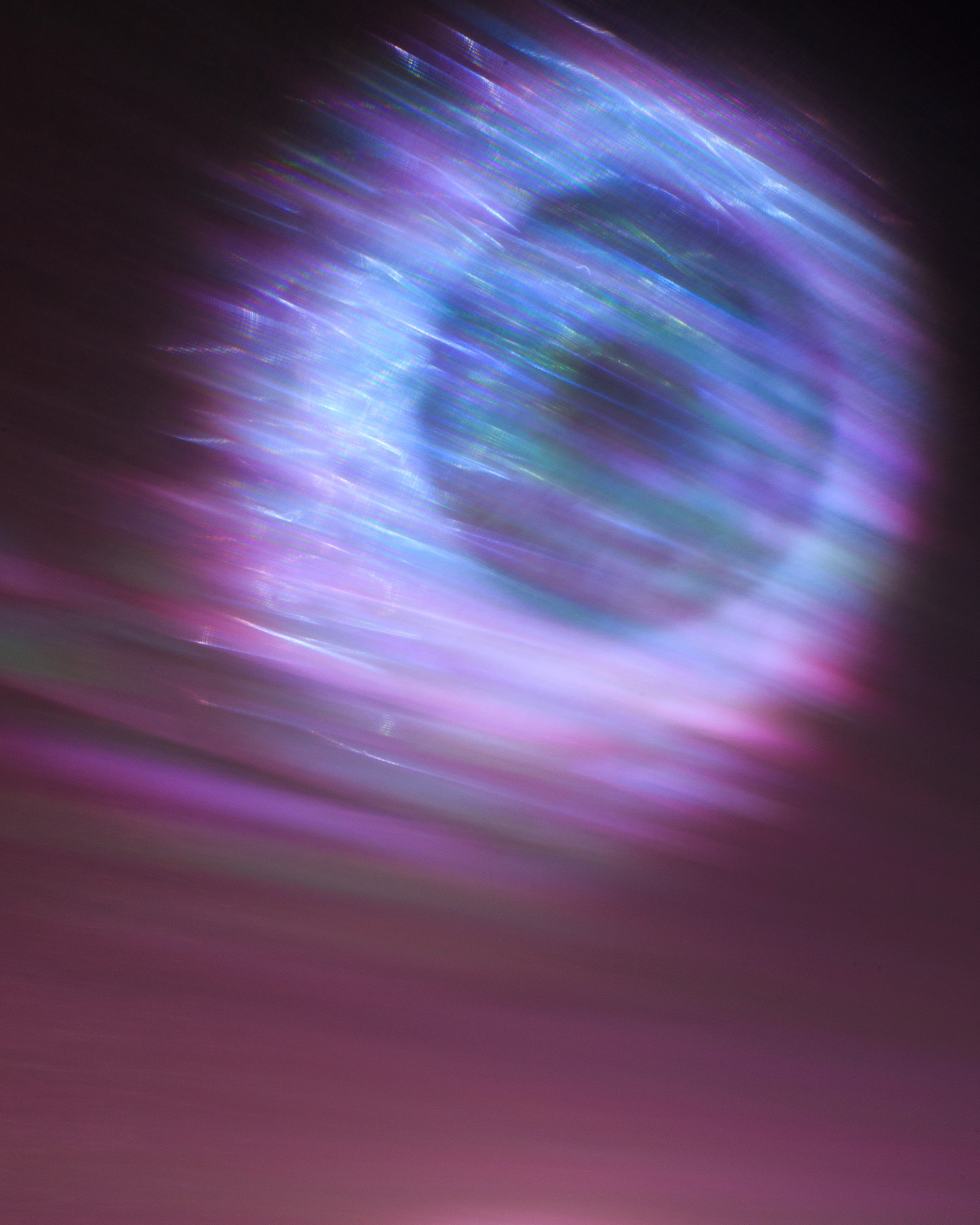 7 - War of the Butterflies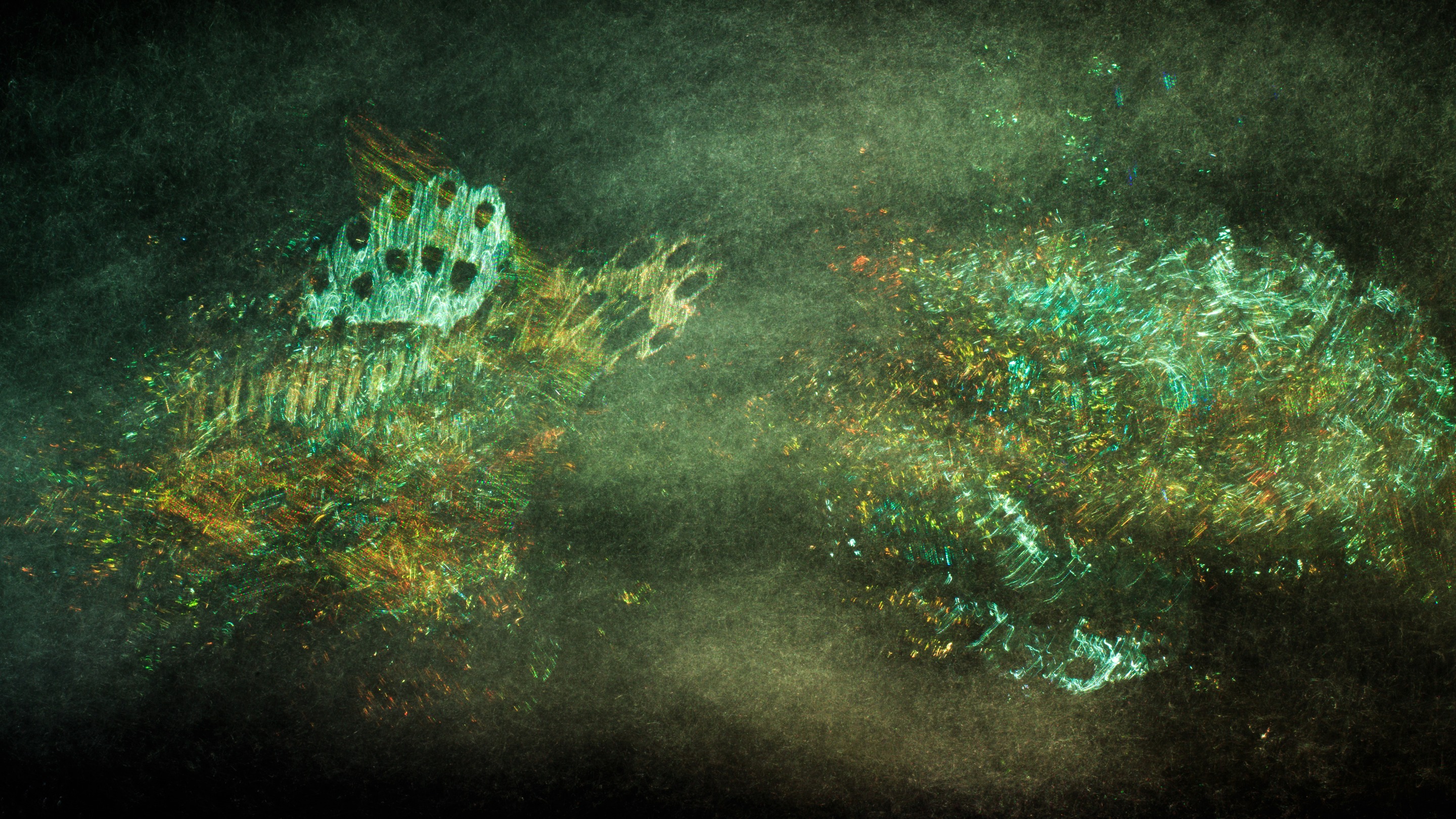 8- Two Red fuzzy Balls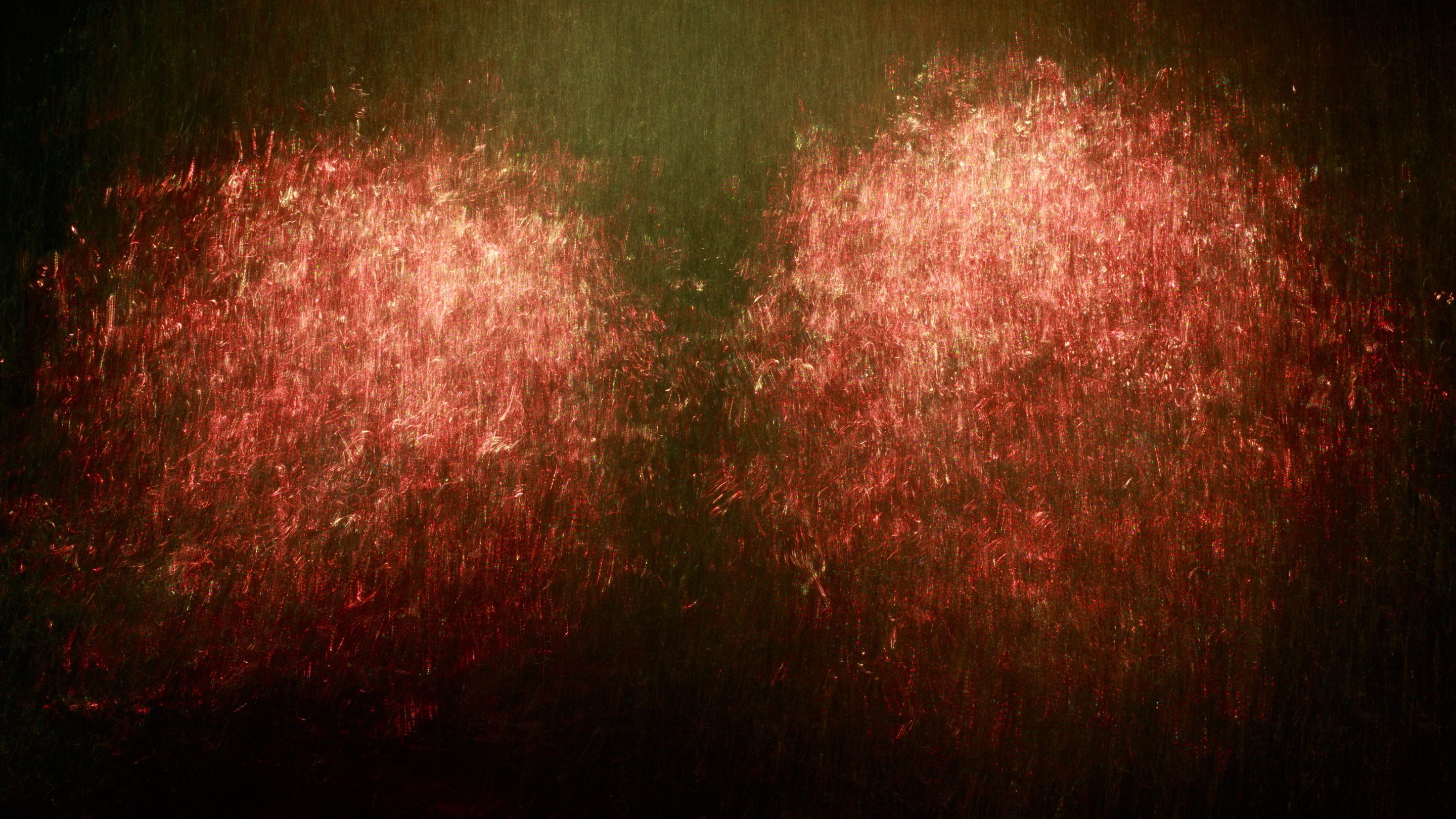 Find more Lightpainting artists at Lightpainters United (@lightpaintershub) or join us at Discord