Organic Fractals
Still having fun with the macro extension tube that I talked about on It's Raining RGB. This time I got playing with the skeleton of the hydrangea that I used in Hydrangea Resurrection.
Unlike the rather abstract results of previous session with this dried flower, I wanted to make the veins more recognizable so I used a gelled flash about 5 times for each color while the hydrangea was rotating.
I was attempting to not let it get too messy but still chaotic enough to fit my style. It took about 50 takes to get to a balance that I was happy with with much time going into choosing the best color gels for the job.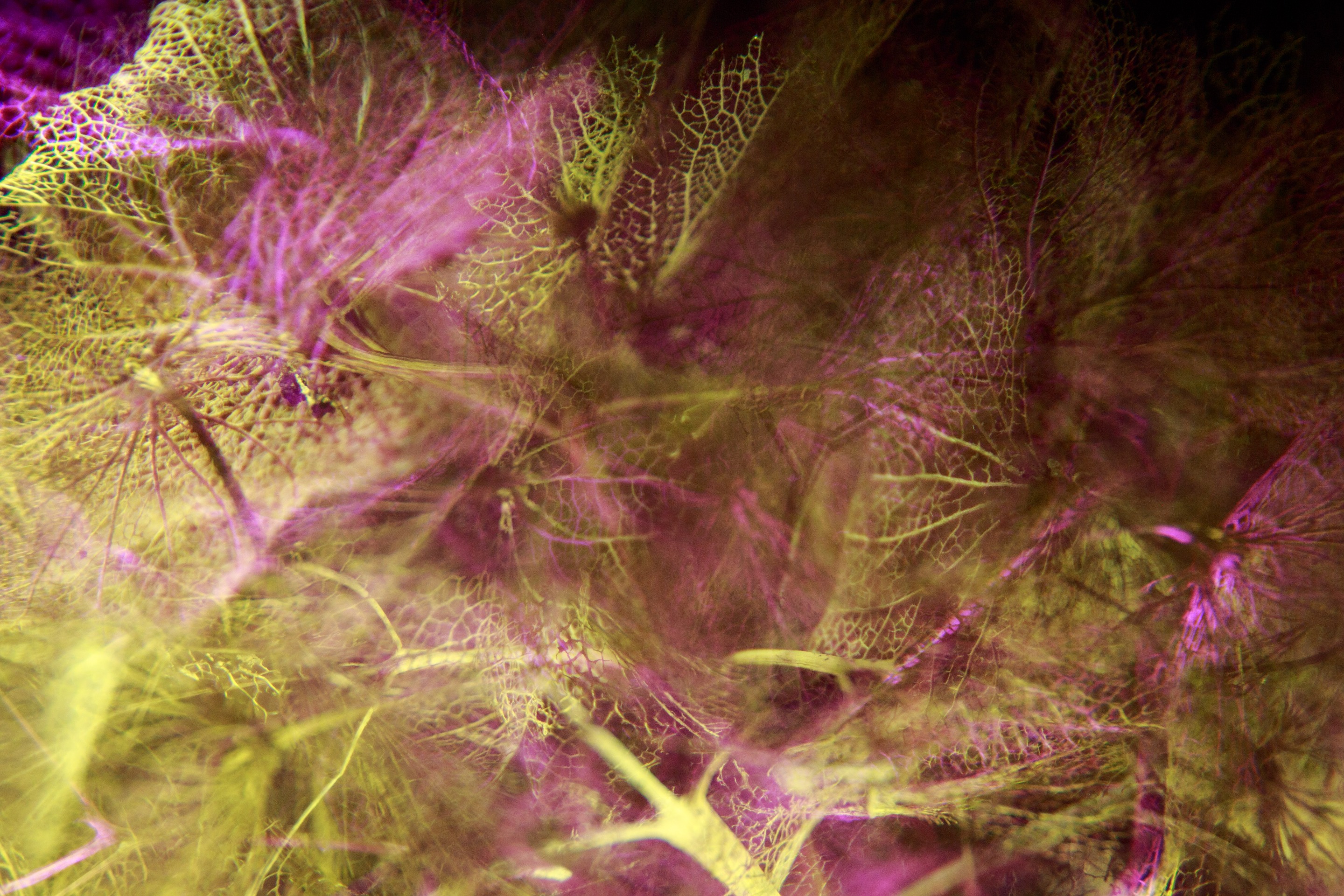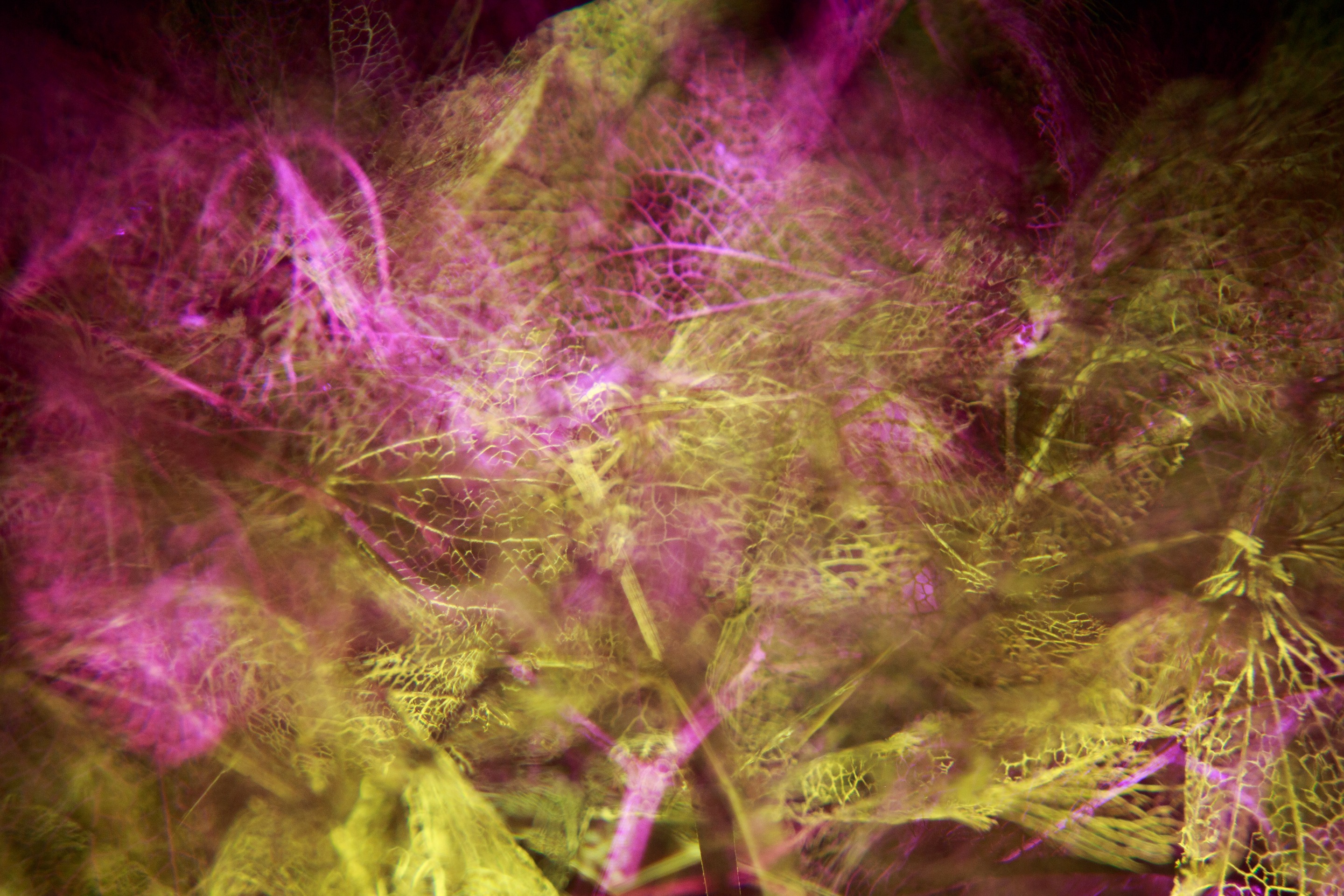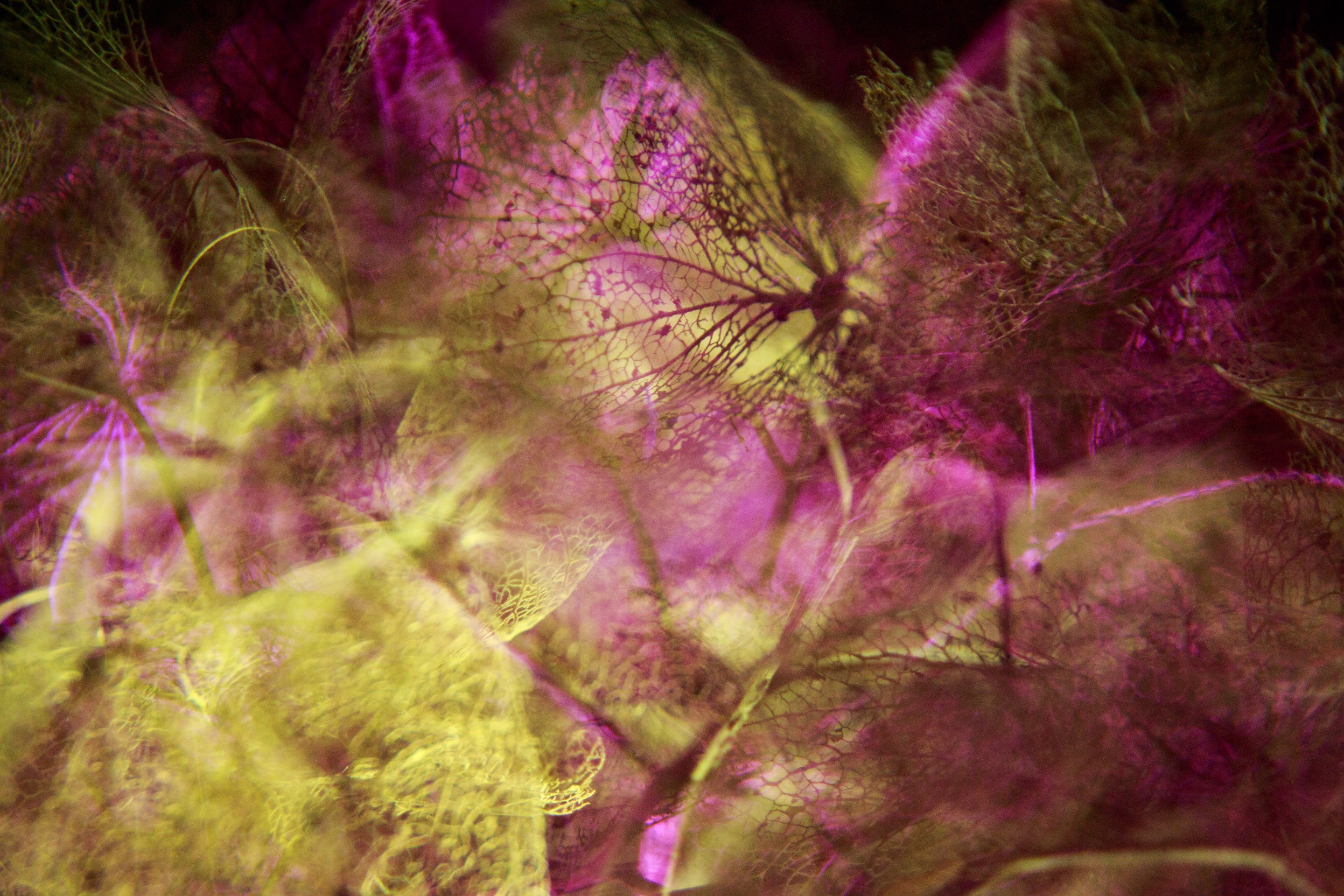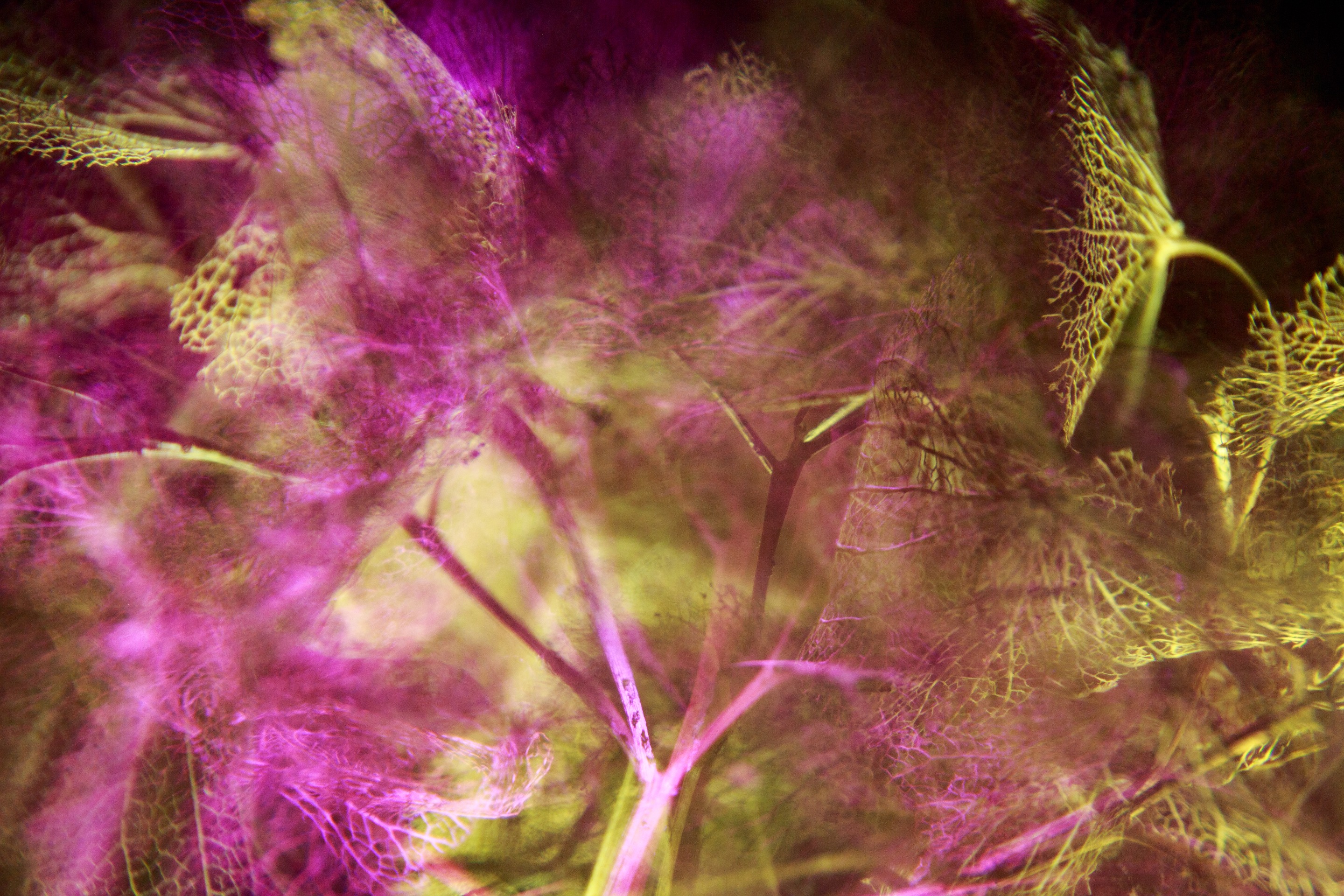 ---
I'm also on Instagram - Facebook - Flickr - Vimeo - Twitter
---
For more examples of innovative and original light painting please give my light painting comrades a follow: @fadetoblack @dawnoner @mafufuma @fastchrisuk @martbarras @stefan.stepko @yo-hoho @maxpateau @neilru75 and check out our Hive Community Lightpainters United