Orbital Hydrangeas
Continuing with the camera rotation technique with the Ricoh Theta V that I described on my previous post I decided to use the Hydrangeas in my backyard as the "pattern". I set a strobing flashlight shining on them as well as a green laser strategically placed, and proceeded to rotate and swing the camera to capture these geometric patterns.
I've been asked by someone on instagram if I'm using mirrorlab app for distorting my images. I am not. These are unedited long exposure camera rotations. He also asked if these photos were straight out of camera (SOOC). To that I answered the following which I thing is also useful to share here:
Equirectangular 360 photos are technically the SOOC images you get from the Theta V but they're mostly not intended to be consumed that way. With an equirectangular 360 image you can use Ricoh's own Theta Plus app or any other third-party app like Tiny Planet FX to project it onto a sphere so that you can view it from any angle (like on Facebook 360 photos) without polar distortions. Other than choosing which part of the 360 photo I want to see I haven't edited any of these photos.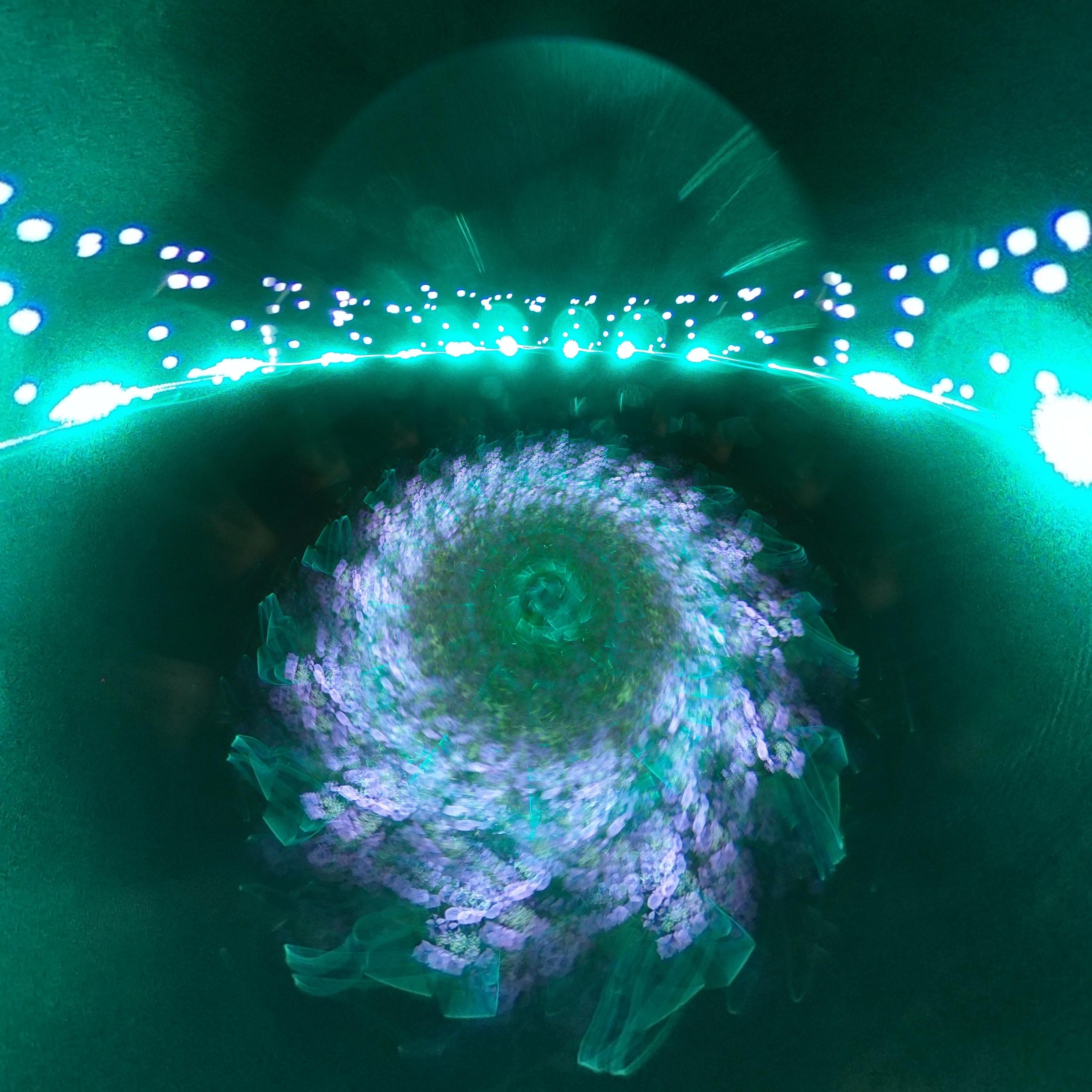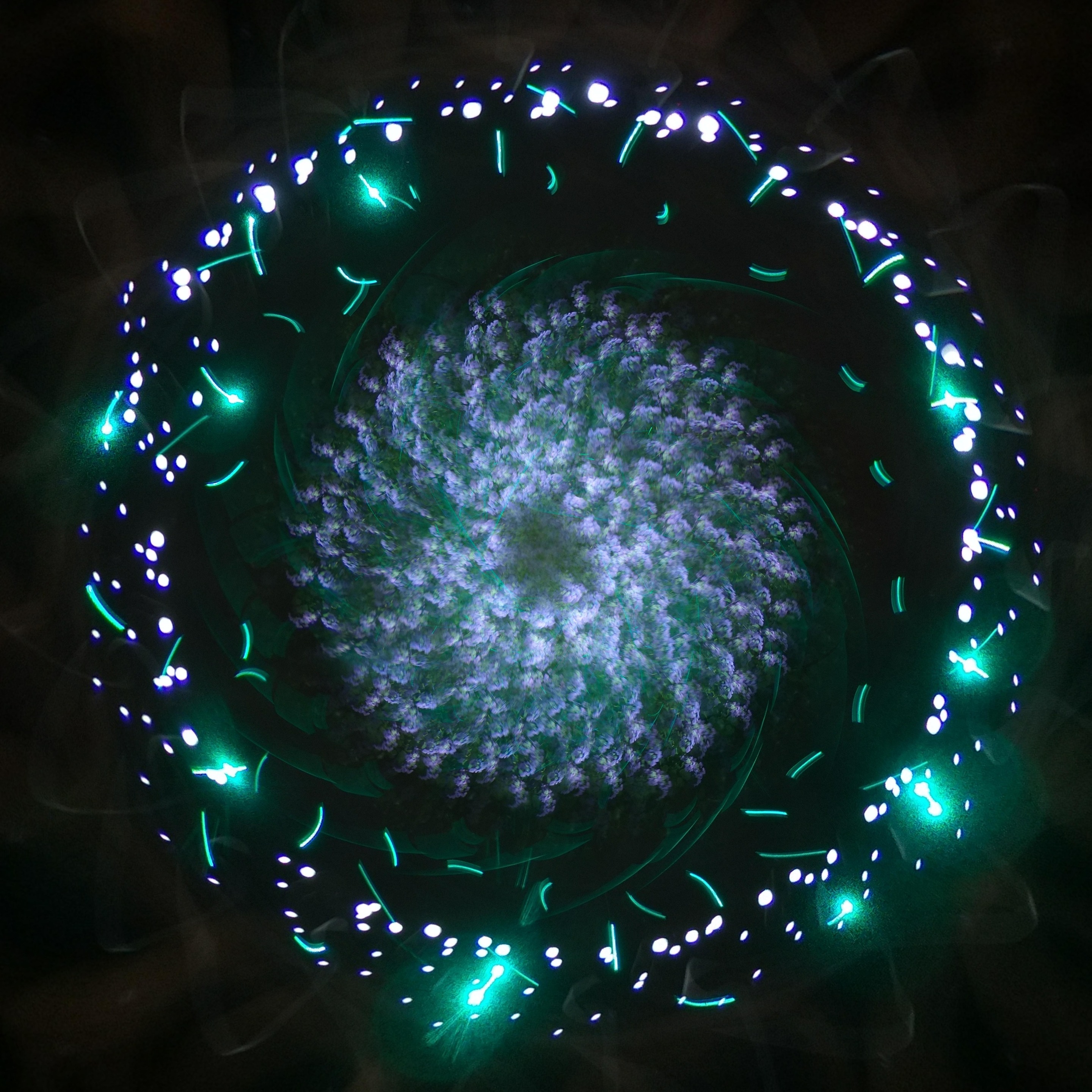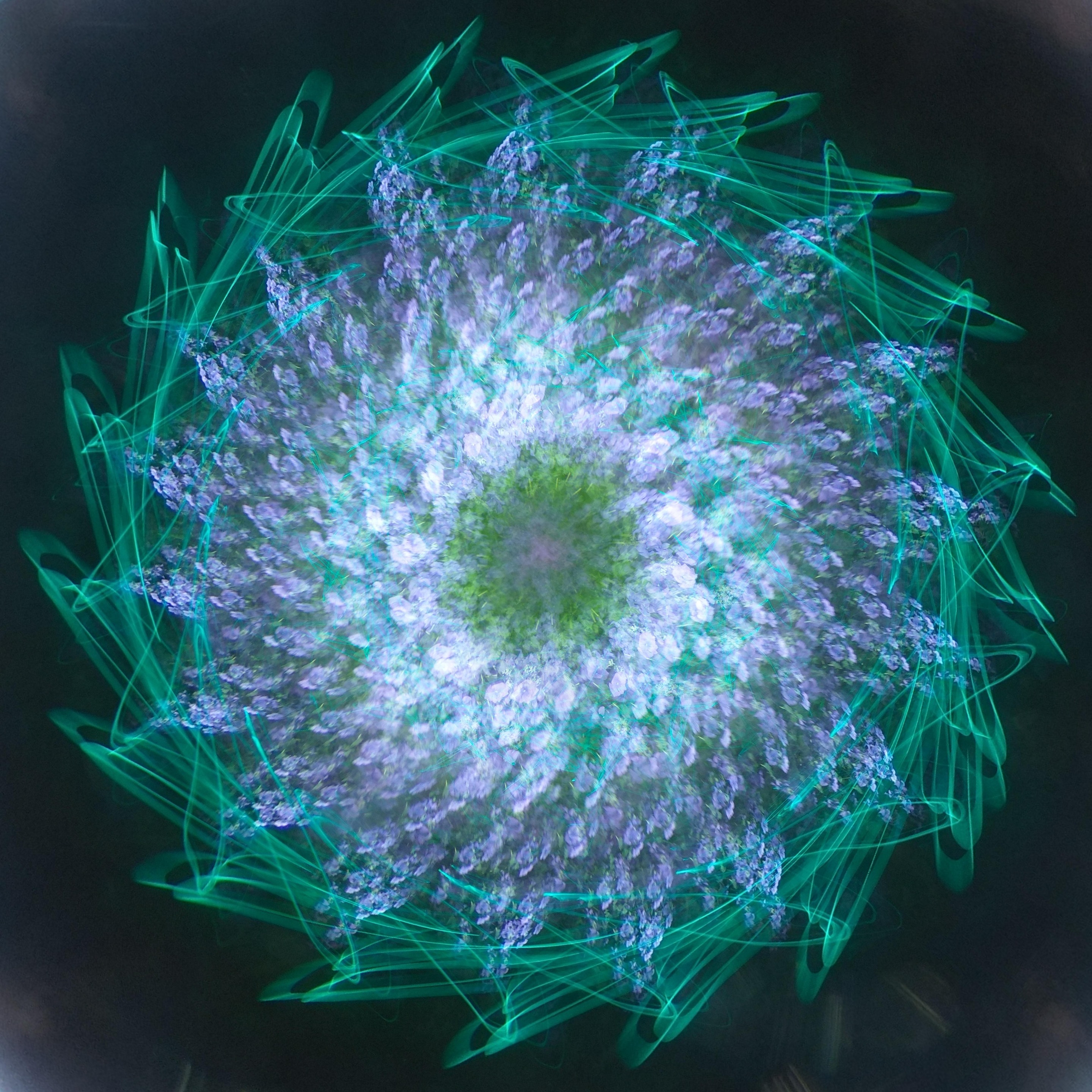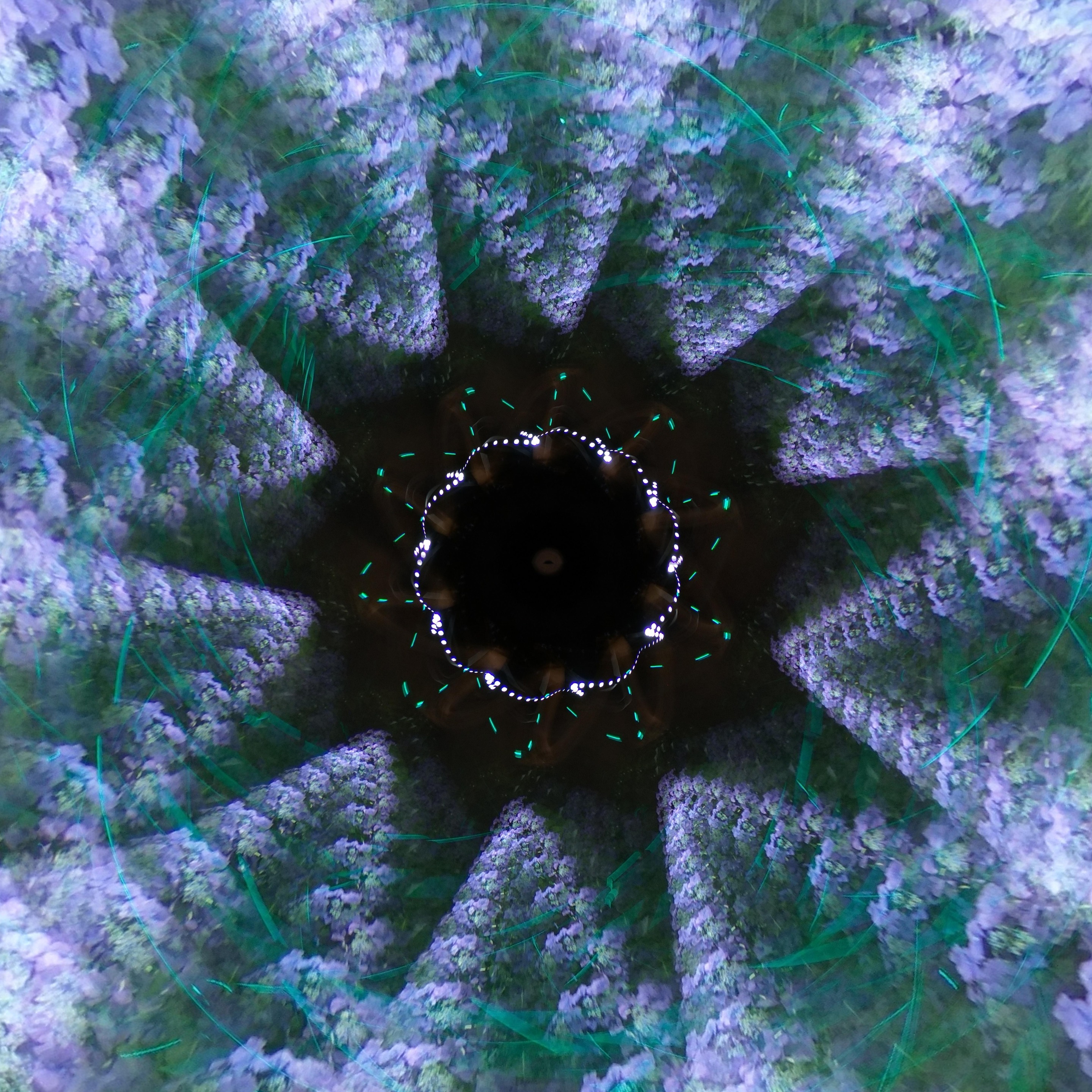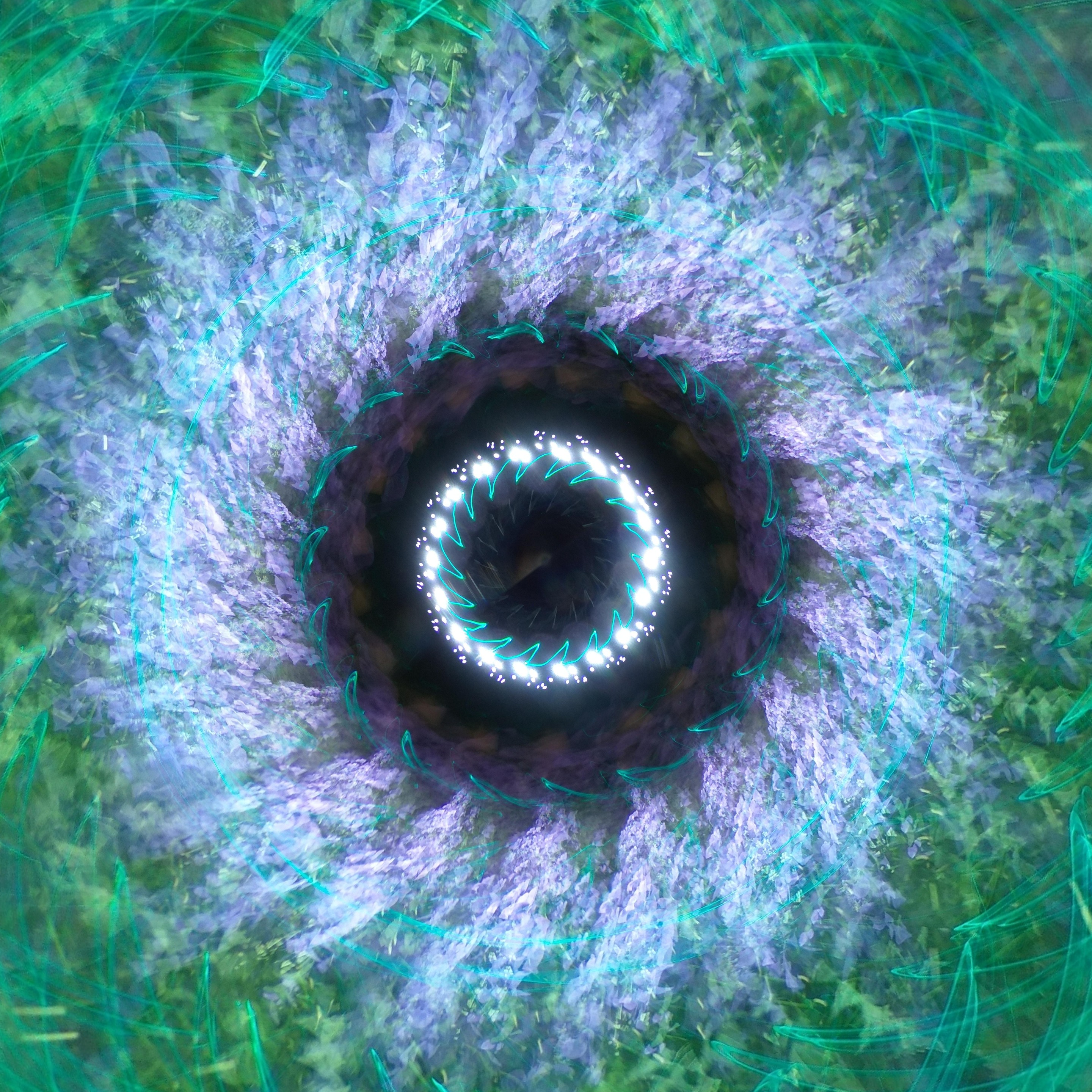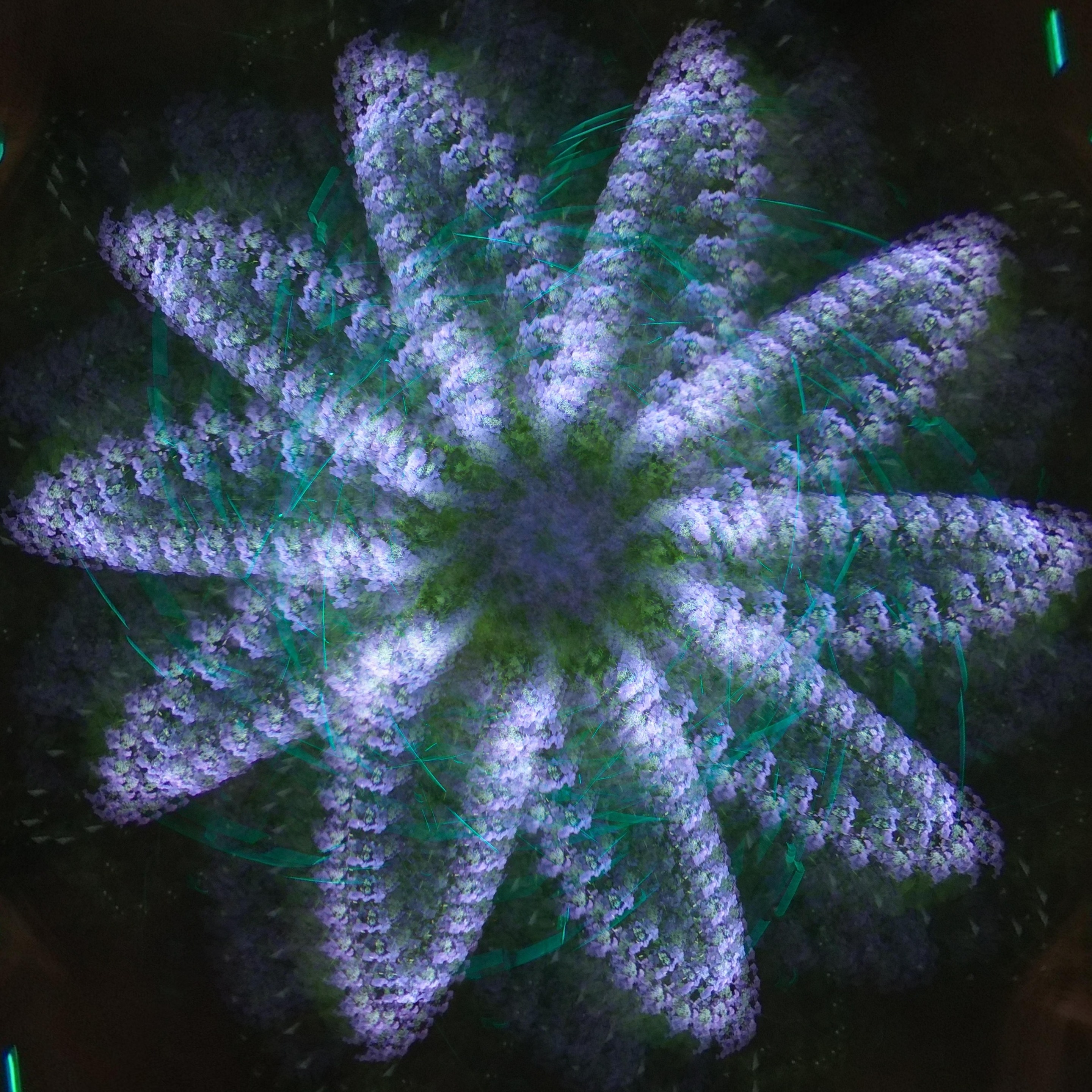 Here are the hydrangeas in daylight.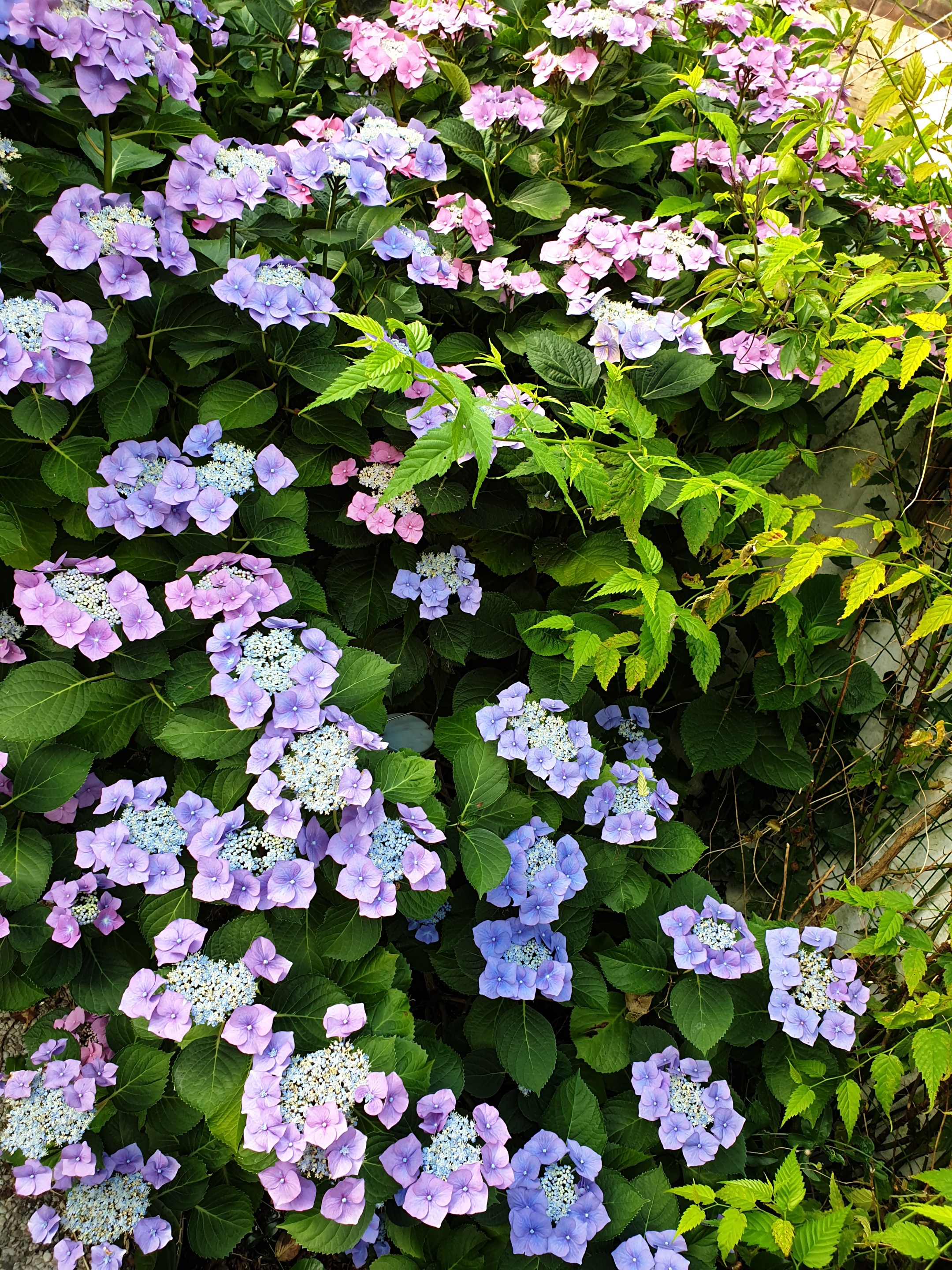 And here with the Canon 6D - 50mm f1.4 attached to a Vario-Spiegel-Vorsatz teleidoscope.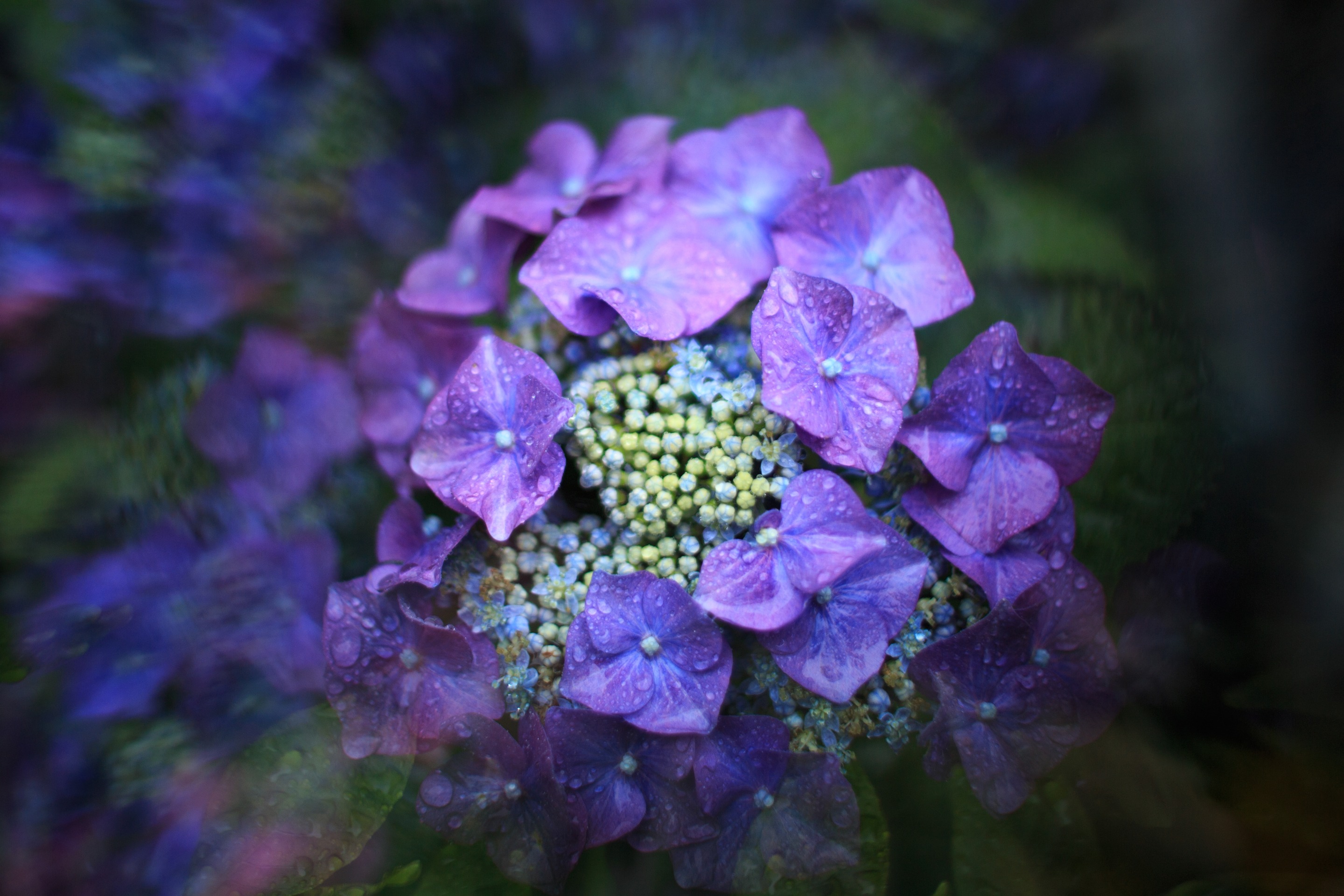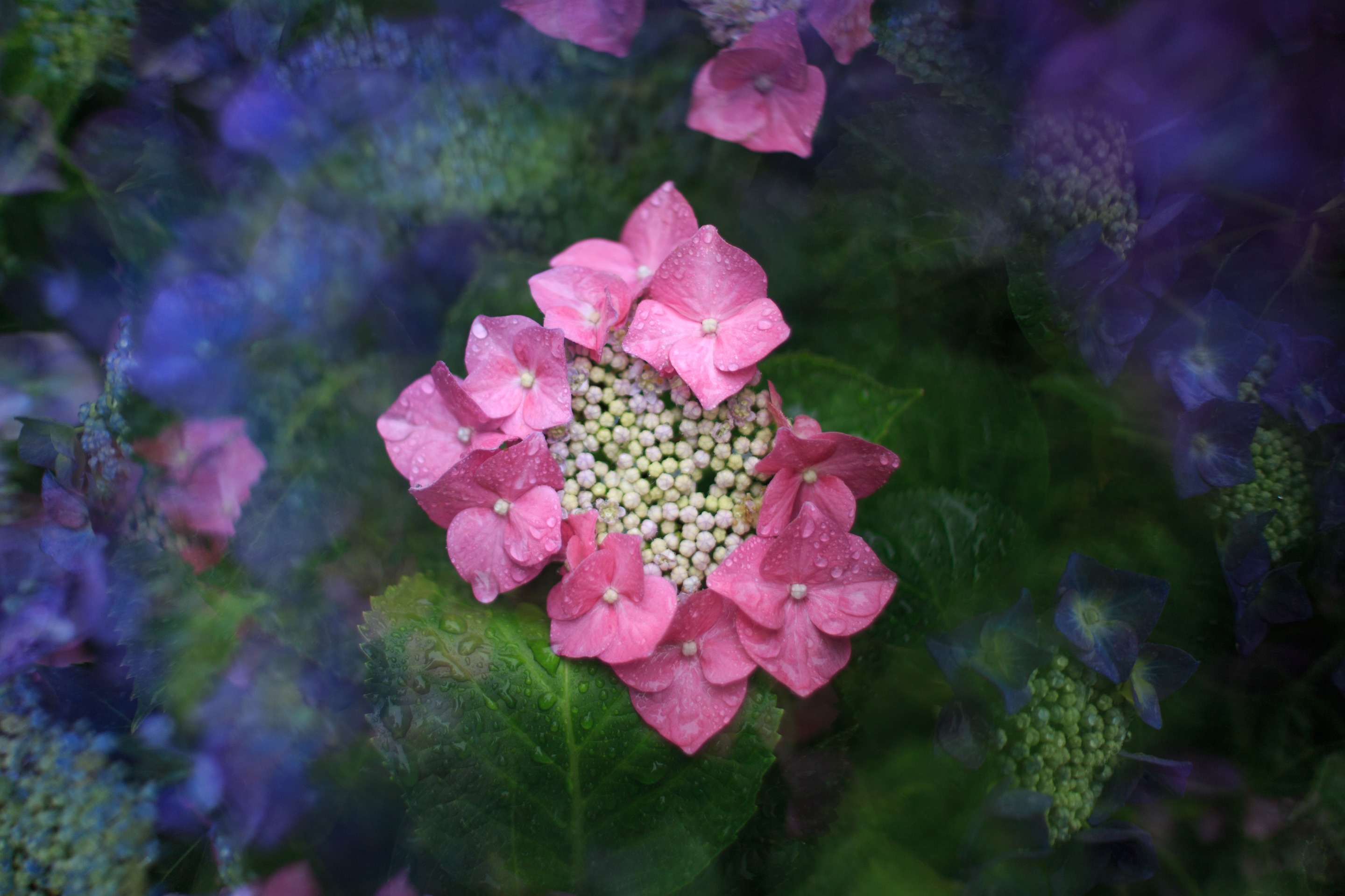 ---
I'm also on Instagram - Facebook - Flickr - Vimeo - Twitter
---
For more examples of innovative and original light painting please give my light painting comrades a follow: @fadetoblack @dawnoner @mafufuma @fastchrisuk @martbarras @stefan.stepko @rod.evans.visual @yo-hoho @maxpateau and check out our Hive Community Lightpainters United