Monomad Challenge Entry #10 - Lunar Cradle
Here is my 10th entry to the #Monomad Photography Challenge by @brumest hosted on @monochromes.
This is a tourist attraction entitled Celestial Vault by James Turrell (1996) at the top of a dune in Kijkduin, The Hague. It's built on an elliptical bowl, 30 meters wide and 40 meters long with a natural stone bench in the middle. I didn't include that bench in this shot because I felt the full moon and the arc that I helped accentuate with a cycloid tool were all that I needed for this shot to work.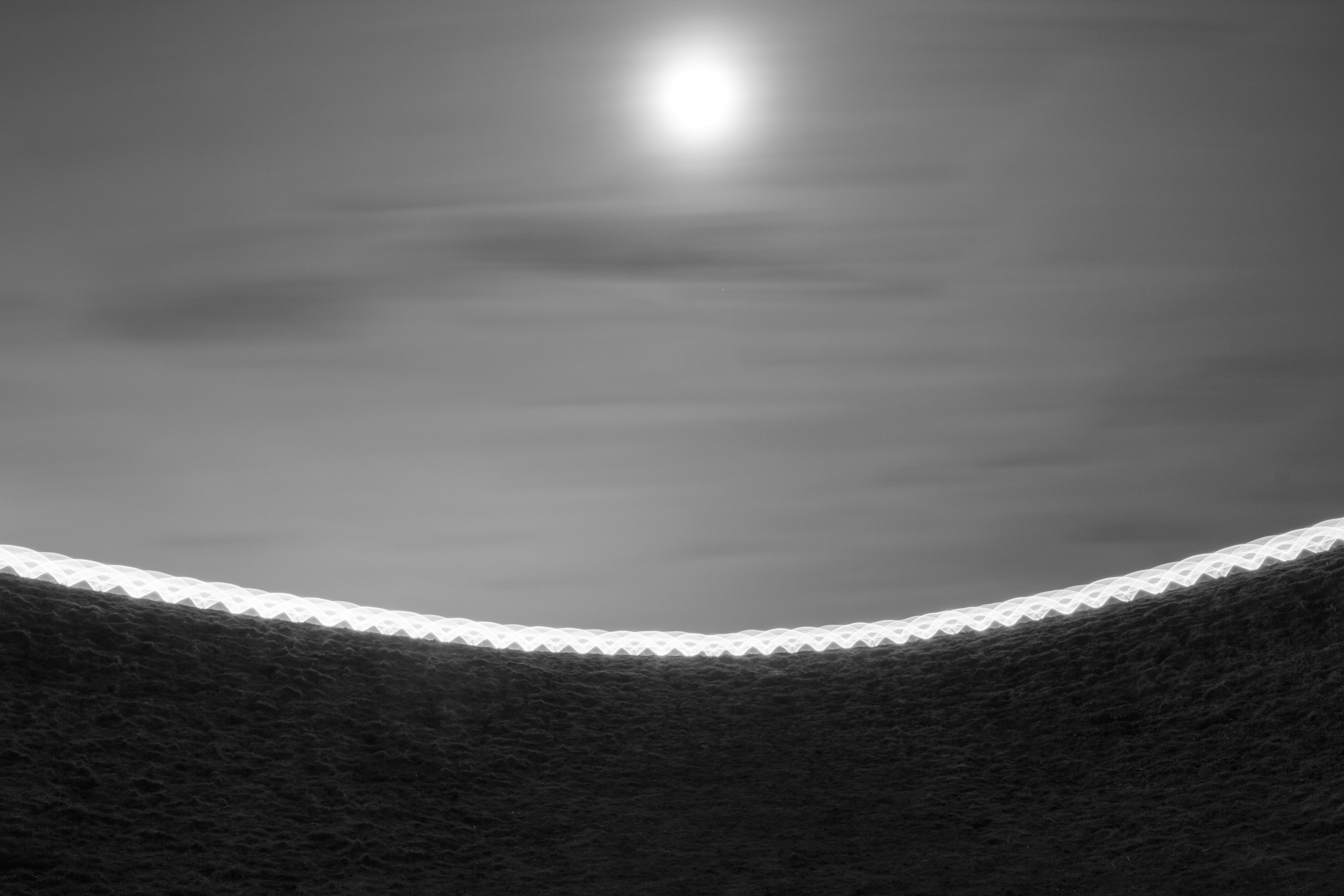 ---
I'm also on Instagram - Facebook - Flickr - Vimeo - Twitter
---
For more examples of innovative and original light painting please give my light painting comrades a follow: @fadetoblack @dawnoner @mafufuma @fastchrisuk @martbarras @stefan.stepko @yo-hoho @maxpateau @neilru75 and check out our Hive Community Lightpainters United