Money Tree
The Pachira aquatica or "money tree" as it's often referred to in East Asia doesn't grow money unfortunately but one can try and summon it anyway. Coincidently this is my second post in a month featuring a subject related to money. The first one was Sand Dollars. This could be the start of a collection.
To make these I put the plant (bought in IKEA years ago) together with the Ricoh Theta V rotating on a lazy suzan during 20 second exposures. My studio was filled with thermal blanket bits and I projected one of my animations on some of it. The funny shadows on the ceiling are caused by a strobe light that I turned on only when the plant was obscuring the camera.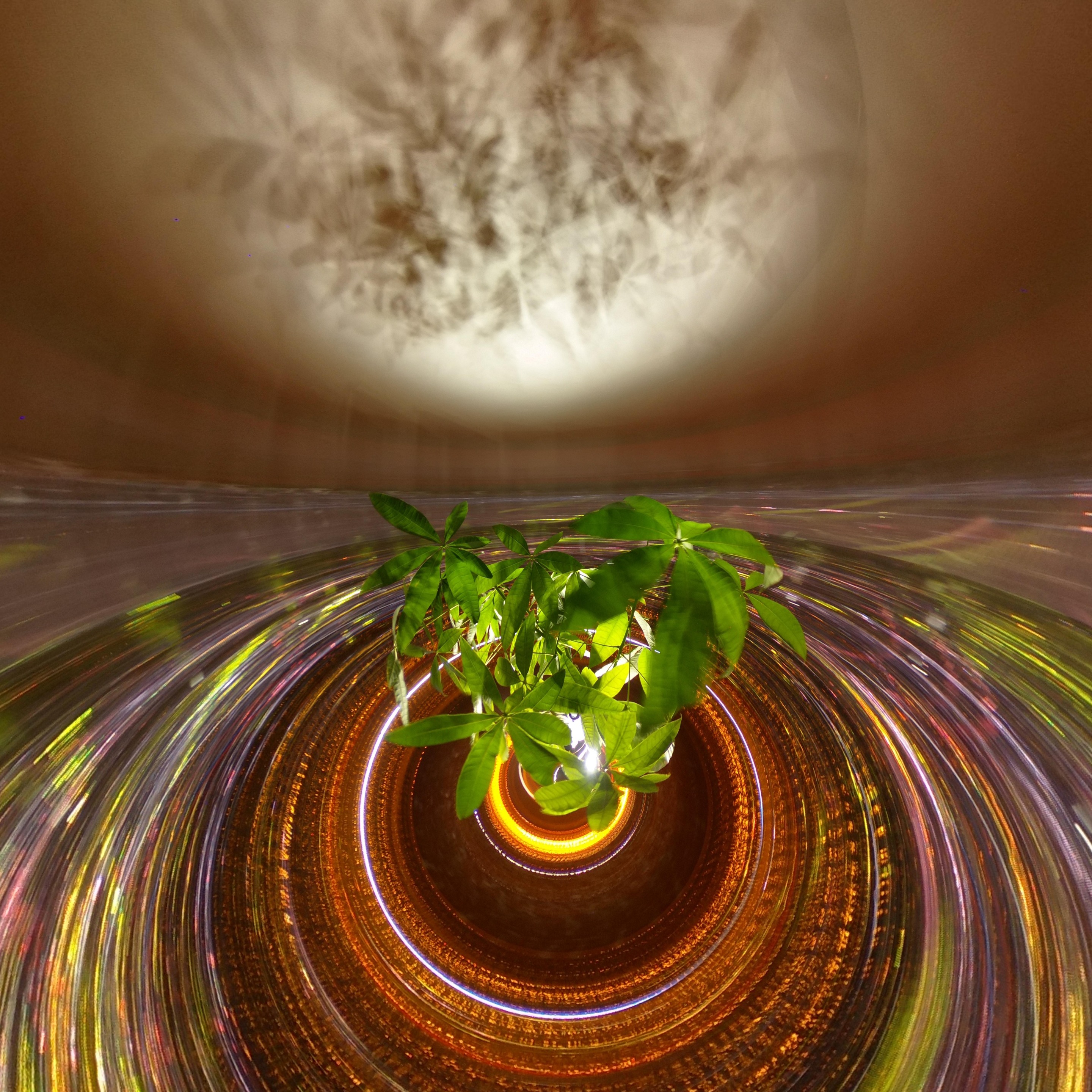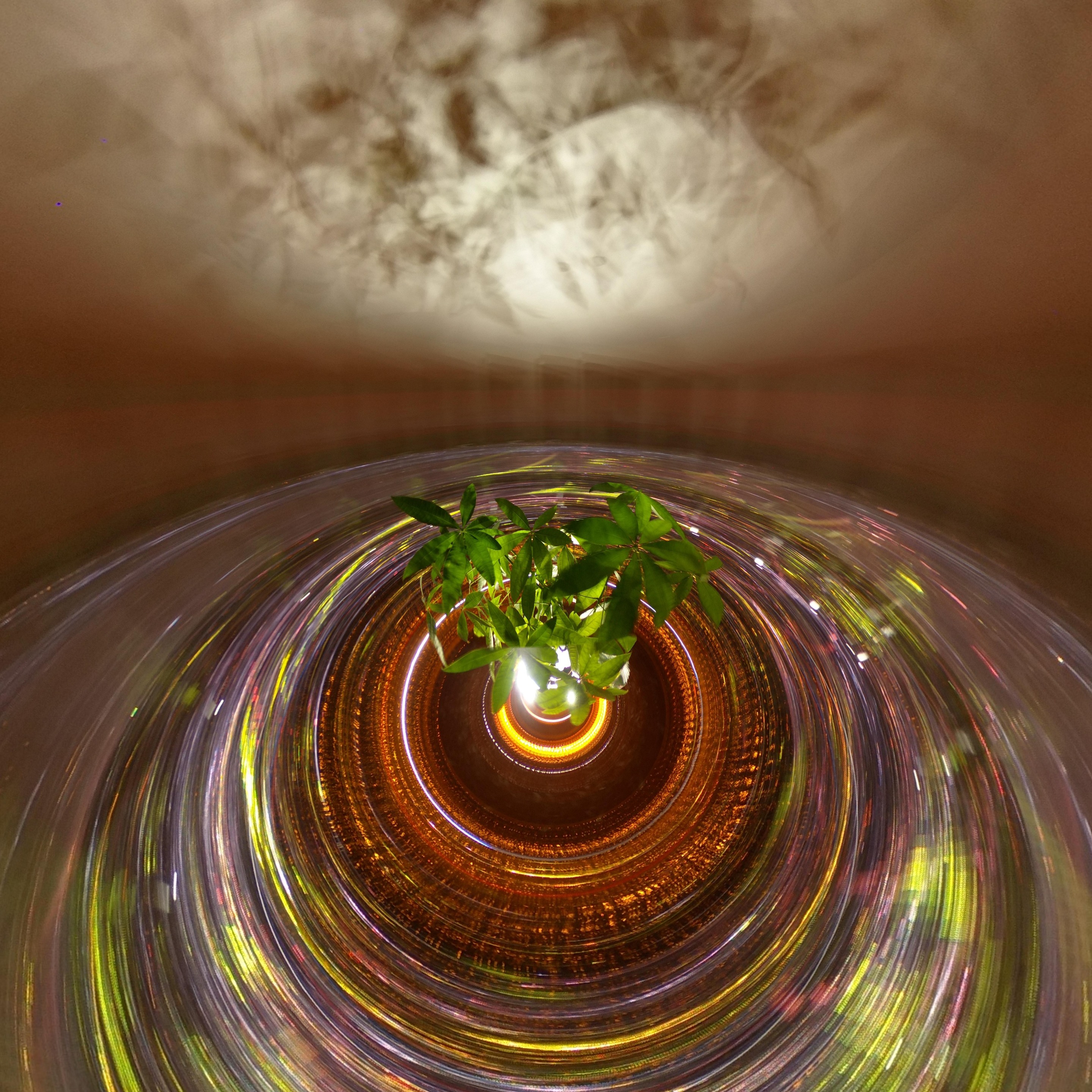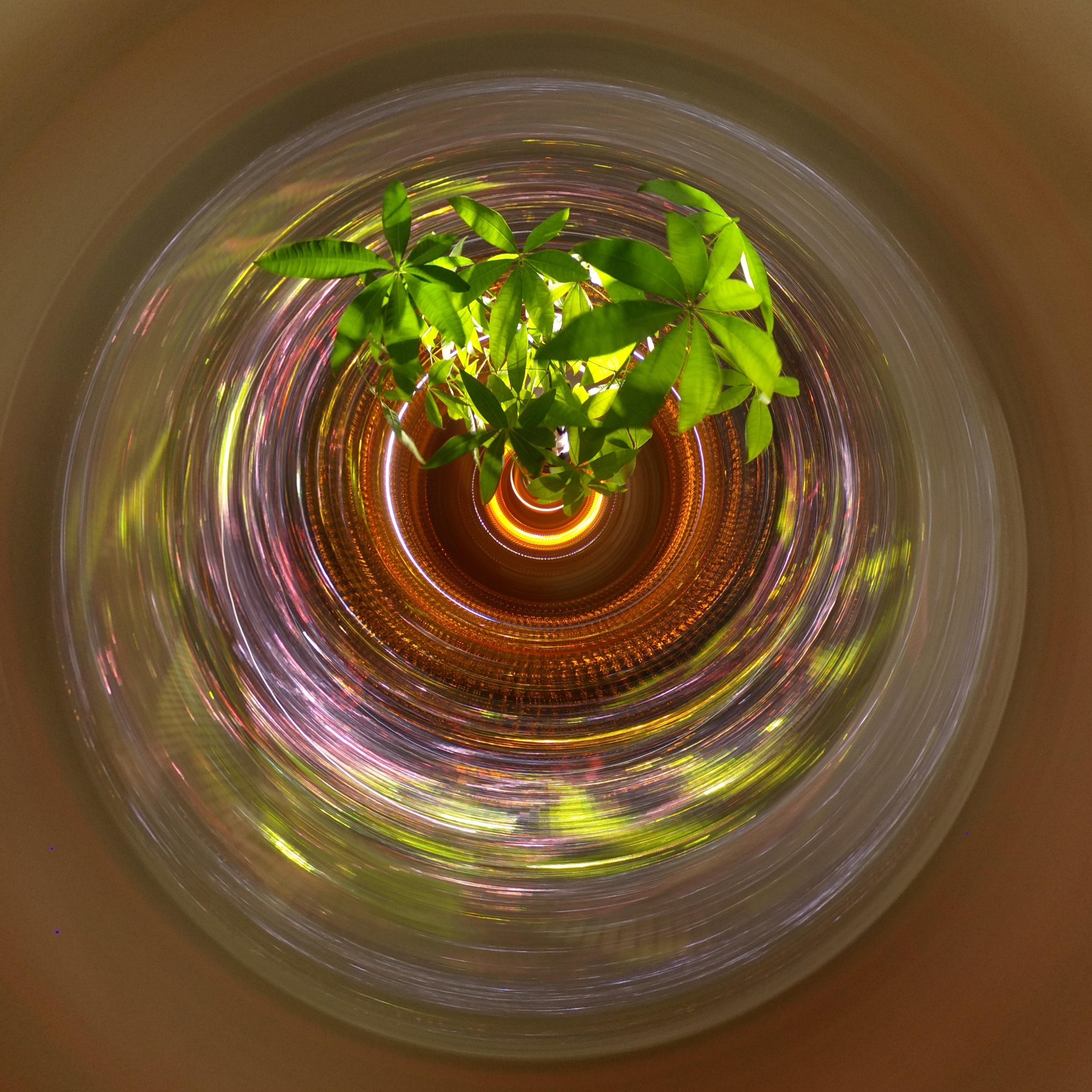 ---
I'm also on Instagram - Facebook - Flickr - Twitter
---
Subscribe to Lightpainters United Community for more examples of innovative and original light paintings.

We're also on Discord if you have any questions, just want to chat or wish to become a verified member.