Bullet-Time Stop-Motion Light Painting
This is the result of a workshop entitled "crowdsourcing a bullet-time stop-motion light painting video" held on July 8th 2014 during the first international light art congress in Oviedo, Spain.
There were 21 people with 12 Nikons and 9 Canons participating. The first hour of this 3 hour workshop was spent setting up cameras. I knew this required a considerable amount of time to get right but we did it as best as we could in the end. I have learned a lot from this experience and I will certainly do it better next time. Particularly during setup I should have given a printed copy of the desired settings to all participants as this would have avoided a misunderstanding that took place with 2 members of the Canon row. They understood 80mm when in fact I said 18mm which made the canon row unusable for the intended purpose. I was not expecting to have an audience but there were some people looking at us while we were setting up cameras on stage. After setting up we proceeded to light paint with Cisco LightPainting, Darren Pearson (aka Darius Twin), Will Wildmot and the dance duo from ZigZag Danza.
We took 10 second exposures after a 3 second countdown. Half-way through, when the dancers had met in the middle every participant took center stage for 4 photos each. Total number of photos taken per camera was 150 just like I planned.
There was a considerable amount of post production work because the cameras and lenses were all different. Also, some cameras had moved during the session. I had to manually go over all the images and align them as best I could in lightroom. I also made use of Twixtor in after effects to smooth out the motion. This kind of project would have worked much better if I had say 200 cameras to work with. There are professional bullet-time setups being used for light painting by the likes of Eric Pare and others but I wanted to show that even if we don't have access to such setups we can still have fun with what we have.
The sound-track is by Rutger Verberkmoes.
Here are a few from behind the scenes.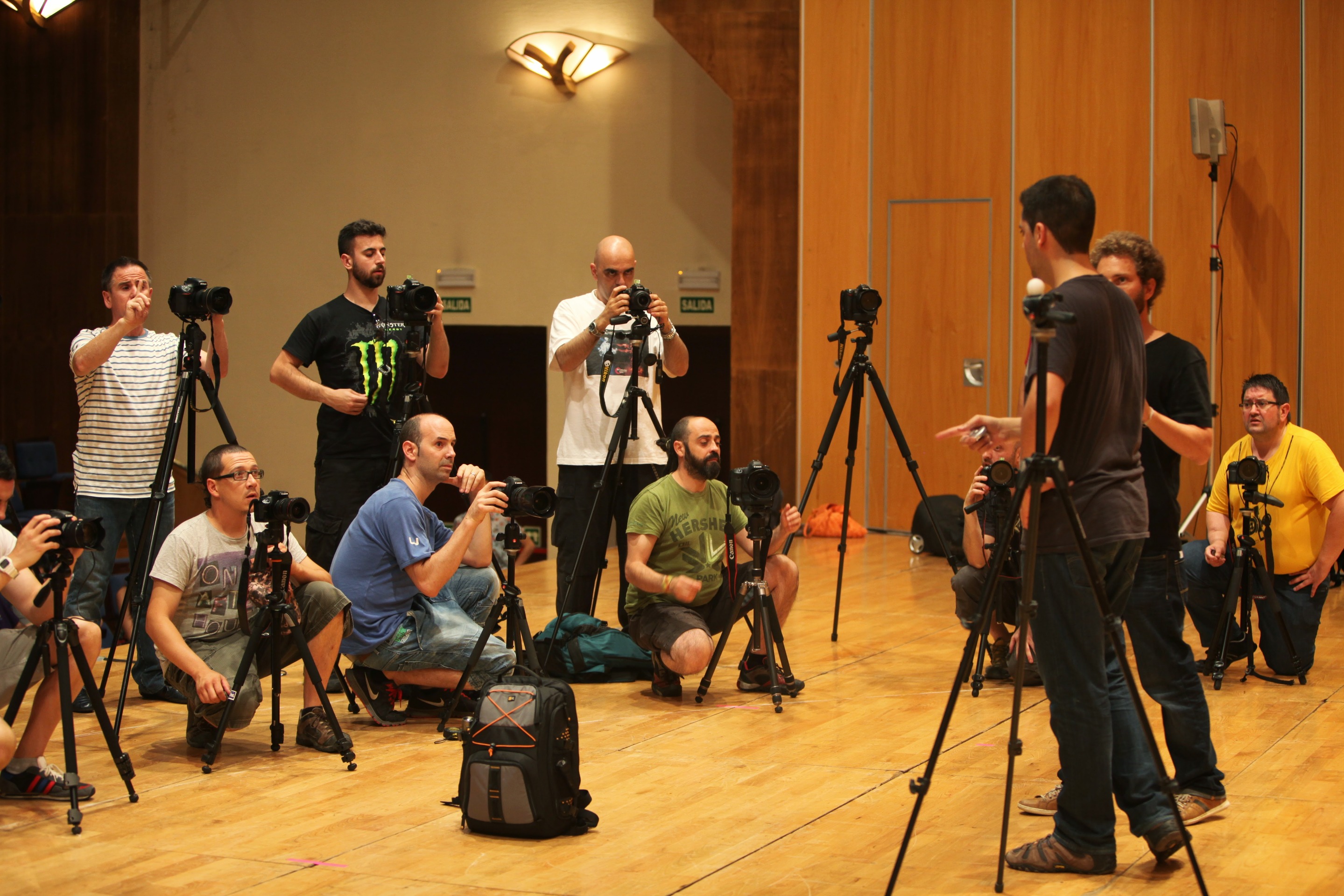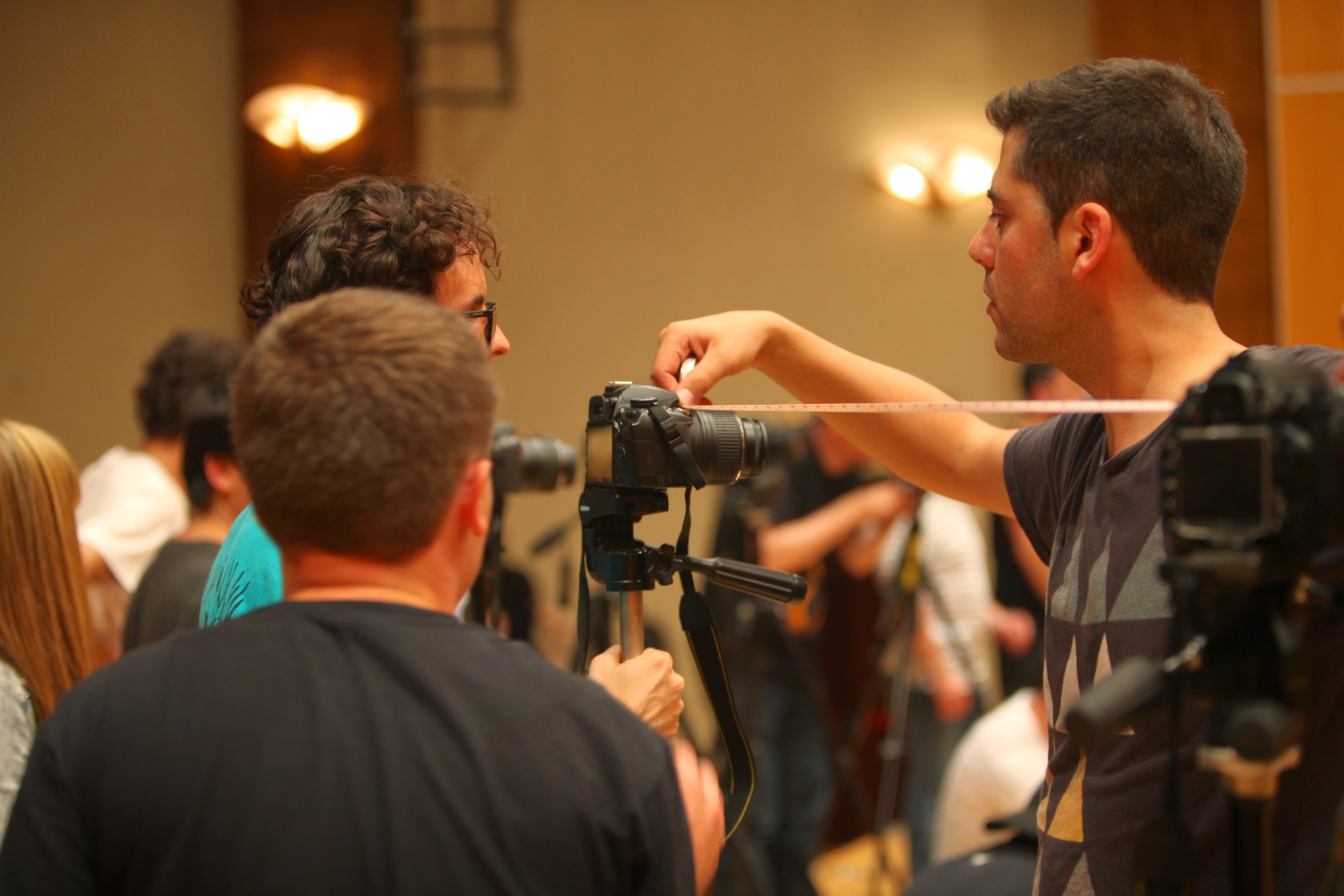 And a group shot by the great Palateth who was also in attendance: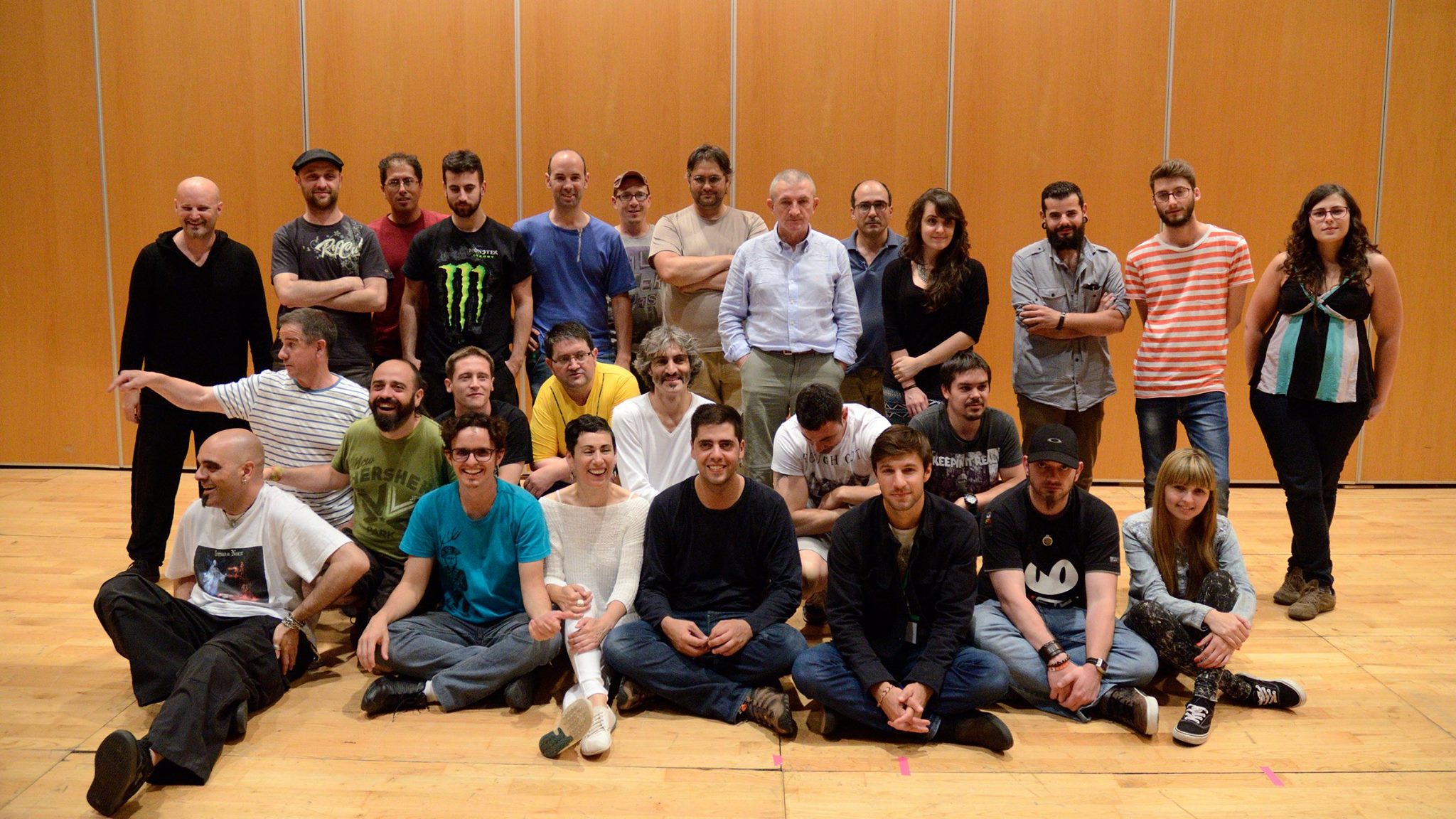 After the successful completion of the congress in Oviedo we went to Barro to swim, talk until early hours in the morning and of course light paint some of the incredible sights in this paradise. Very little sleep and a lot of air conditioning made me catch a cold but nothing could diminish the amount of fun I had.
This experience is engraved in my memory as one of the best I ever had.
These are some of the shots taken at the entrance of a cave near Barro.
Frodo (aka Children of Darklight) having a refreshment.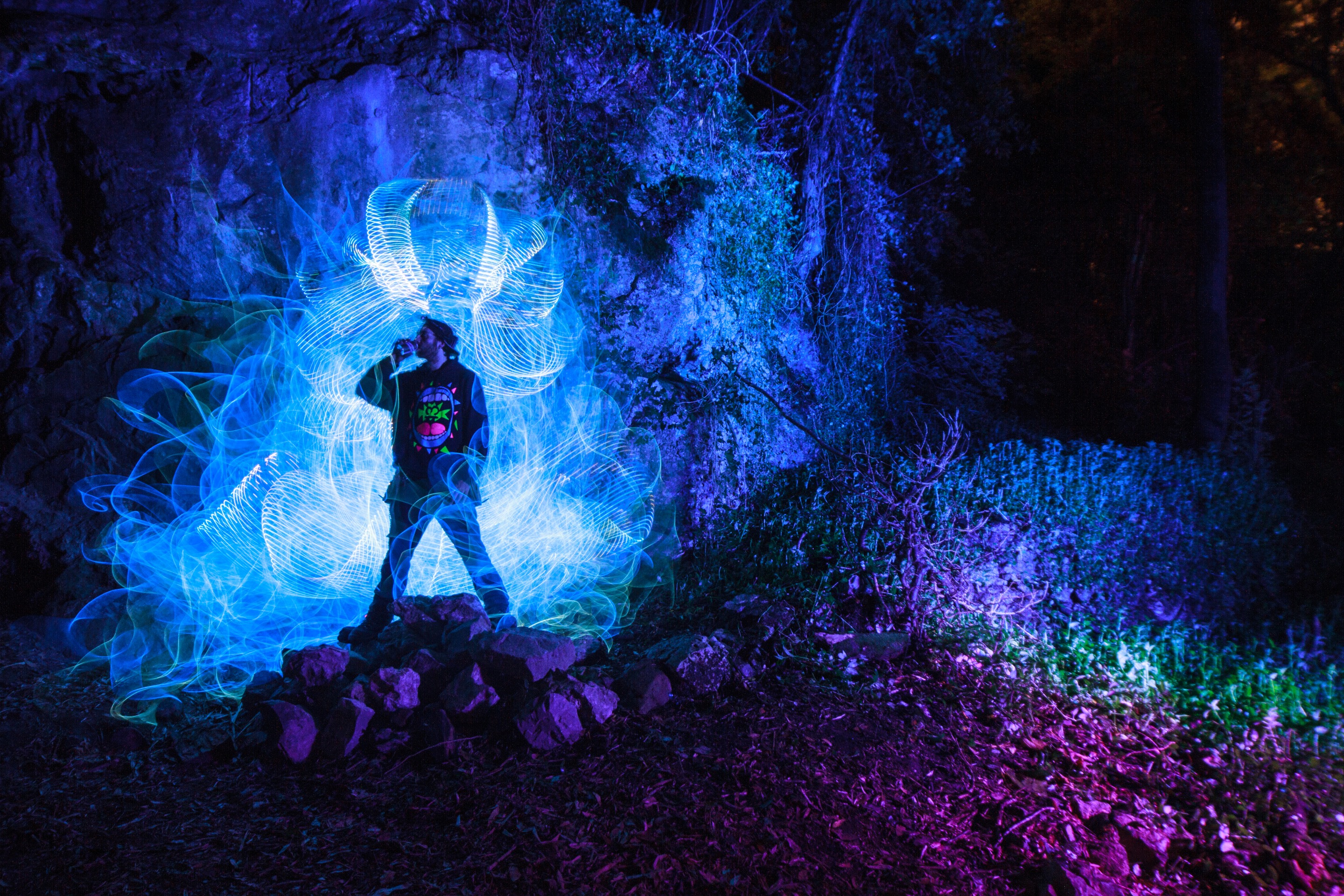 Vincent (aka Diliz) emanating grace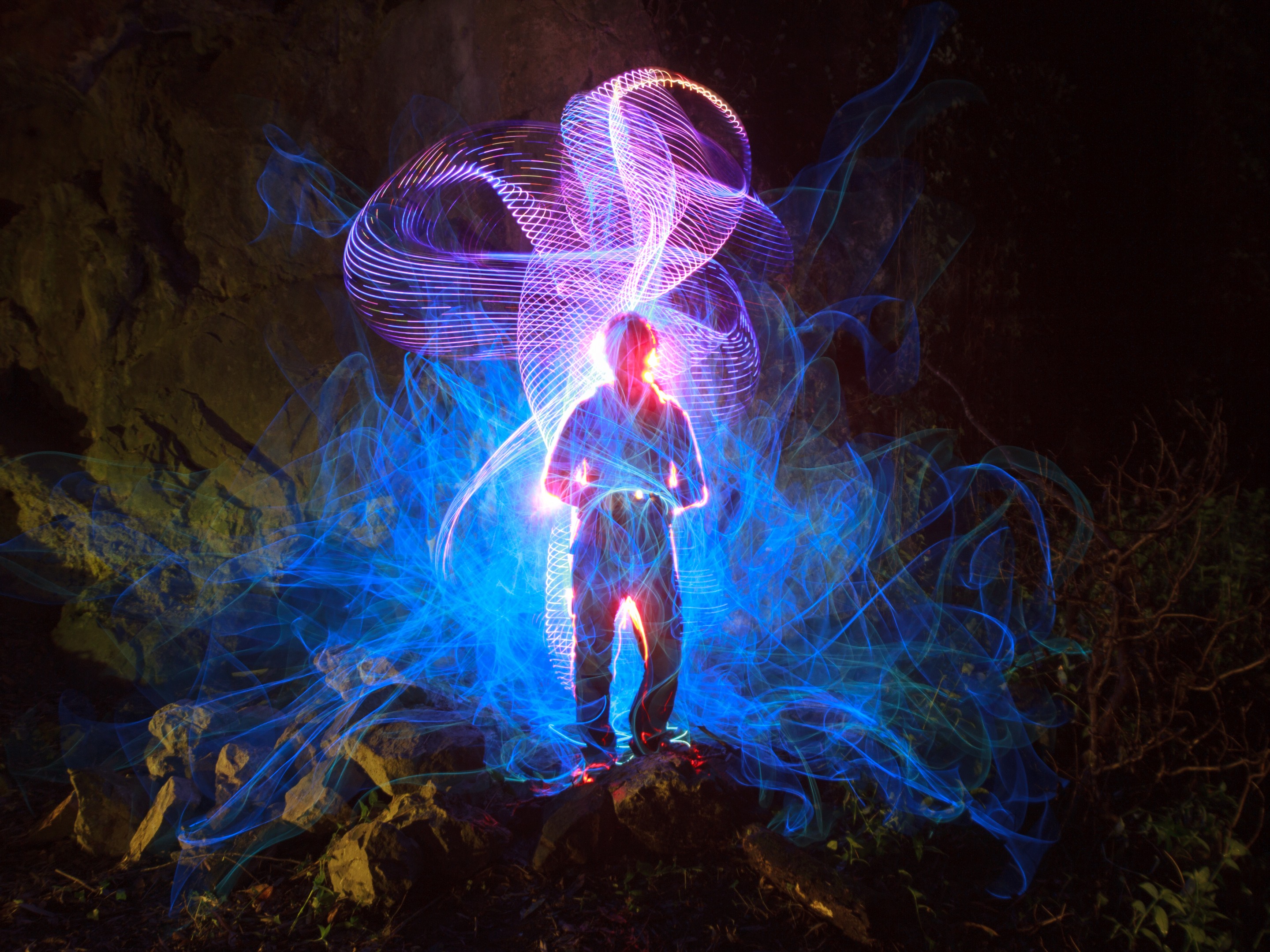 Frodo was on a roll and did a few pretty cool light painting portraits of me, Dana and a group shot.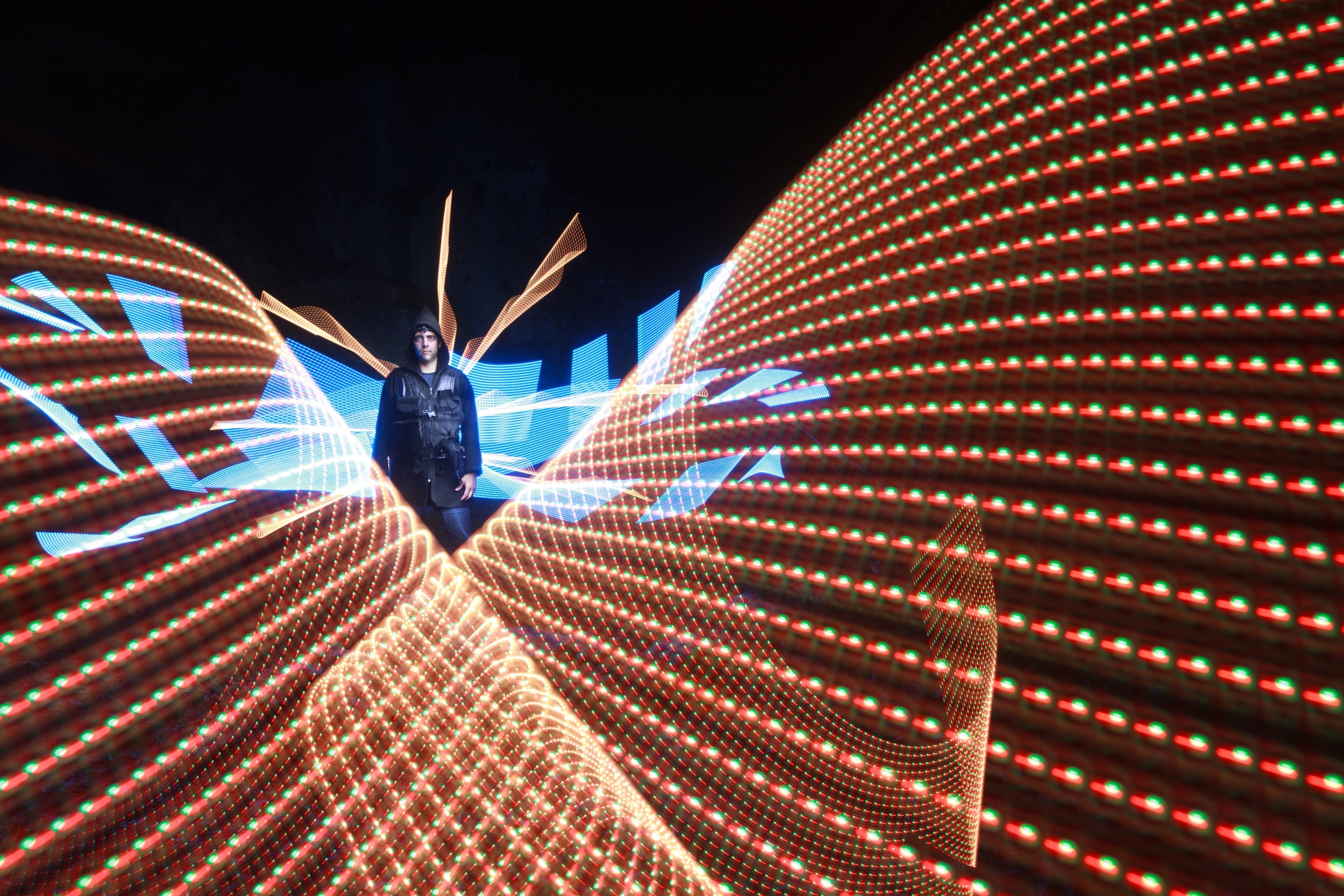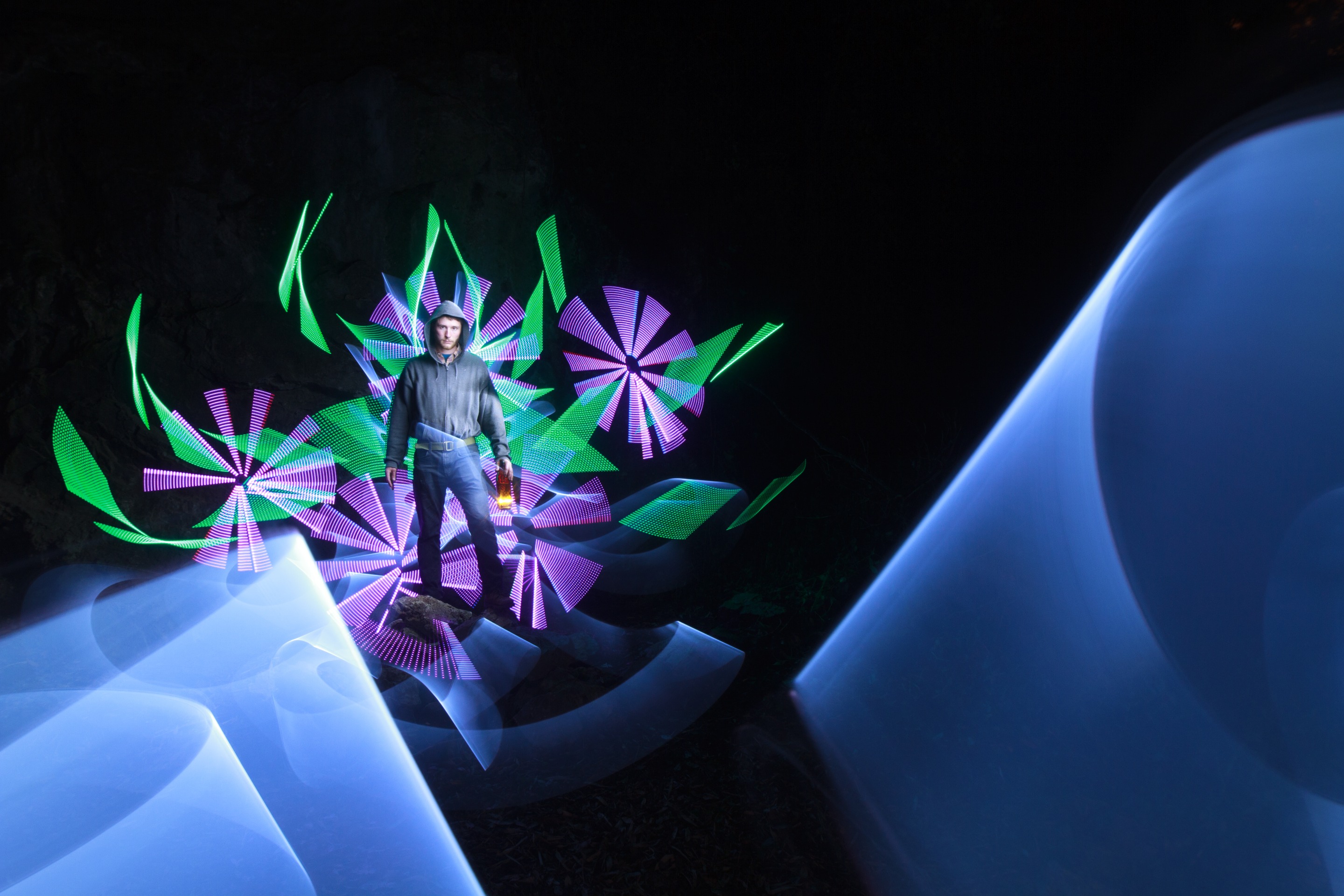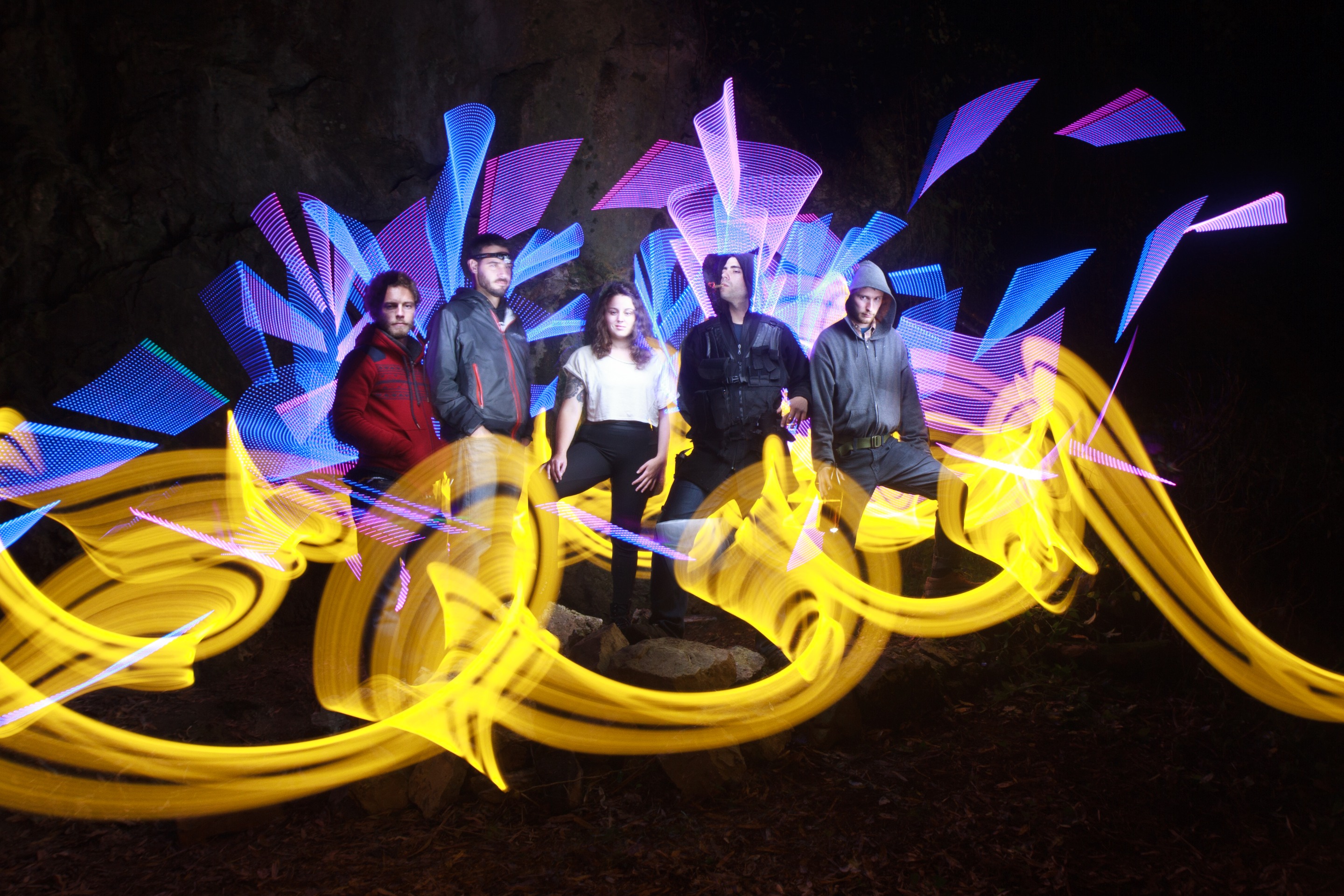 ---
I'm also on Instagram - Facebook - Flickr - Vimeo - Twitter
---
For more examples of innovative and original light painting please give my light painting comrades a follow: @fadetoblack @dawnoner @mafufuma @fastchrisuk @martbarras @stefan.stepko @rod.evans.visual @yo-hoho @maxpateau and check out our Hive Community Lightpainters United