Light Painting and Skinny-dipping in Delftse Hout
Deltse-Hout, is not too far from where I live and has a wonderful lake in which I often swim during the summer. On this warm summer night of 2015 I was feeling particularly energetic. I started with swinging a Blinkitape (LED strip with Arduino controller) around several hundred meters. I was just short of going all the way out of the frame on first two takes but on the third I nailed it.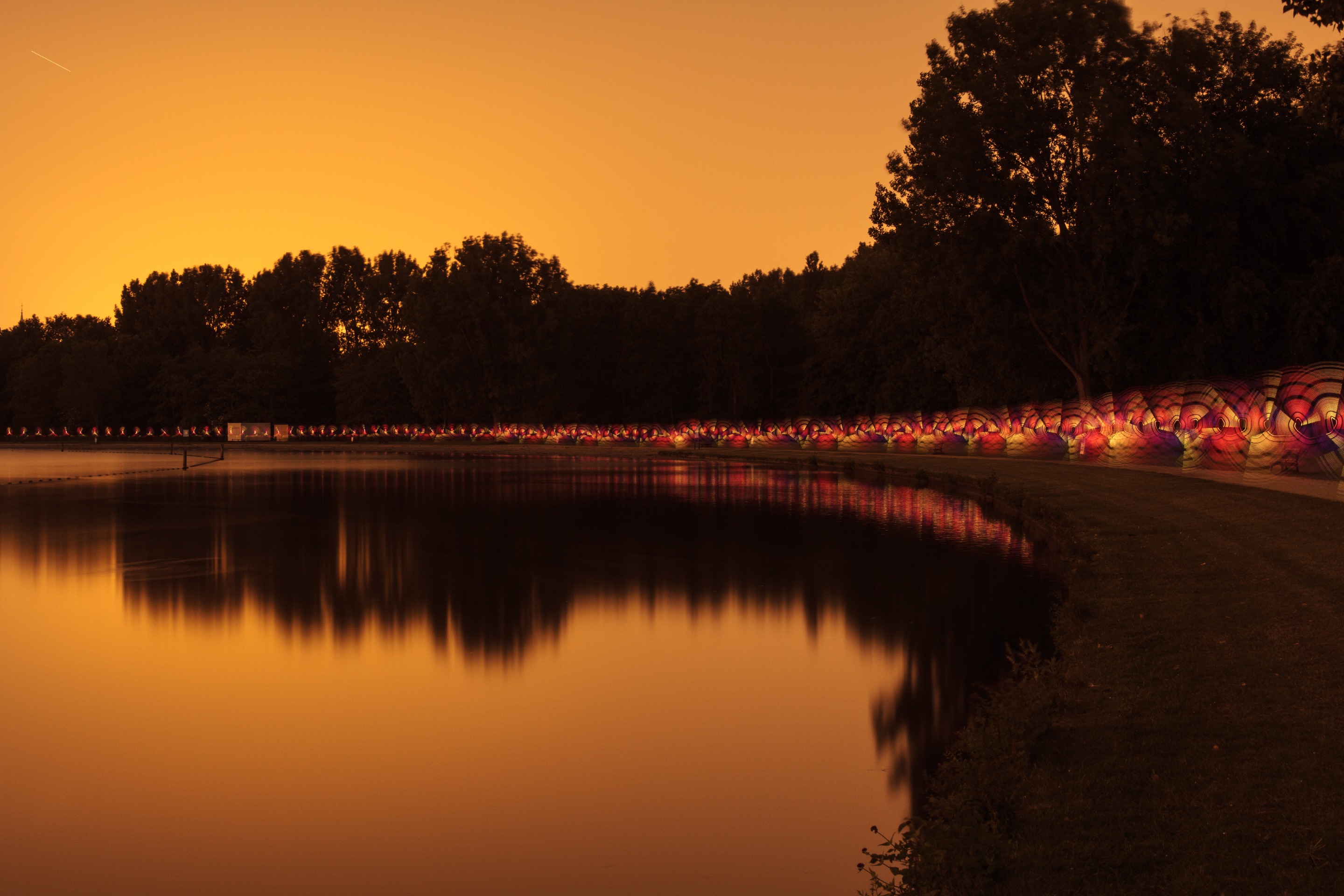 I was knackered from the warming up so I took a break with my feet in the water. Then it occurred to me to put the tripod in the water to get the best possible reflections. As I didn't bring my wading suit along I got naked to keep my clothes dry and I placed the camera and tripod some 10 meters into the lake. One of the perks of late-night light painting on your own, I guess. Not that it would matter if it was during the day as this is the naturist area of the park.
I turned these photos upside down as I often do with water reflection shots.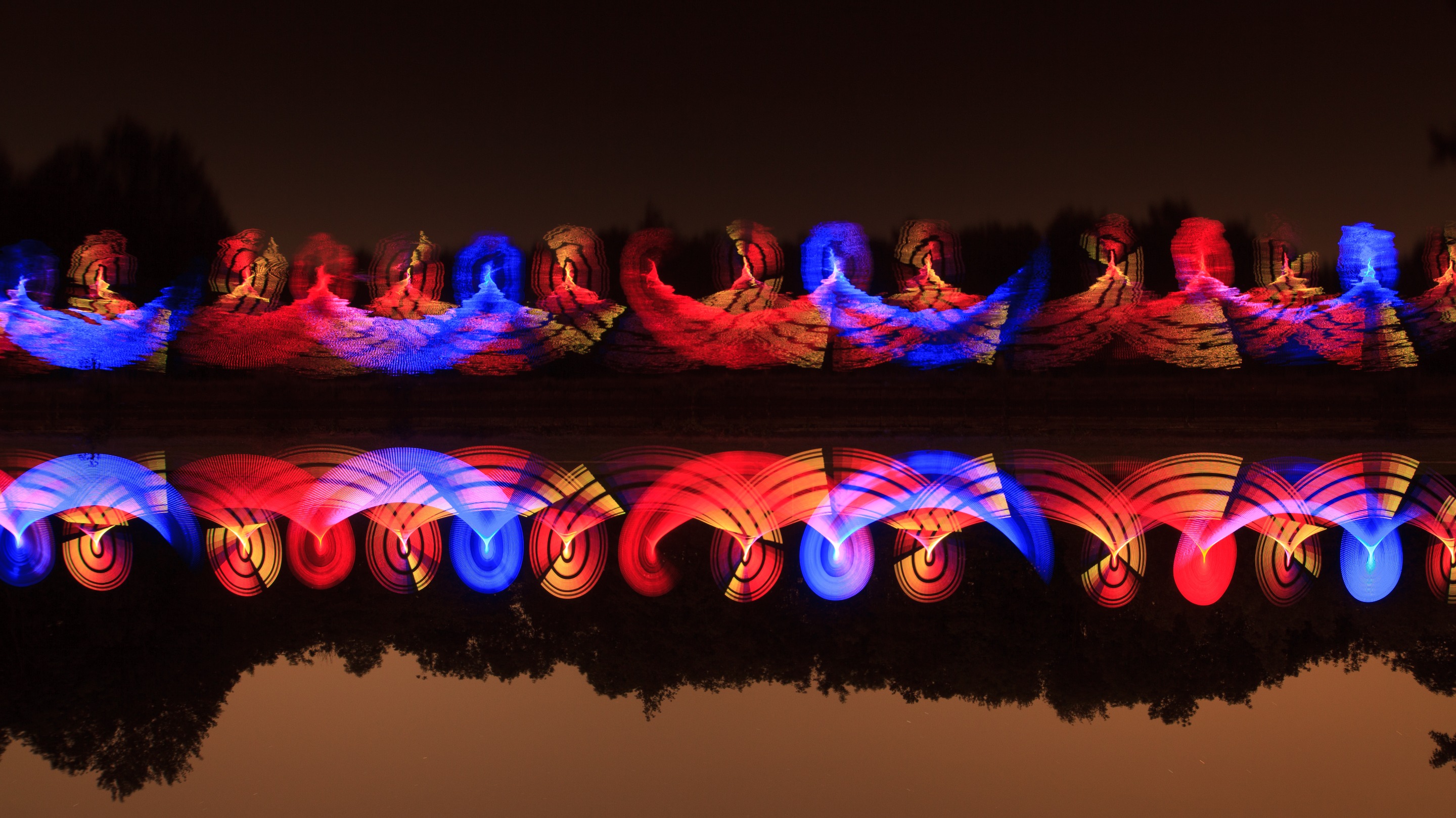 On this one I used a custom tool I made with several COB LEDs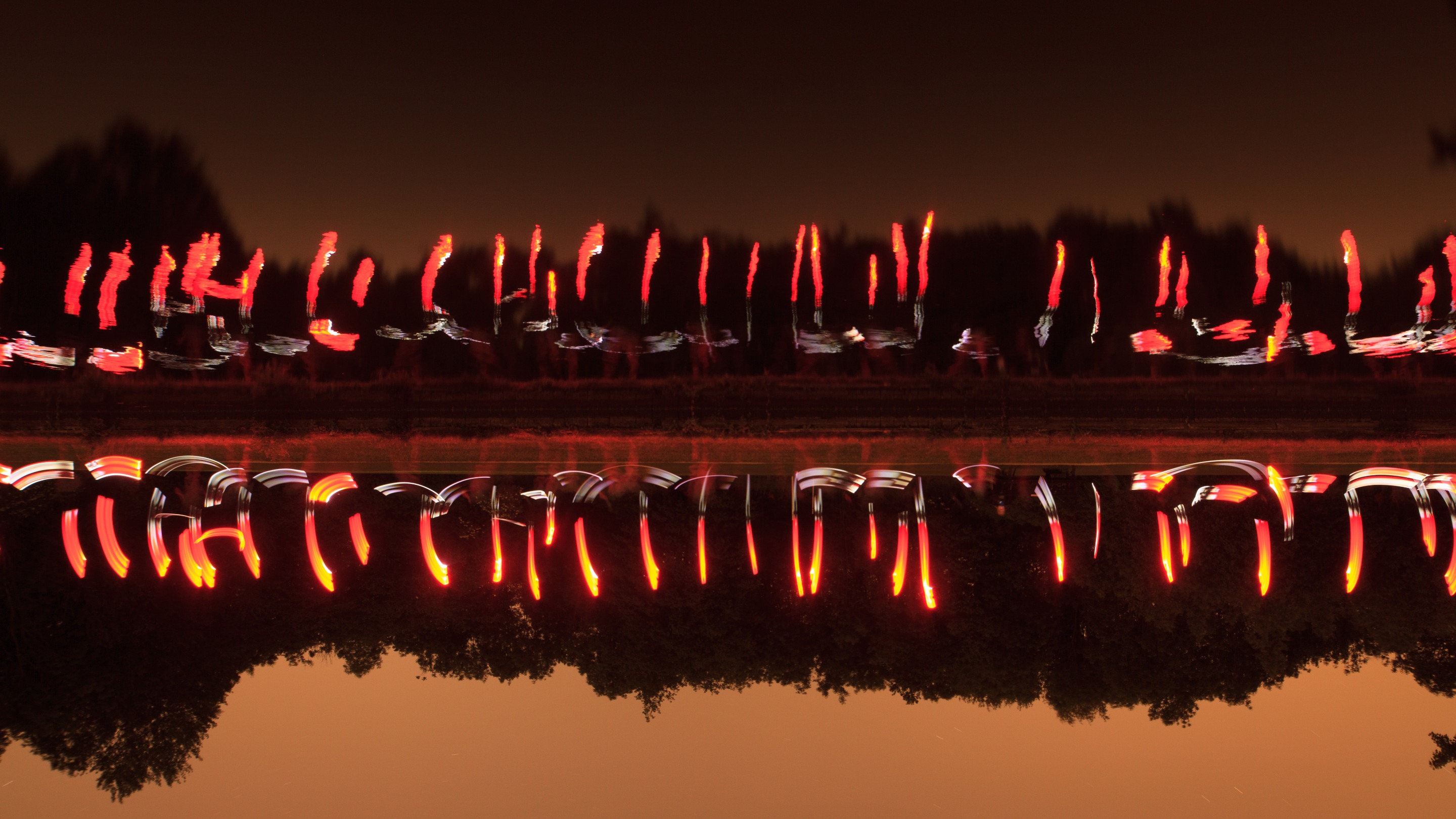 ---
I'm also on Instagram - Facebook - Flickr - Vimeo - Twitter
---
For more examples of innovative and original light painting please give my light painting comrades a follow: @fadetoblack @dawnoner @mafufuma @fastchrisuk @martbarras @stefan.stepko @rod.evans.visual @yo-hoho @maxpateau and check out our Hive Community Lightpainters United