Landschaftspark Duisburg
This is the result of a night out in March 2014 with my bud Maarten Takens. This park is such a great example of how old industrial sites can be renovated and given a new function.
From Wikipedia: The Landschaftspark is a public park located in Duisburg-Meiderich, Germany. It was designed in 1991 by Latz + Partner (Peter Latz), with the intention that it work to heal and understand the industrial past, rather than trying to reject it.
The park is divided into different areas, whose borders were carefully developed by looking at existing conditions (such as how the site had been divided by existing roads and railways, what types of plants had begun to grow in each area, etc.). This piecemeal pattern was then woven together by a series of walkways and waterways, which were placed according to the old railway and sewer systems. While each piece retains its character, it also creates a dialogue with the site surrounding it. Within the main complex, Latz emphasized specific programmatic elements: the concrete bunkers create a space for a series of intimate gardens, old gas tanks have become pools for scuba divers, concrete walls are used by rock climbers, and one of the most central places of the factory, the middle of the former steel mill, had been made into a piazza.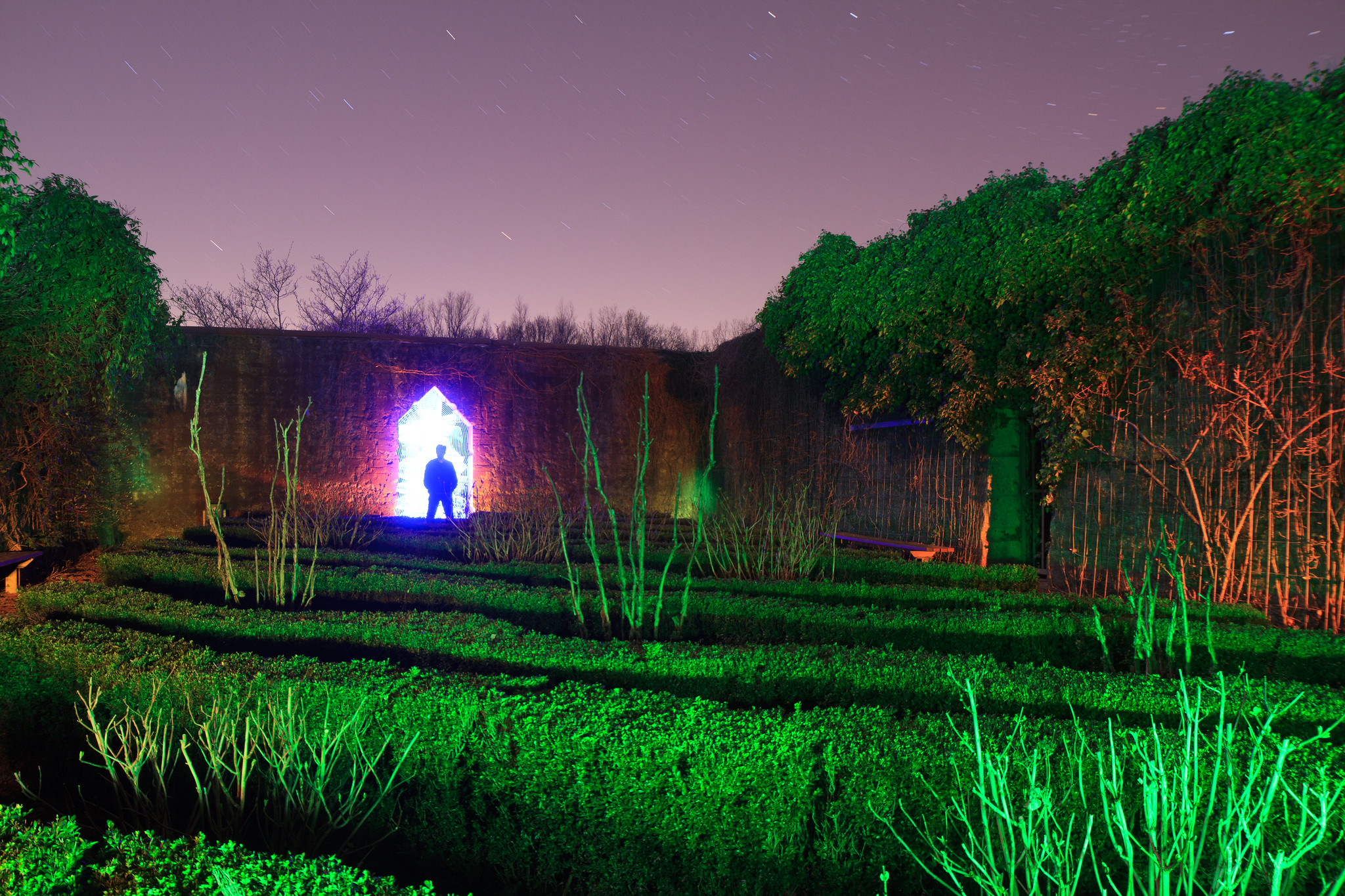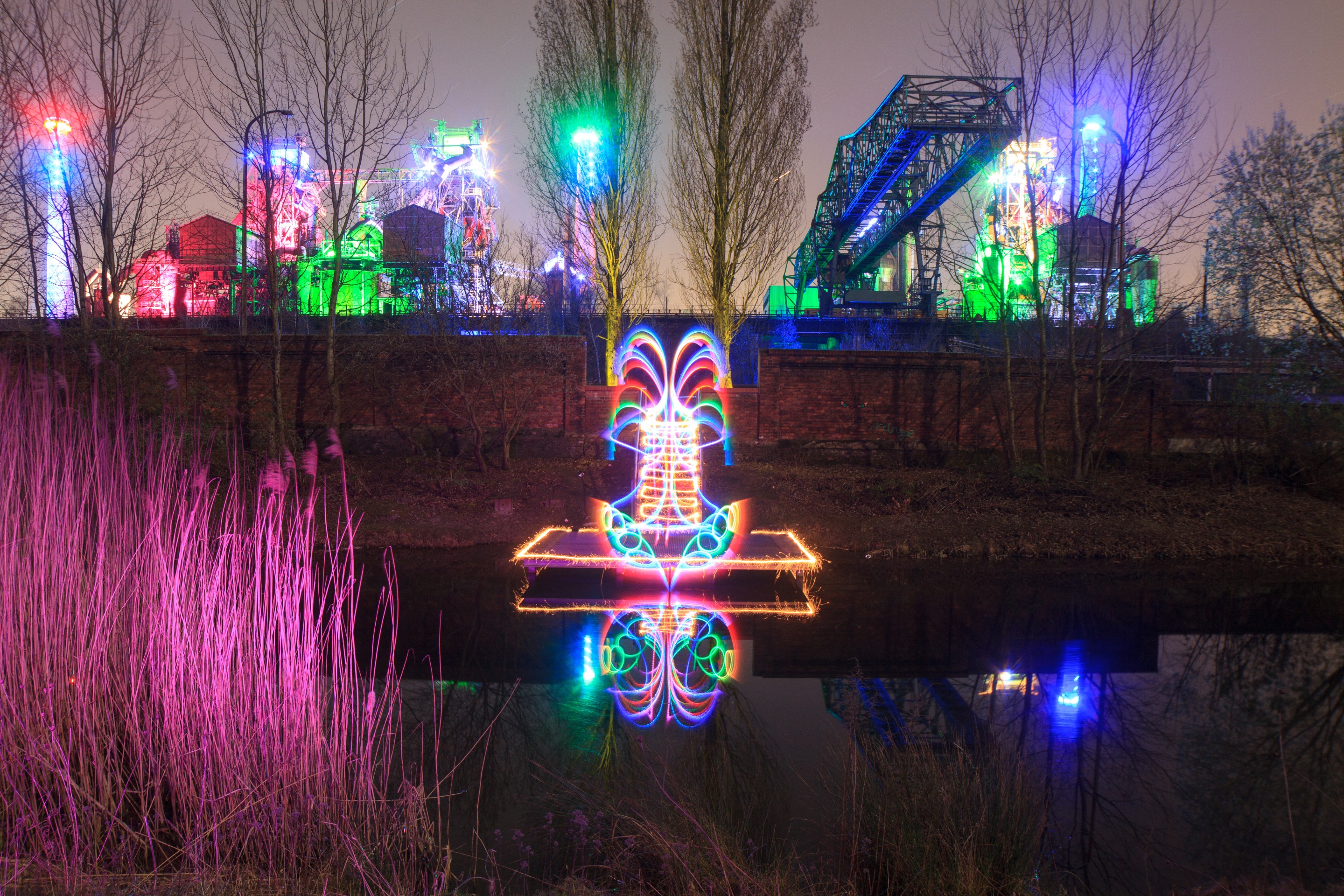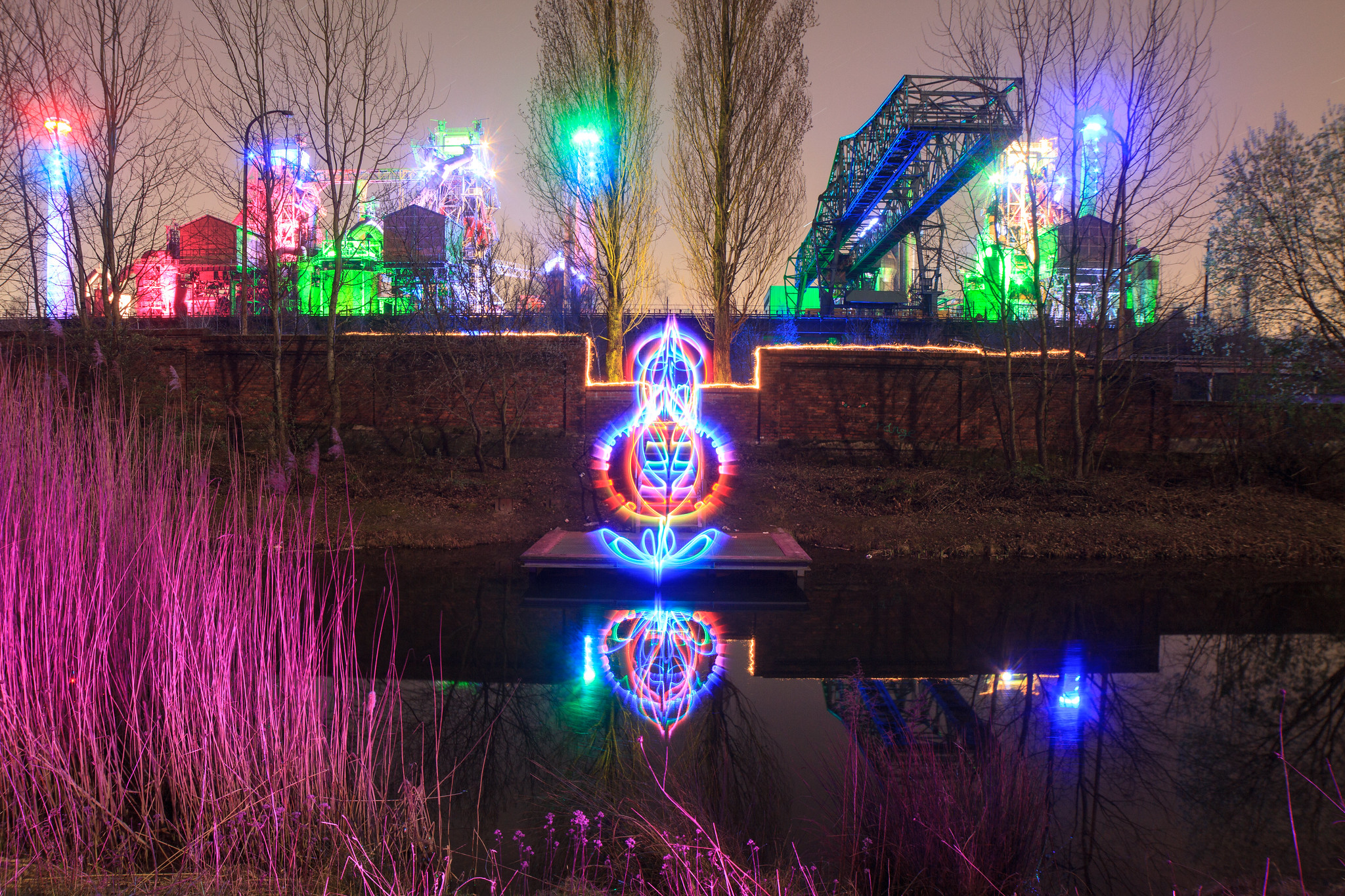 ---
I'm also on Instagram - Facebook - Flickr - Vimeo - Twitter
---
For more examples of innovative and original light painting please give my light painting comrades a follow: @fadetoblack @dawnoner @mafufuma @fastchrisuk @martbarras @stefan.stepko @rod.evans.visual @yo-hoho @maxpateau and check out our Hive Community Lightpainters United