Hydro-Calligraphy II
On the same warm summer night I made Hydro-Calligraphy which I shared as an entry in Monomad Challenge, I also did a smaller scale portrait shot using a dual color LED strip with silicone diffuser and a tool with greenish-yellow gel. I used a very warm white balance to make the sky extra orange which I felt complemented the colors I was using very well.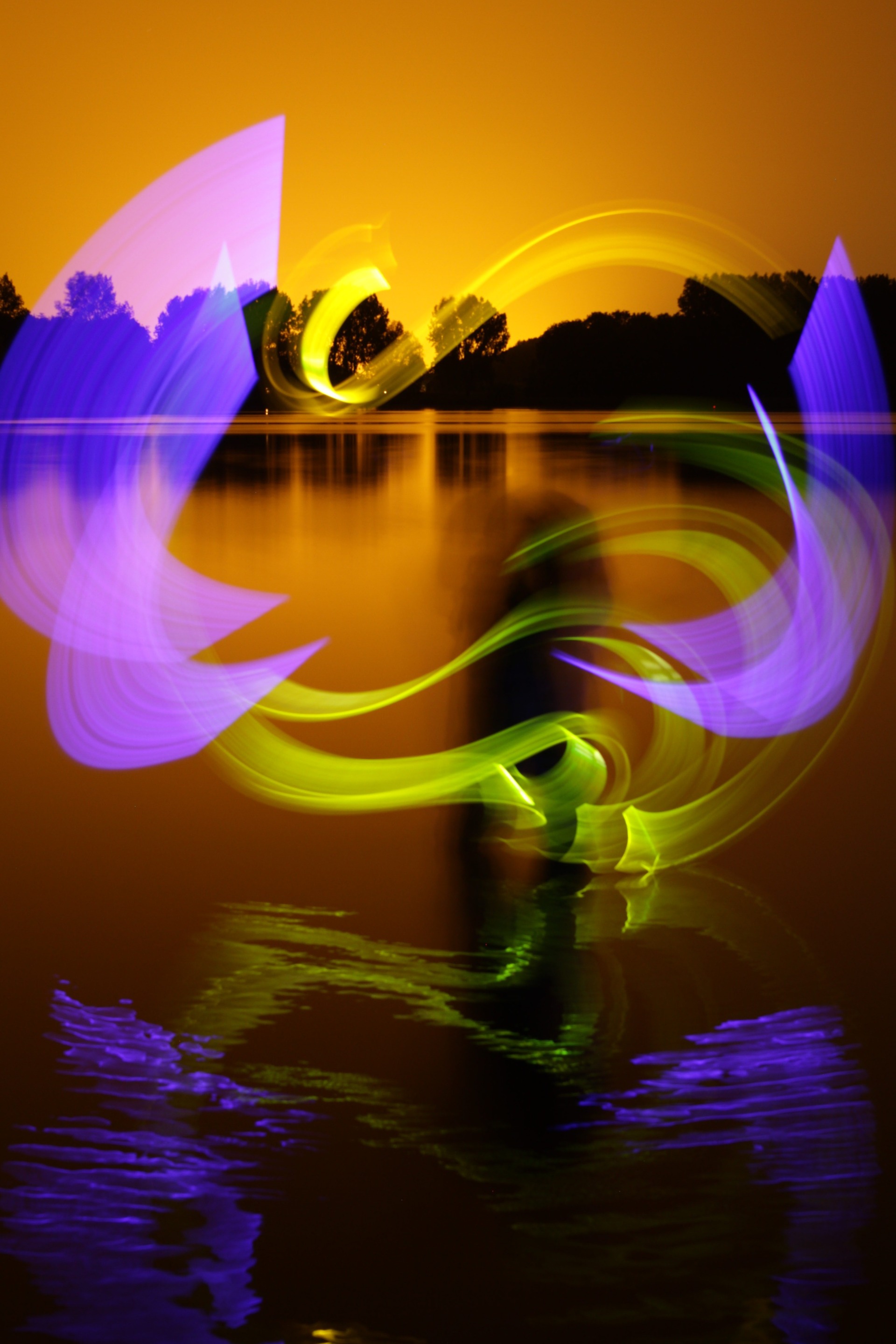 ---
I'm also on Instagram - Facebook - Flickr - Twitter
---
Subscribe to Lightpainters United Community for more examples of innovative and original light paintings.

We're also on Discord if you have any questions, just want to chat or wish to become a verified member.