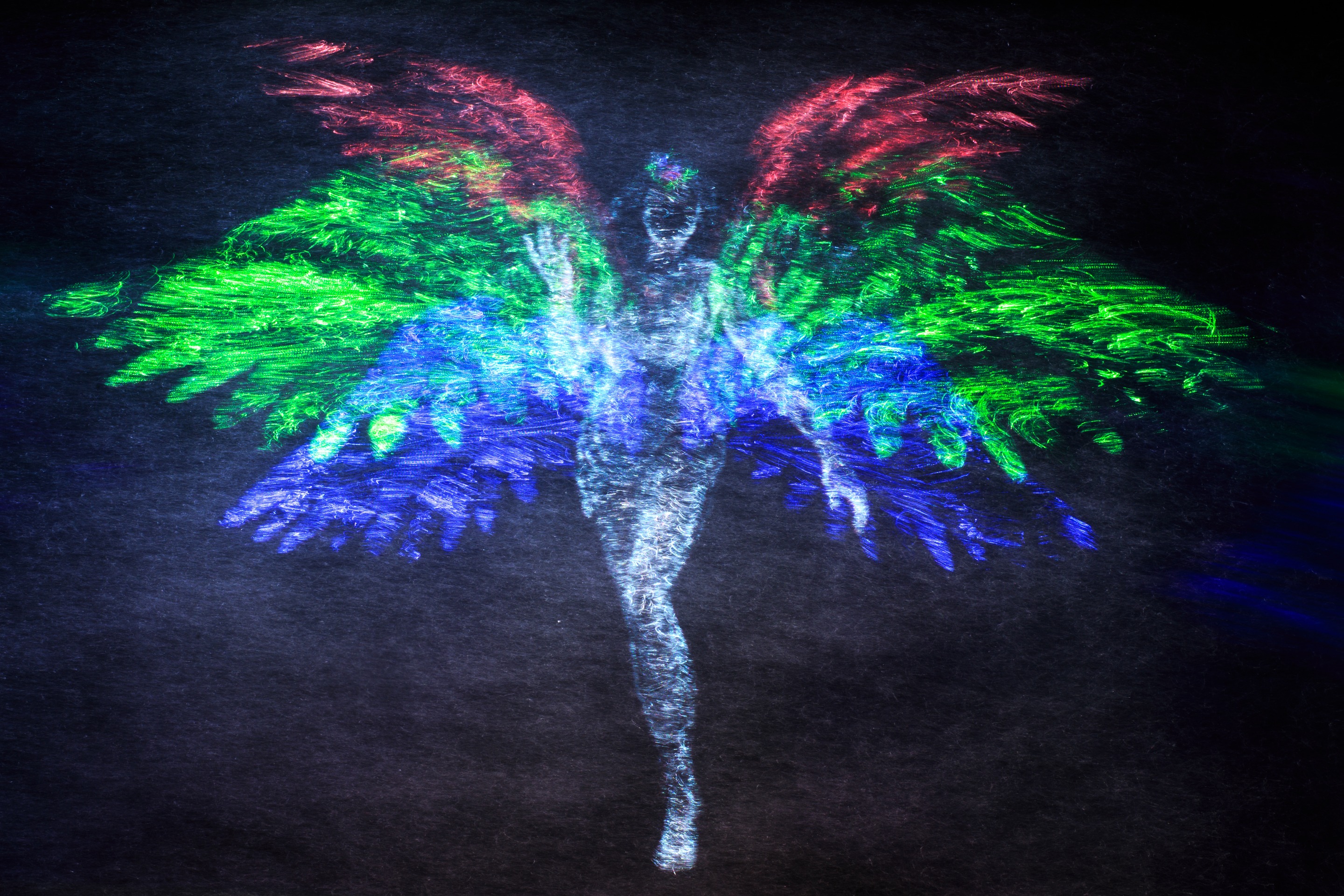 Holy Trinity
In name of the Red, the Green and the holy Blue.
I made this with the same technique as described in Goblin Head: projecting a cross section animation I made on a moving thermal blanket.
I added some diffraction grating in front of the lens for extra emanation of grace.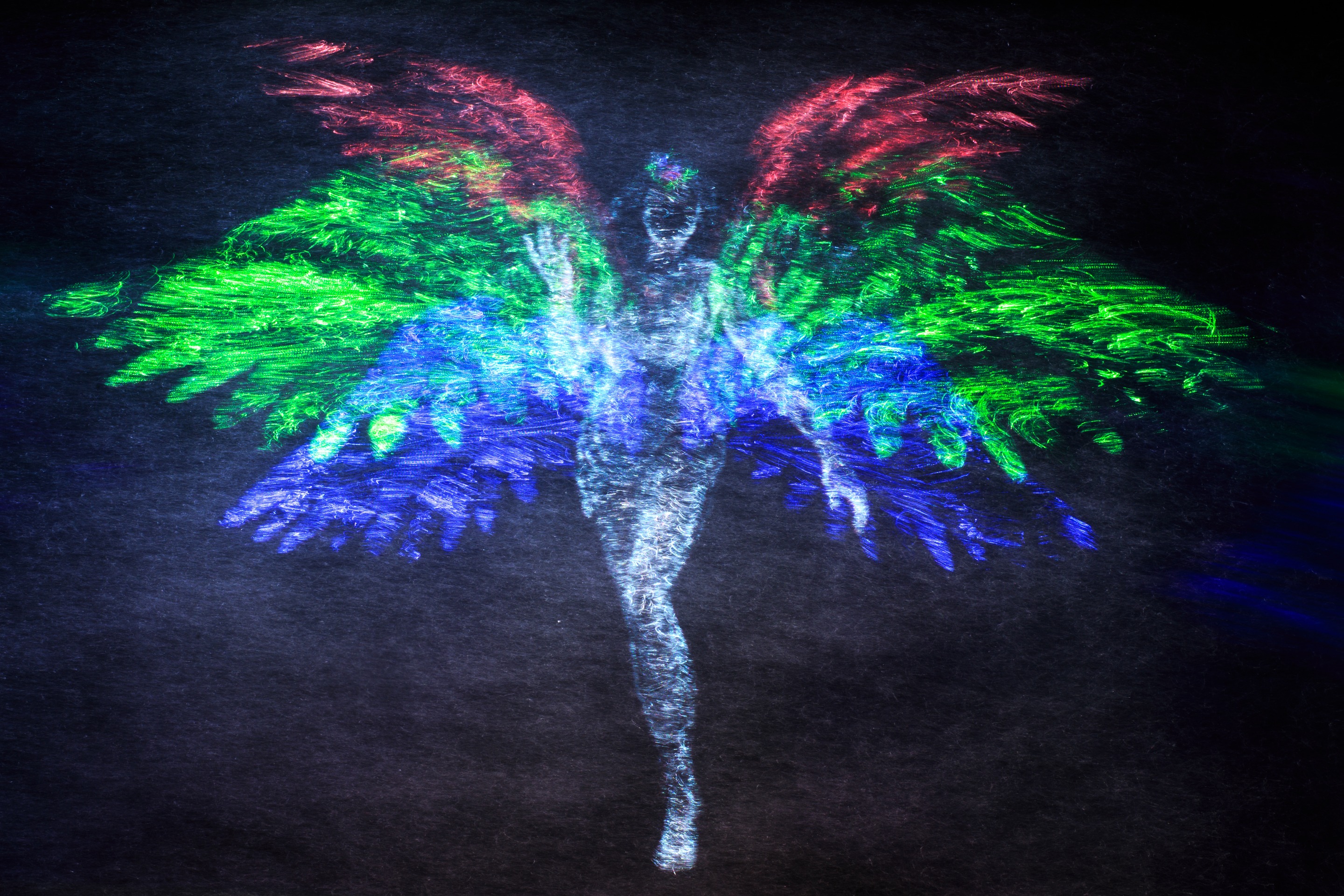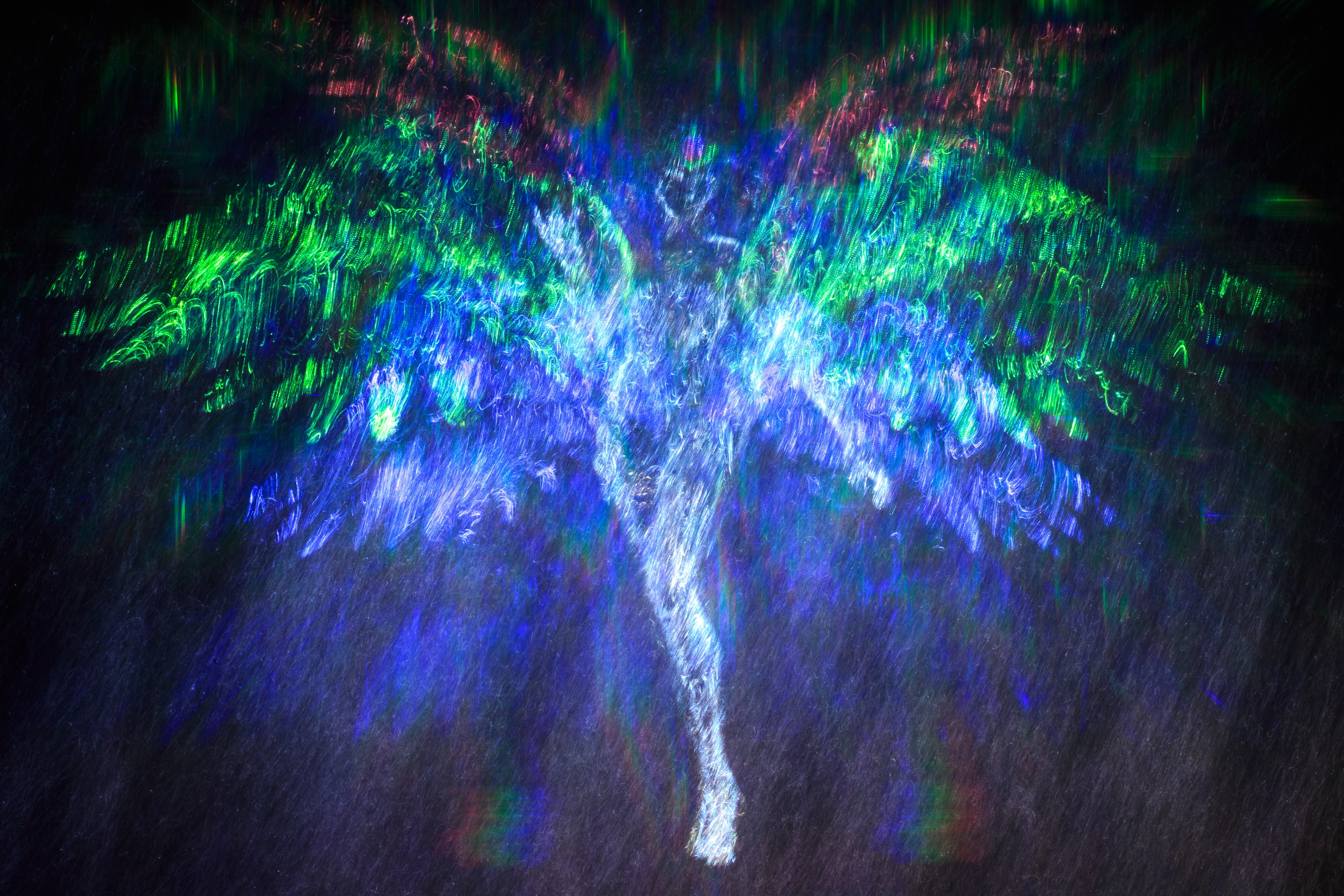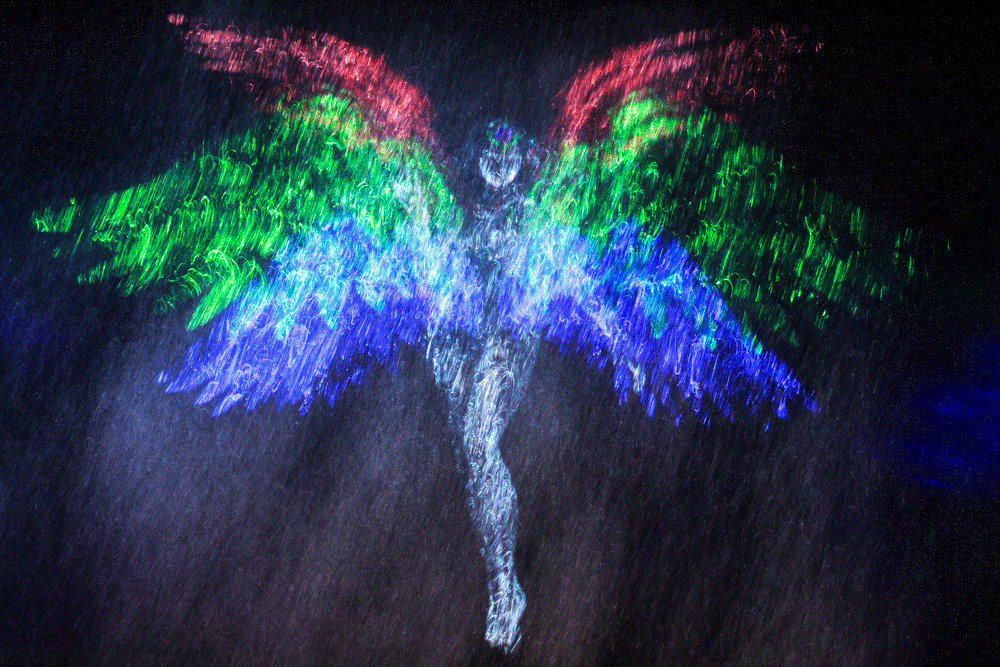 Edit: I had to try this with the same pink silk with laced silver thread that I've used on Goblin Head. It's a colored canvas and not as reflective as the thermal blanket and that produces a softer result yet packed with texture. This resolution doesn't do justice to all the details in original file. Almost like paint on a canvas.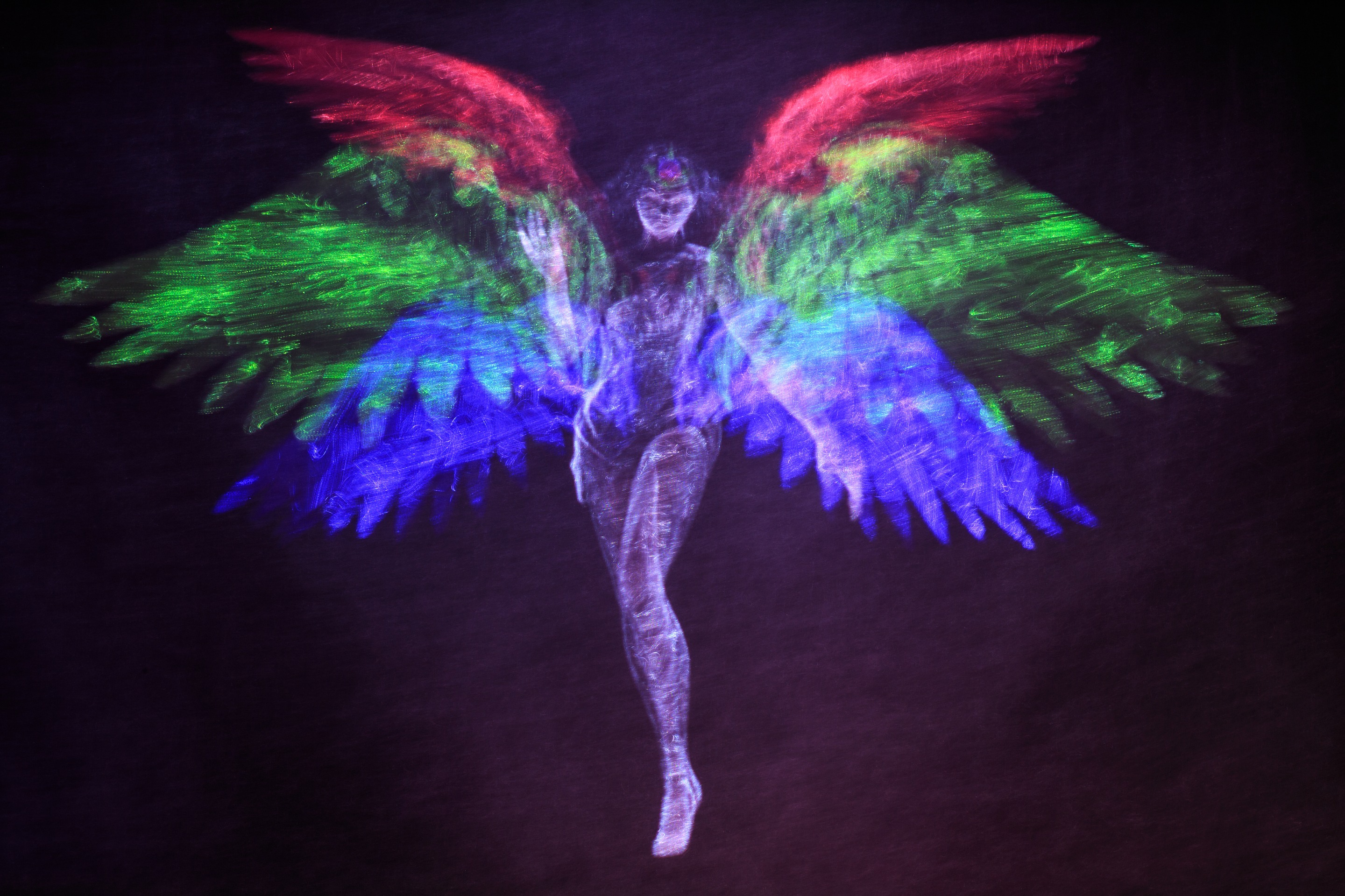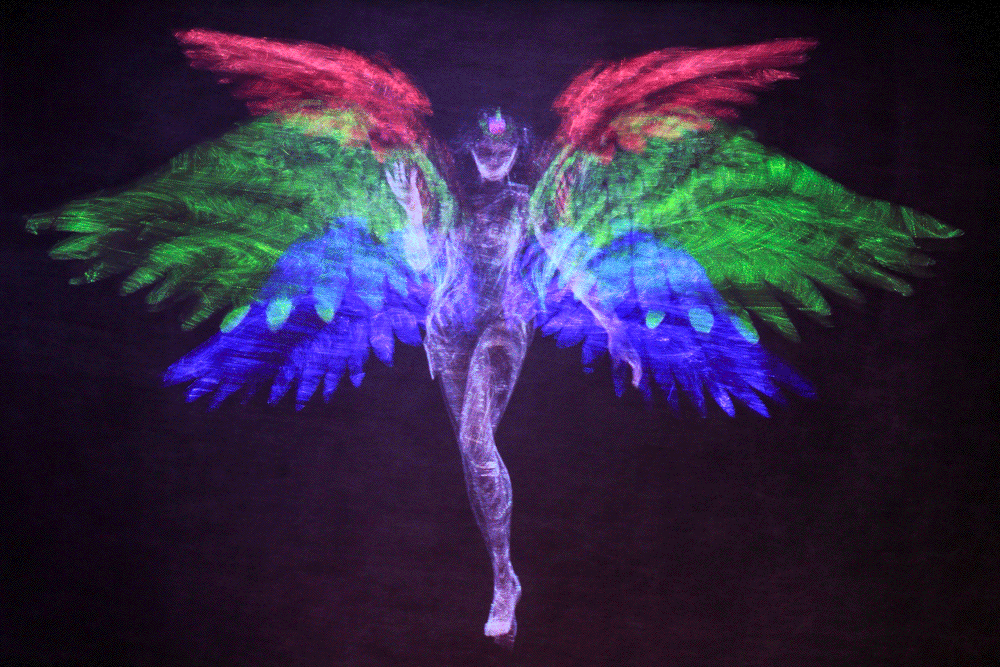 ---
I'm also on Instagram - Facebook - Flickr - Vimeo - Twitter
---
For more examples of innovative and original light painting please give my light painting comrades a follow: @fadetoblack @dawnoner @mafufuma @fastchrisuk @martbarras @stefan.stepko @yo-hoho @maxpateau @neilru75 and check out our Hive Community Lightpainters United