Field Expansion
This was the result of a light painting session in 2014 with a friend in park Clingendael, The Hague.
I used a blue and red cold cathode tool for #1 and #2 and an orange and blue LED strip with silicone diffuser for #3 and #4. The white lines came from a simple single LED tool I made.
On this cover photo, I was so annoyed at how imperfect that outer circle turned out, that at the time I only published a square crop doing away with the imperfect right side. But now I see it as a part of my history and am at peace with its imperfection.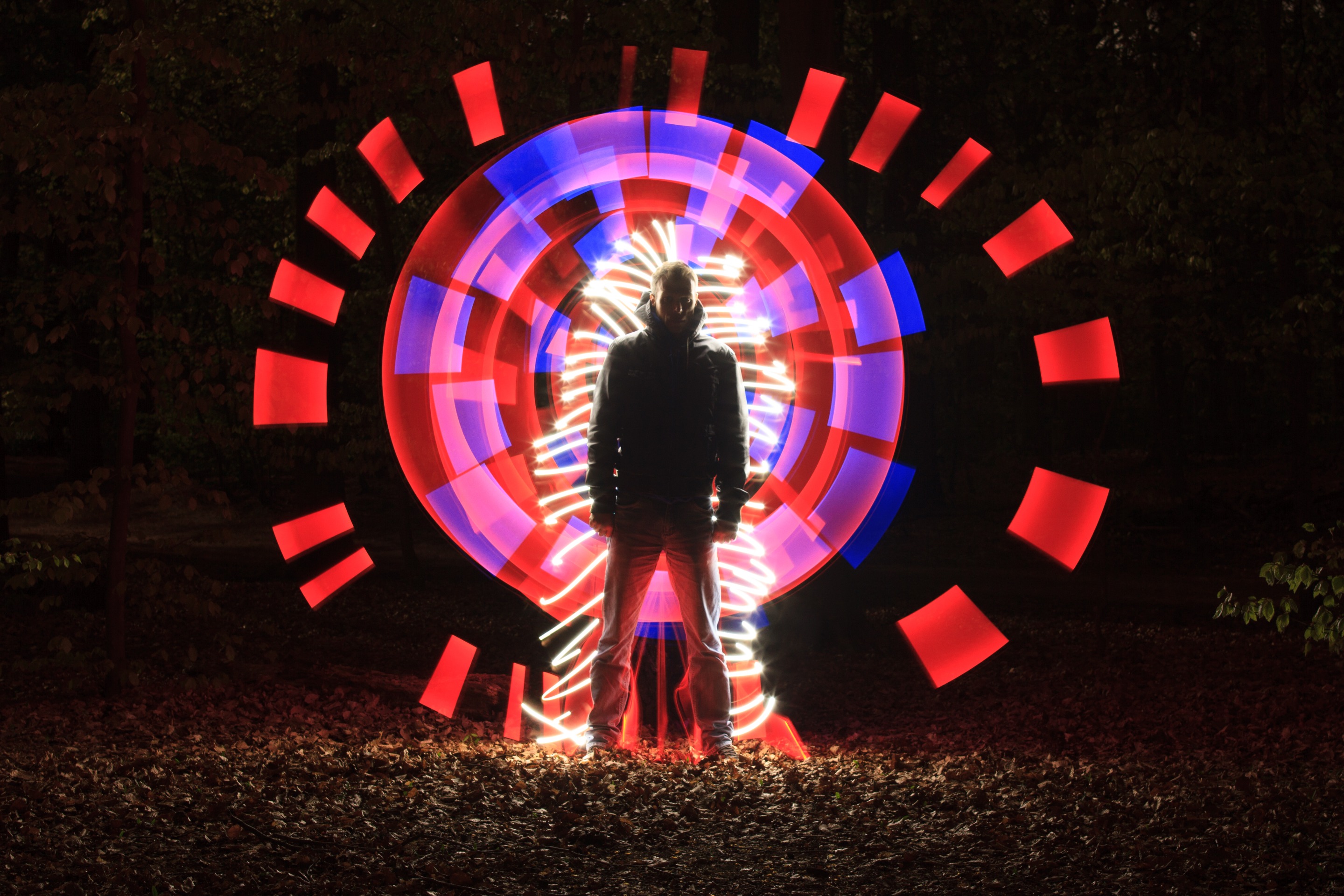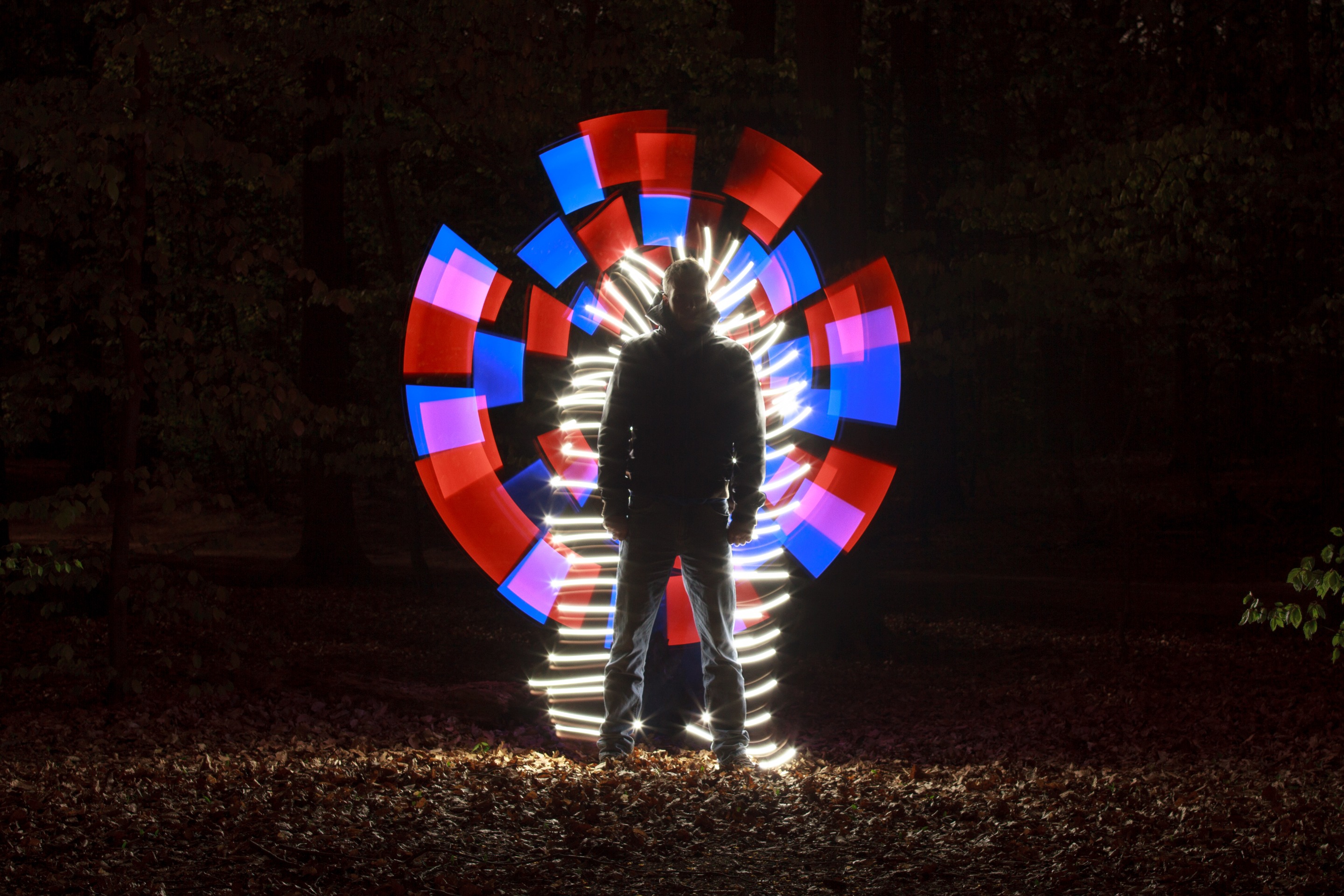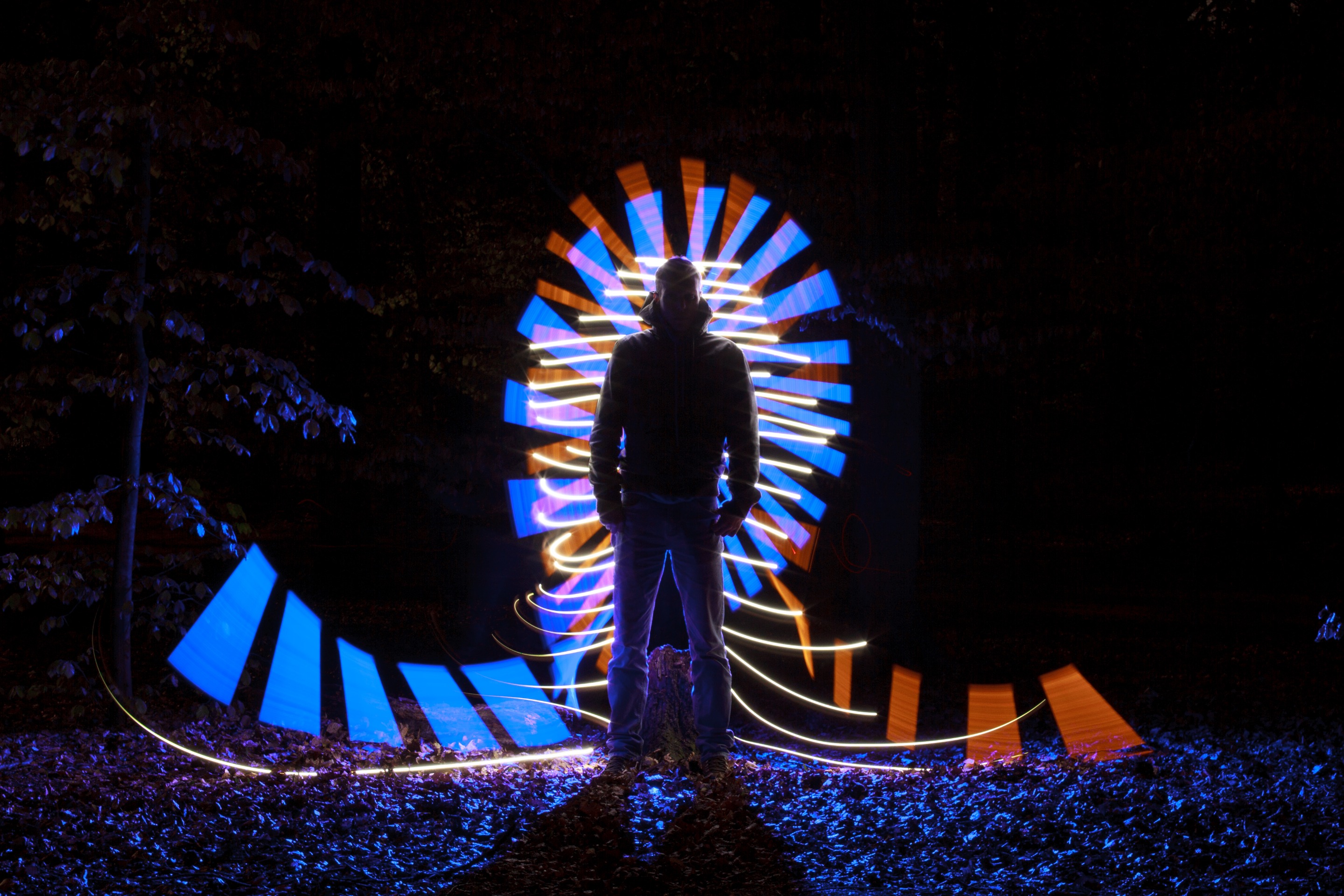 ---
I'm also on Instagram - Facebook - Flickr - Vimeo - Twitter
---
For more examples of innovative and original light painting please give my light painting comrades a follow: @fadetoblack @dawnoner @mafufuma @fastchrisuk @martbarras @stefan.stepko @rod.evans.visual @yo-hoho @maxpateau and check out our Hive Community Lightpainters United