Deeper Purple II
Back in January I posted this purple light man in a beach near Sintra Portugal. Today I'd like to share an outtake with slightly colder white balance and with open arms. I also managed to light a breaking wave purple. Looking at it now I actually prefer it over the one I chose at the time.
Since a single outtake from a previous post just doesn't cut it I'm also including a few more from that very productive night that I hadn't published on Hive before .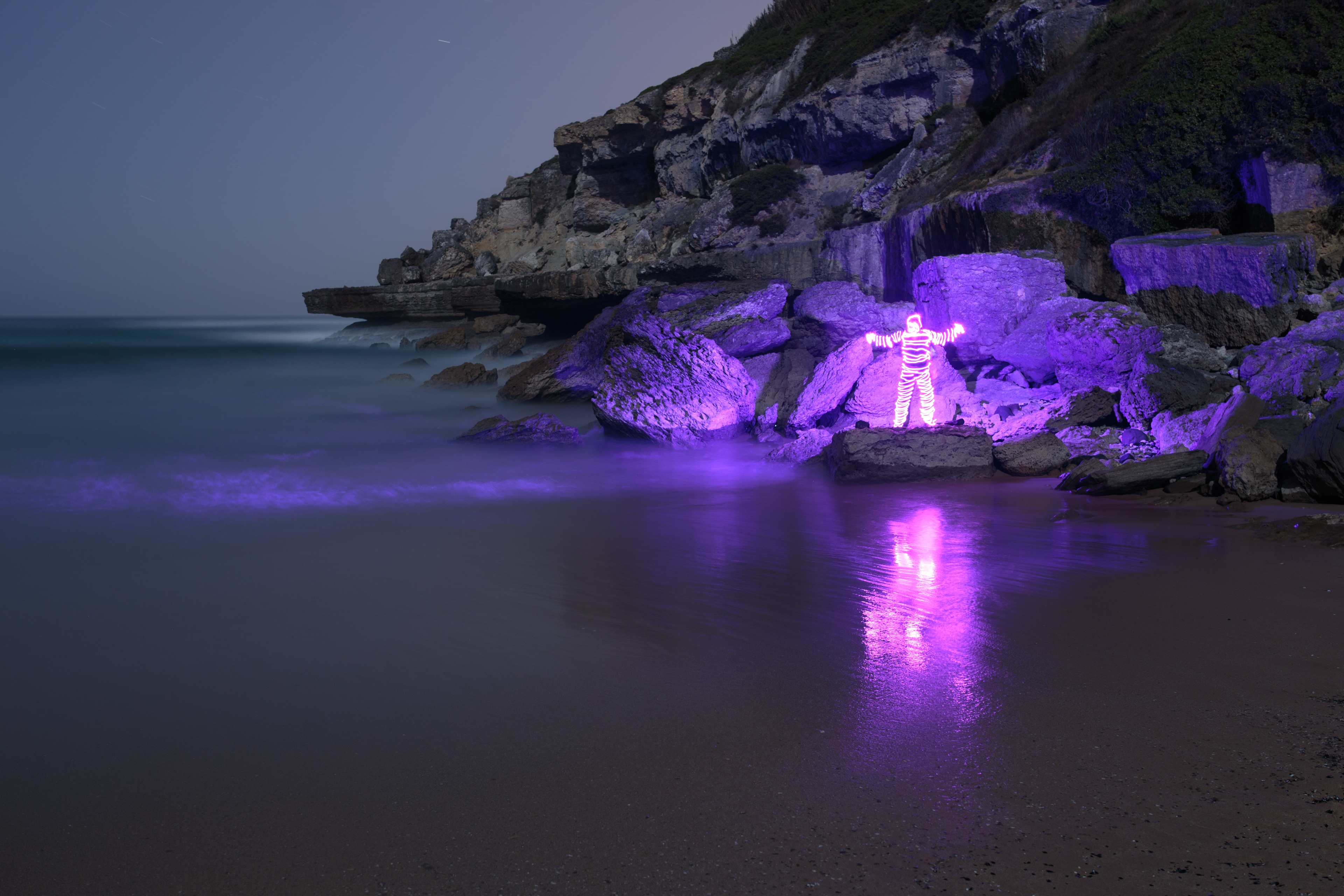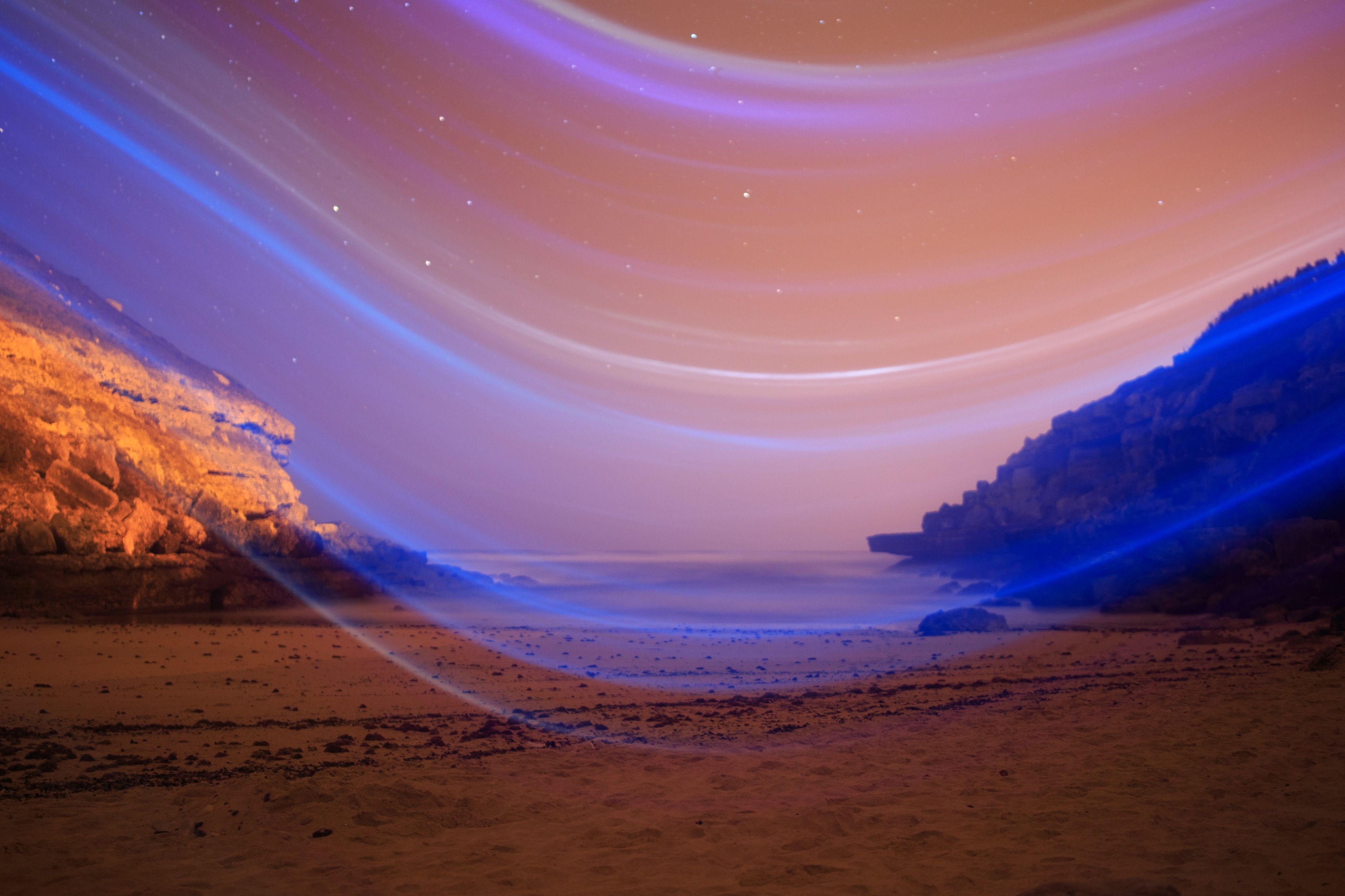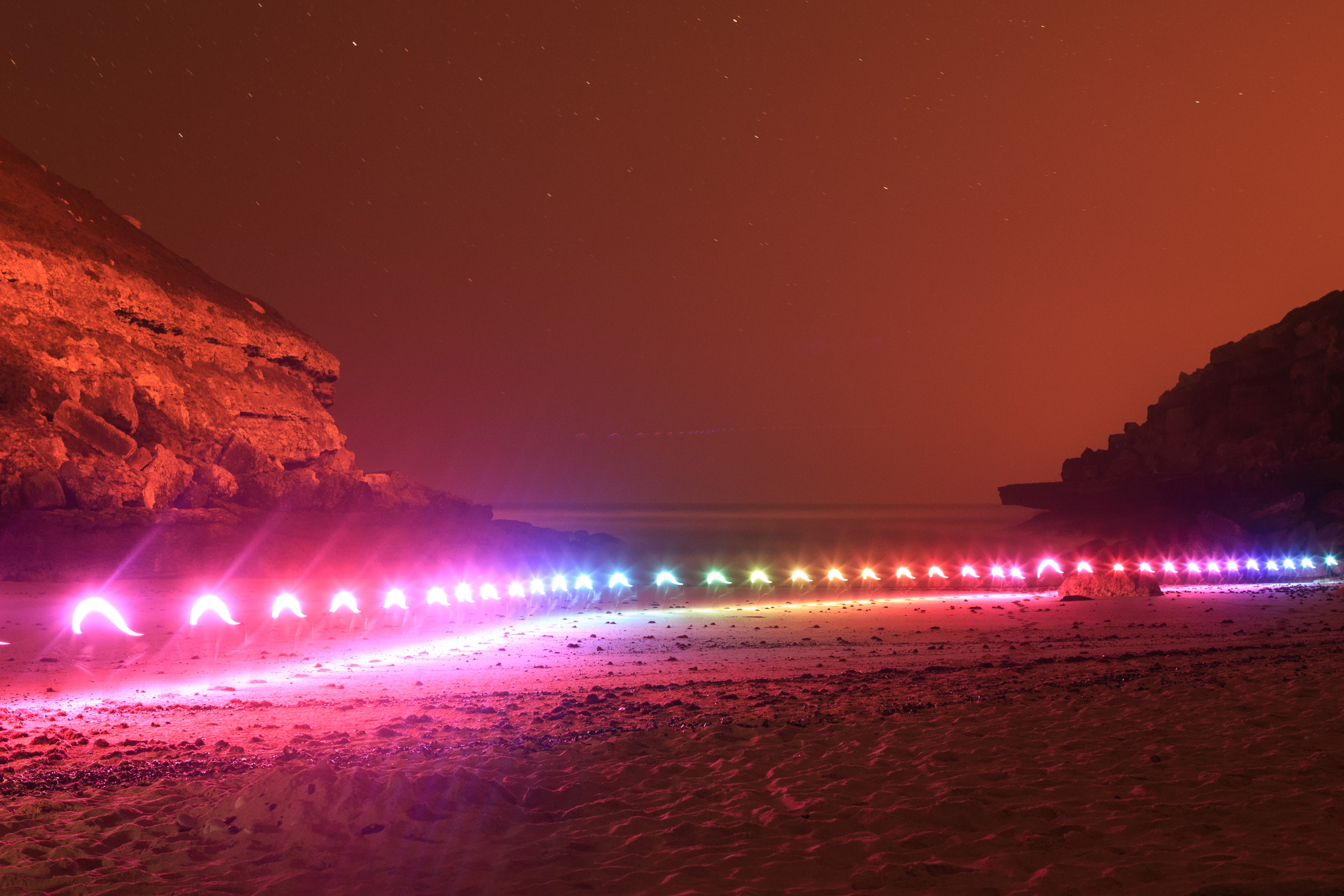 ---
I'm also on Instagram - Facebook - Flickr - Twitter
---
Subscribe to Lightpainters United Community for more examples of innovative and original light paintings.

We're also on Discord if you have any questions, just want to chat or wish to become a verified member.