Deca-Brachium
Together with Harald Seiwert on a park bench in 2015 at park Clingendael.
First I multiplied his arms by 5 with a triple COB LED tool and then I did a fake side split while he drew a circle with a dual color tool consisting of a LED strip meant for a car's turn signal. Both of them illuminated from the back with a green gelled light. For the third shot we moved to a different bench and I had him sit on one side and then on the other while I used that last tool behind him and added some blue light on foreground. This time I used the very narrow spectrum blue of the Led Lenser P7QC.
This was also the night where I lost my waterproof dual Digital Light Wand that Michael Ross helped me build. I brought it along but ended up not using it in this occasion. apparently it fell from the trolley on the way home and next day it was gone. Whoever found it must have considered calling the bomb squad to diffuse it. That's how it looked. I was very sad with the loss as that tool had many happy memories attached. At least we got a couple of cool shots that night.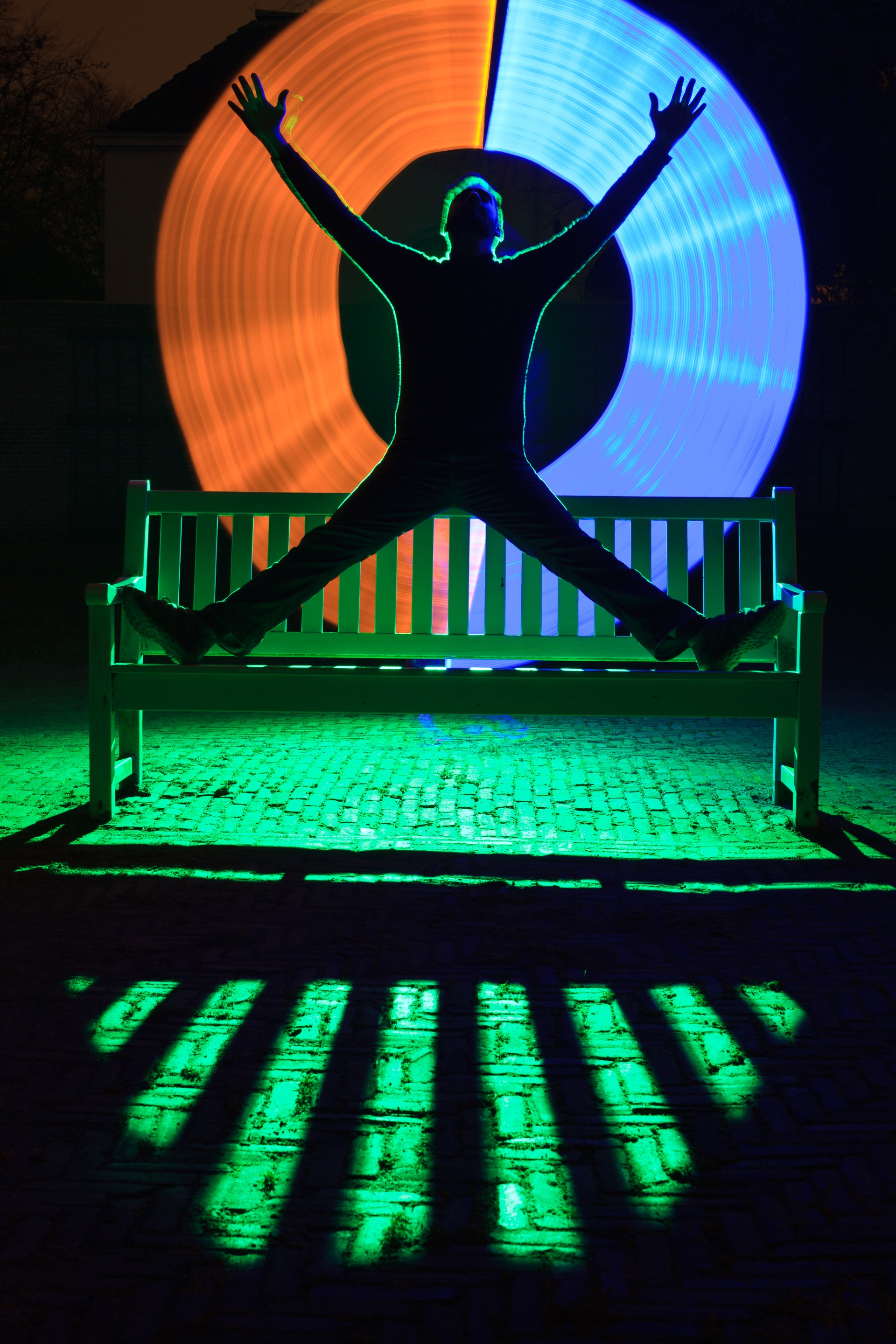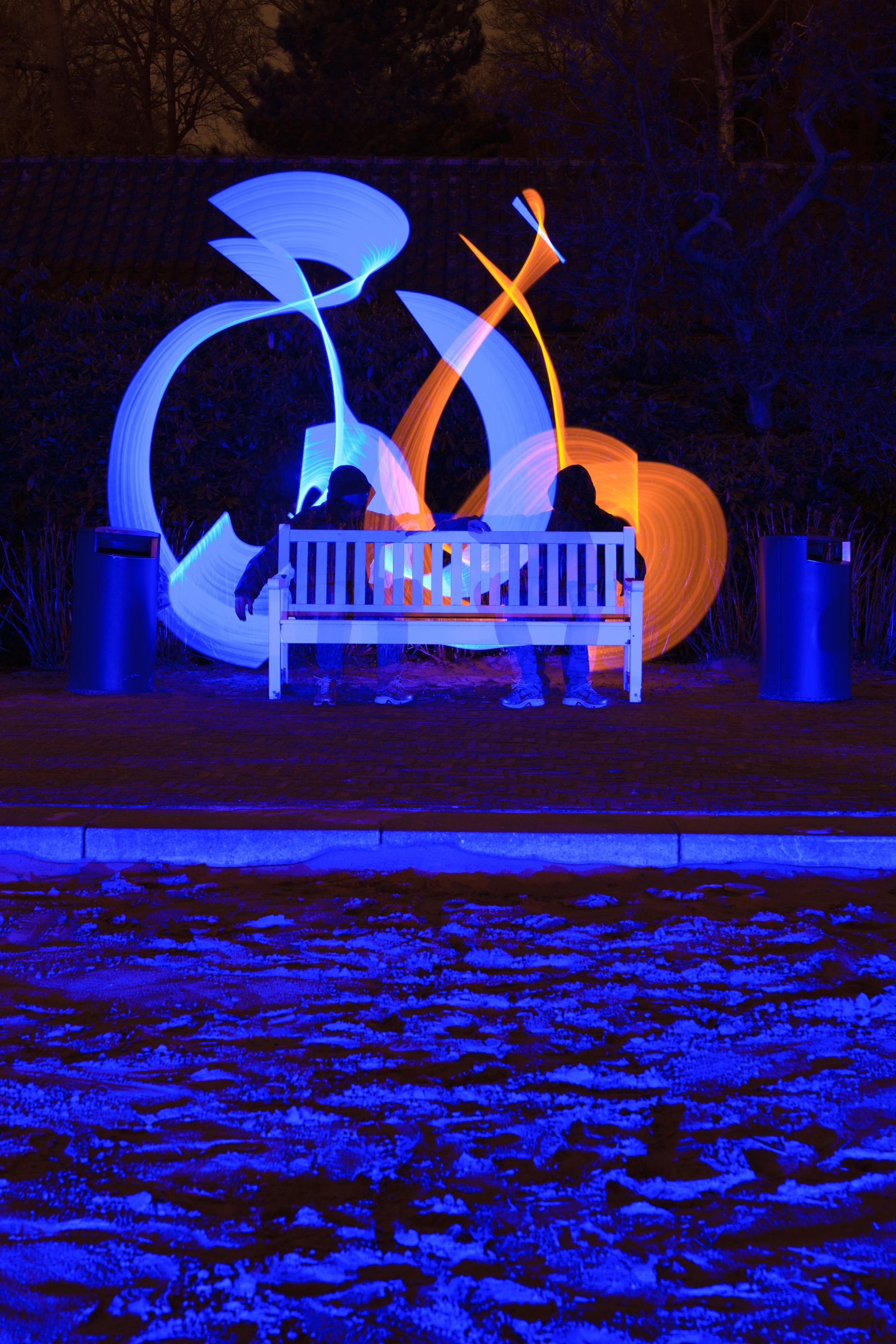 ---
I'm also on Instagram - Facebook - Flickr - Twitter
---
Subscribe to Lightpainters United Community for more examples of innovative and original light paintings.

We're also on Discord if you have any questions, just want to chat or wish to become a verified member.