DeBunked
On my last two posts I explained my predilection for alternative orbs. For tonight I'd like to share a classical orb. This was shot on March 2014 together with my friend Maarten Takens who is responsible for this perfect orb on top of a WWII bunker in Clingendael, The Hague. Unlike the more traditional orbs that use a light on a cable Maarten used a rigid pole with a light at each end, being spun at the center of gravity with the aid of ball bearings. After a few trial runs we decided to add some steel wool in the background as that was bound to bring out the edges of the bunker.
I did the composition and the foreground lighting. I don't know why I felt that casting the shadow of a tree on the edge of the bunker was a good idea but I liked that it pointed at the orb. I've learned from my architectural visualisation work that edges of buildings should have high contrast to increase threedimentionality but in this case it was already there due to perspective and the trees framing the picture. The direction of the steel wool also contributed positively to the flow of the composition in my opinion. We were happy campers.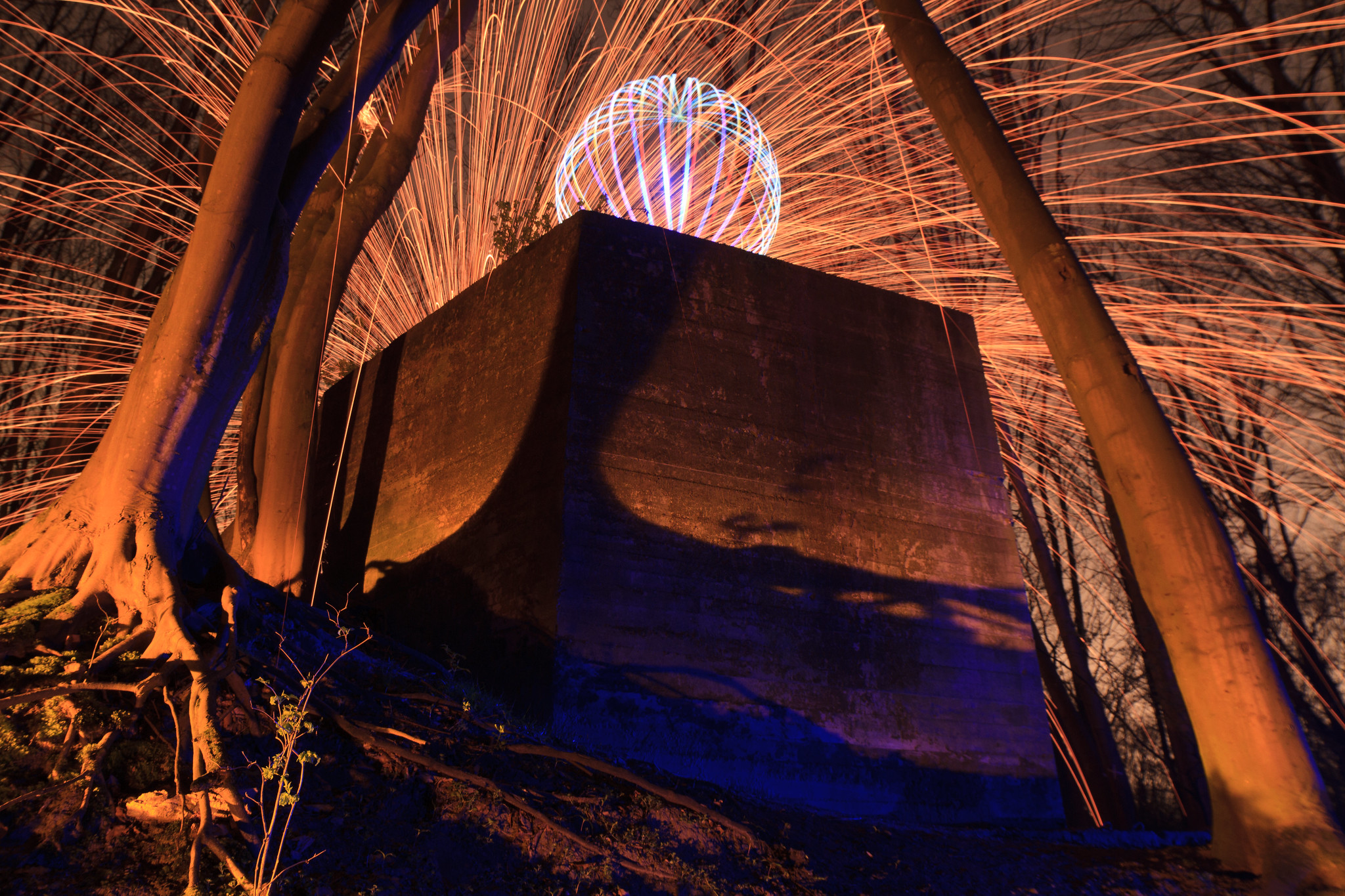 I don't like the color combo on this outtake but it's worth showing a slightly different perspective.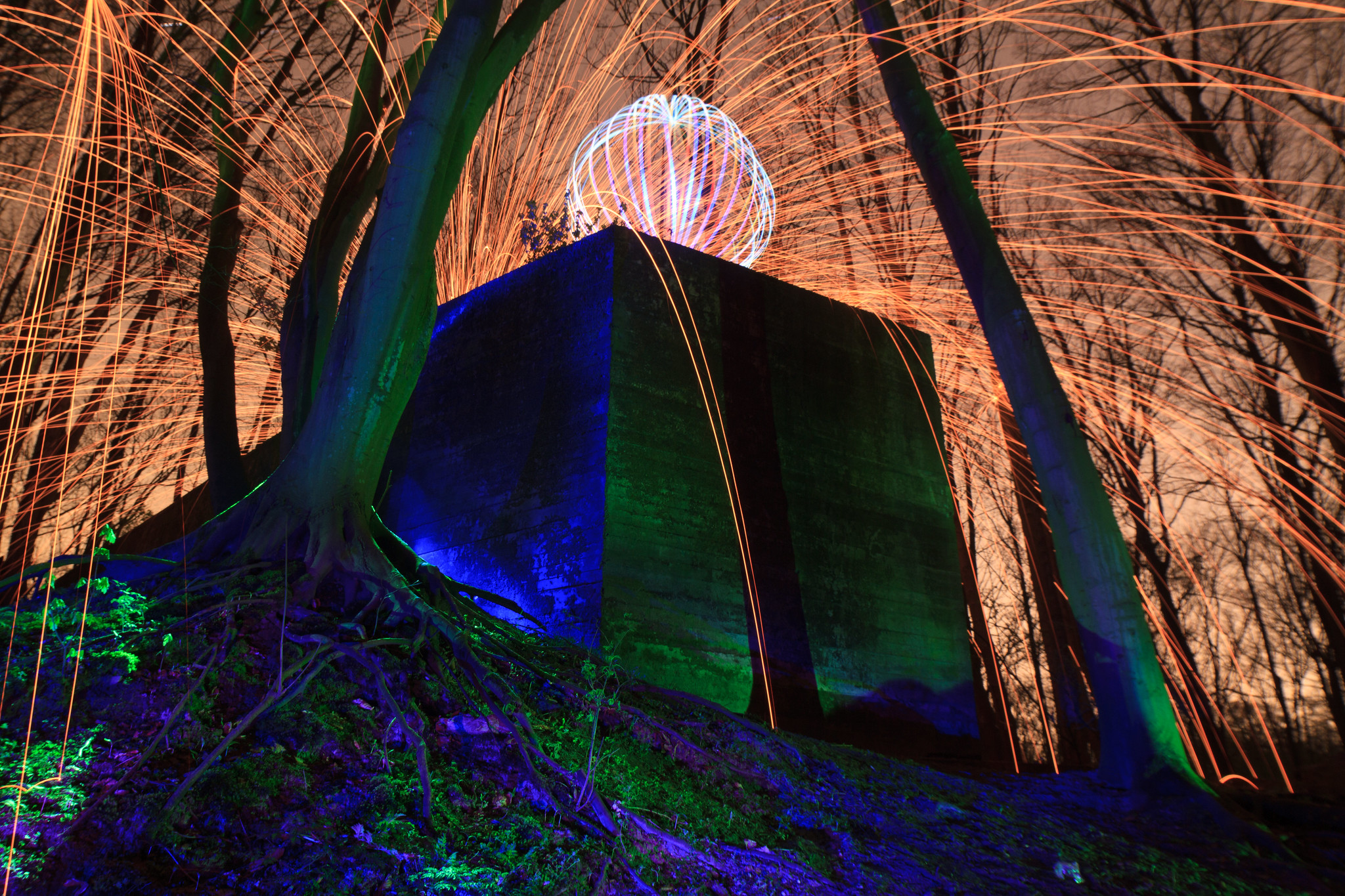 ---
I'm also on Instagram - Facebook - Flickr - Vimeo - Twitter
---
For more examples of innovative and original light painting please give my light painting comrades a follow: @fadetoblack @dawnoner @mafufuma @fastchrisuk @martbarras @stefan.stepko @rod.evans.visual @yo-hoho @maxpateau and check out our Hive Community Lightpainters United