Close to Home
The local city council has done a great job with the square in front of our house. It used to be a wild mess of vegetation that only cats could get into but now it's very well landscaped with a bench, curvy path, and many species of bee and butterfly friendly flowers. There's even an insect hotel in there. Curiously, the maintenance of this lush garden is cutting it all off at the beginning of spring to a point where one thinks they completely destroyed it. After a few weeks, like magic, it's back up in full force.
I used two color gels (deep purple and pink) and a flashlight at about 4000 lumen. The light had to be strong because there were city light all around and I set the aperture to f/11 and ISO 100. I was obsessing about this first one. It took about 15 attempts before I was happy with the color distribution, shadows, highlights, composition, etc.
After the hard part was done, I looked around for some camera rotation opportunities.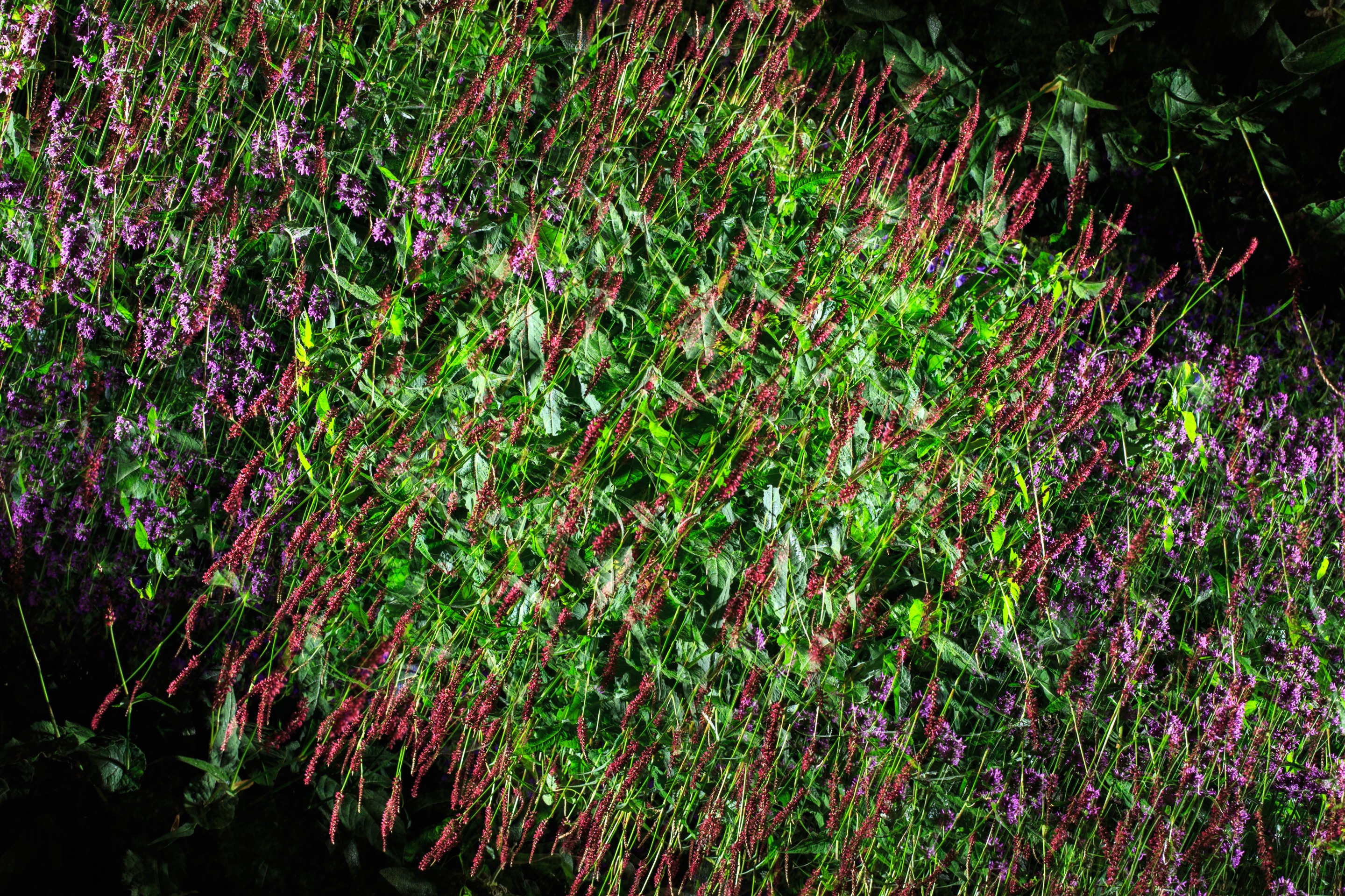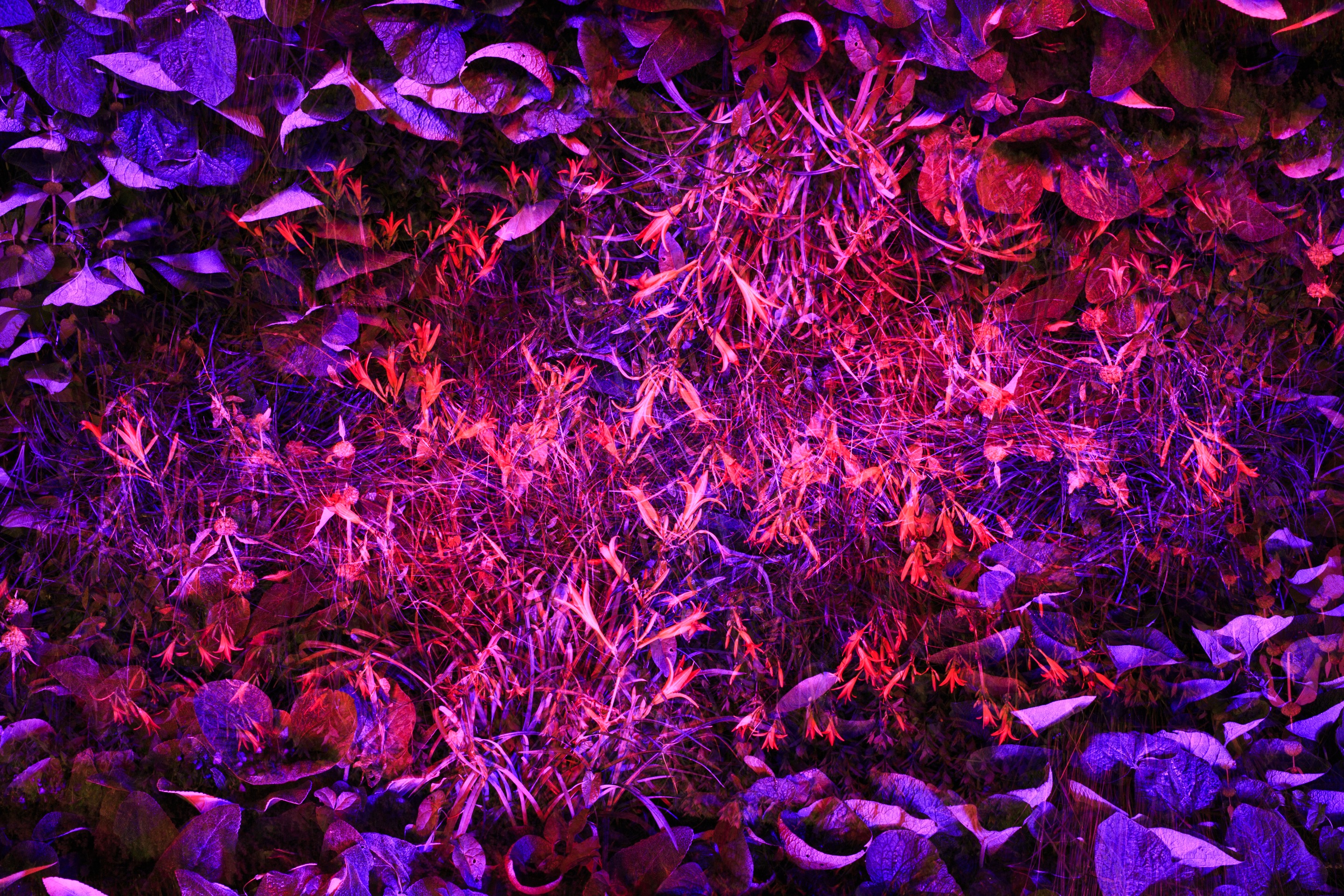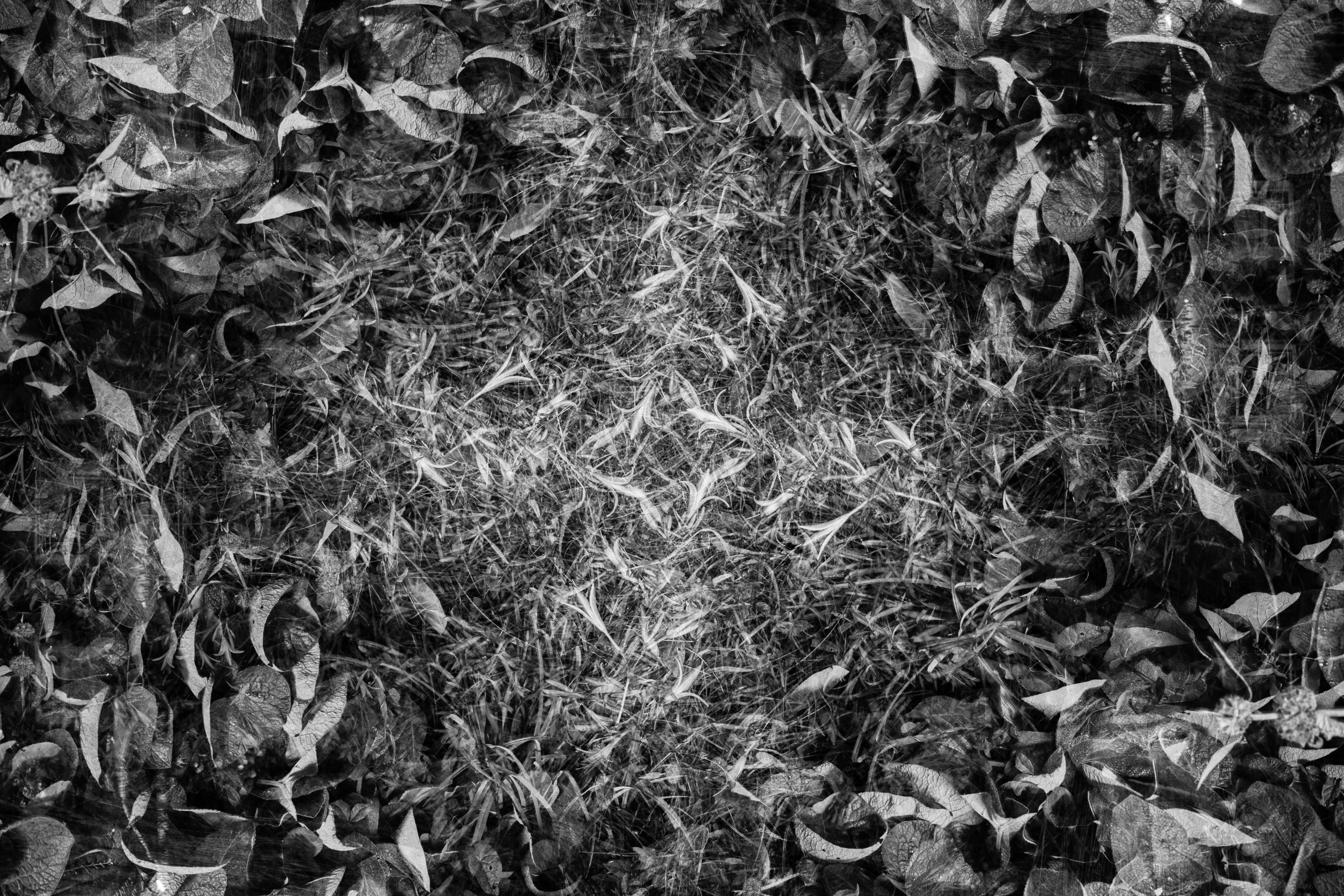 ---
I'm also on Instagram - Facebook - Flickr - Vimeo - Twitter
---
For more examples of innovative and original light painting please give my light painting comrades a follow: @fadetoblack @dawnoner @mafufuma @fastchrisuk @martbarras @stefan.stepko @rod.evans.visual @yo-hoho @maxpateau and check out our Hive Community Lightpainters United