Clinging to the Dale
Following the last post where I showcased my affinity for symmetrical round shapes I present to you a couple that were made two weeks after.
This time I used cold cathodes on the first shot, lights on sticks on the second and cycloids going into the distance with a custom RGB light source on both.
The title comes from the name of the park: Clingendael. Not sure if it's the right interpretation etymologically but it sounds just right.
When going through the archives I do notice how much more orange the sky was due to sodium street lights. Nowadays with more efficient LED lights the sky is much colder Kelvin wise. I did like to exacerbate the orange on an overcast day like this by choosing a warm white balance.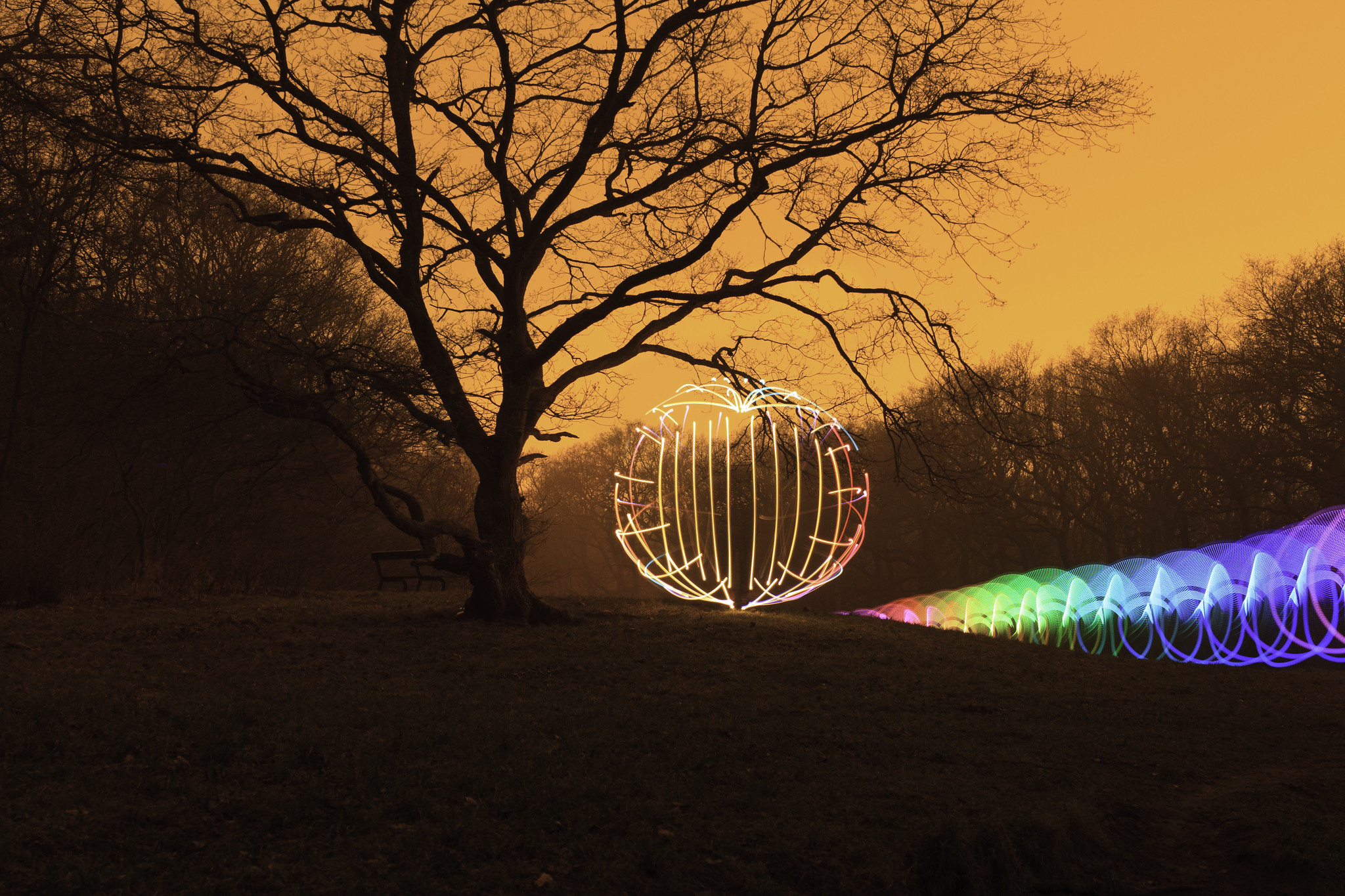 ---
I'm also on Instagram - Facebook - Flickr - Vimeo - Twitter
---
For more examples of innovative and original light painting please give my light painting comrades a follow: @fadetoblack @dawnoner @mafufuma @fastchrisuk @martbarras @stefan.stepko @rod.evans.visual @yo-hoho @maxpateau and check out our Hive Community Lightpainters United