Castle in the Clouds
Who needs a story when you have an arc like this, but i'll give you a story anyway. This is an arc at the entrance of an abandoned church, just outside the perimeter of Castelo de Santiago do Cacém, Portugal.
I had to climb wall and walk over muddy terrain only to be greeted by the sound of rain starting to fall torrentially. I wasn't ready to quit so fast so I took cover at the entrance, which unfortunately didn't have a roof, and waited it out.
Ten minutes on I was rather wet but the rain had subsided. I could see the castle at a distance through the now very foggy valley and the arc framed it beautifully. There was no use in disturbing the beauty of light being diffused by fog and a castle in the clouds. Adding contrasting vivid colors is always good for any arc. Now, forget this story and project your own.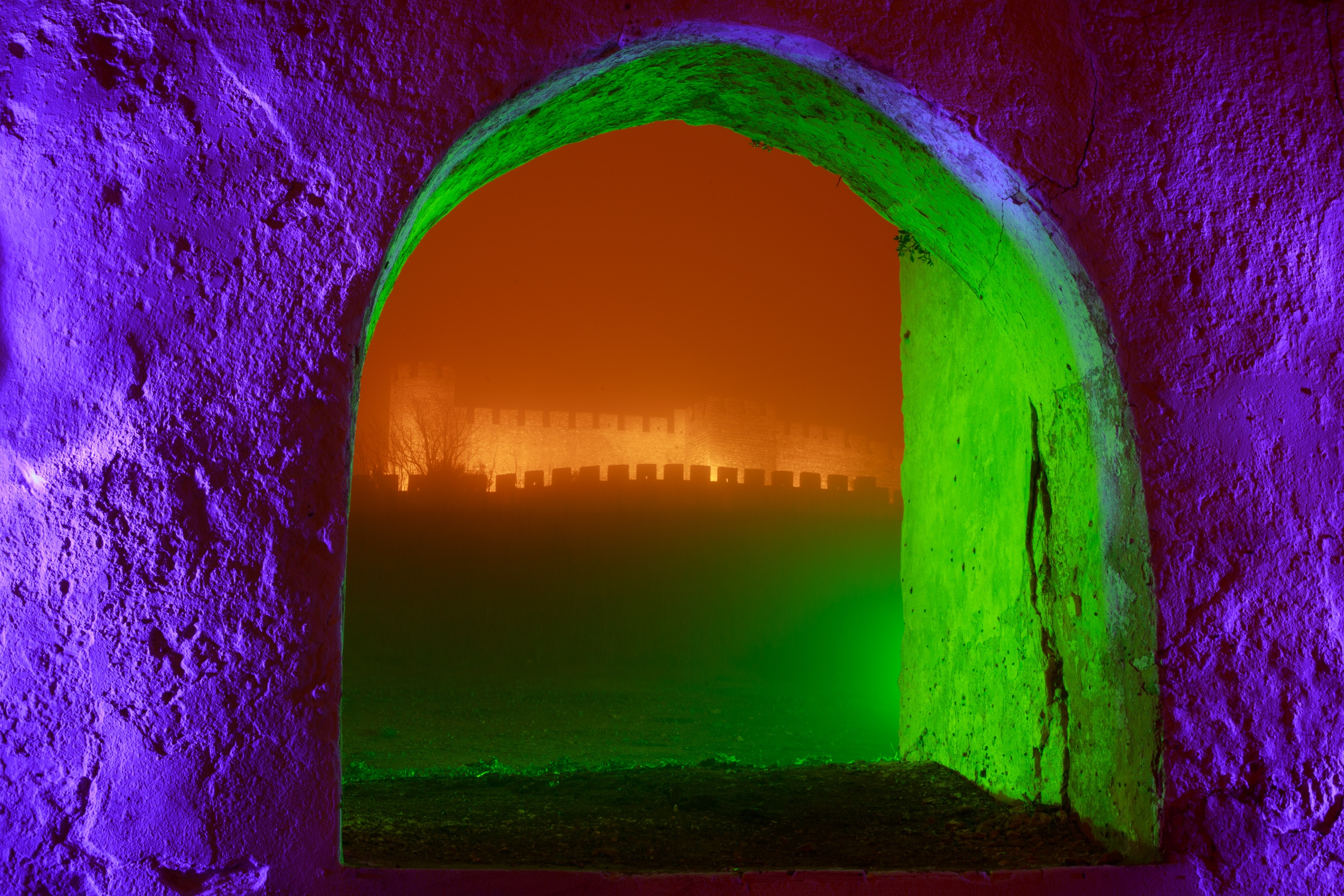 ---
I'm also on Instagram - Facebook - Flickr - Vimeo - Twitter
---
For more examples of innovative and original light painting please give my light painting comrades a follow: @fadetoblack @dawnoner @mafufuma @fastchrisuk @martbarras @stefan.stepko @rod.evans.visual @yo-hoho @maxpateau and check out our Hive Community Lightpainters United